Here's one missed from a week ago, Valve are testing another update to the stable version of Proton with Proton 7.0-6 needing some more eyes on it for testing. I don't imagine it to be released soon, given it's about to be holiday time.
To test it out, you need to opt into a Beta on Proton 7.0-5. You can do that by searching for Proton in Steam, and selecting it from the Betas section in the Properties. You can give feedback on the GitHub post, they're after issues only present in this build compared with the current version.
As usual, here's a quick run over what to expect from it: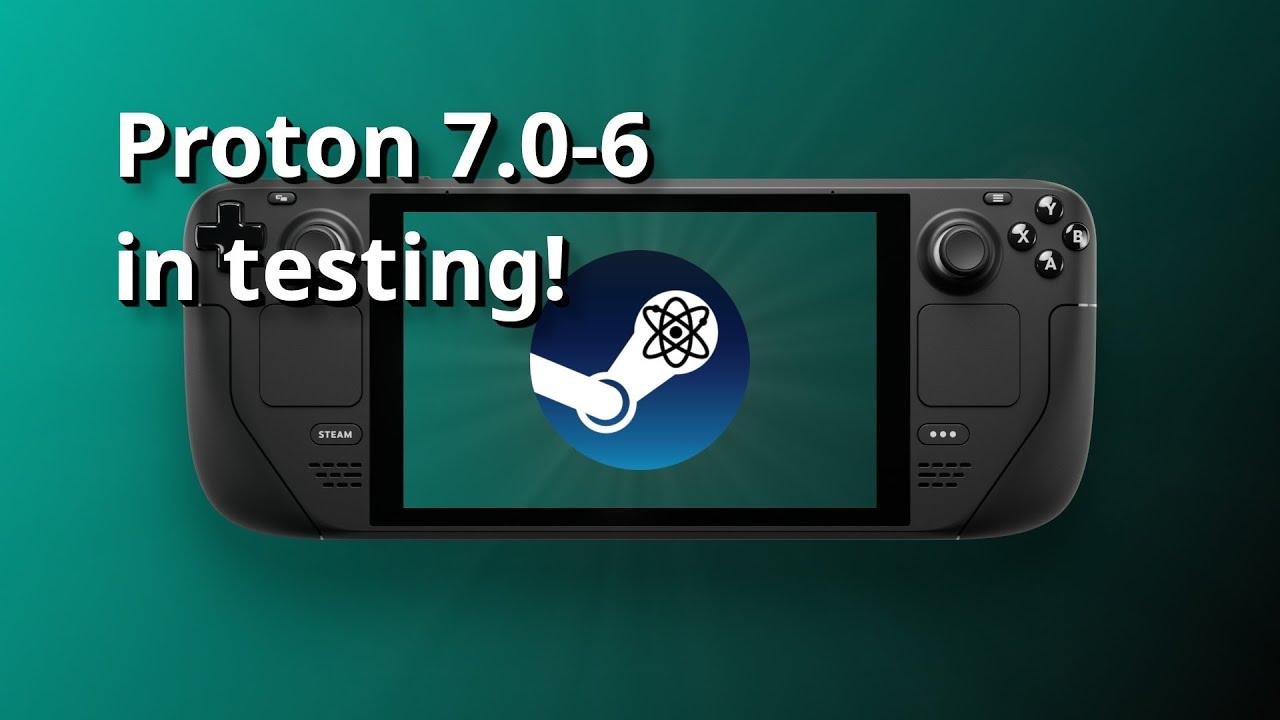 This is the current changelog at time of writing that's subject to change as new fixes are put in, or things removed if they don't work well enough to be listed:
Now playable:

Gotham Knights
UNCHARTED: Legacy of Thieves Collection
Wargame: Red Dragon
Heroes of the Dark
Super Arcade Racing
Crazy Machines 3
NinNinDays2
雀姬 (Mahjong ladies)

Fix being unable to log in to Xbox Live from Main Menu in As Dusk Falls.
Fix Septerra Core hanging on redistributables installation.
Fix Super House of Dead Ninjas, Enemy Mind, and Out There Somewhere frame hitching every few seconds.
Fix on-screen keyboard popping up every time when starting A Plague Tale: Requiem on the Steam Deck.
Fix Zeepkist freezing when using controller.
Fix Overcooked! All You Can Eat being unable to add a second controller-using player.
Fix Quake III: Arena and Quake III: Team Arena displaying weird texture over the menu.
Fix the new EA launcher displaying a blank window.
Fix Marvel Snap not being able connect to online services.
Fix Microsoft Flight Simulator crashing during longer flights.
Fix Microsoft Flight Simulator not displaying live traffic.
Fix Microsoft Flight Simulator not starting after a recent game update.
Fix Microsoft Flight Simulator crashing when starting next to big cities.
Fix Sackboy: A Big Adventure failing to start the first time it's launched.
Fix Spyro Reignited Trilogy playing intro video in a wrong language.
Fix Jurassic World Evolution 2 bad performance with recent Proton versions.
Fix multiple monitor support in Project Cars 2.
Fix Korean not being rendered correctly in Romance of the Three Kingdoms XIII launcher.
Fix multiple languages not rendering correctly in Sins of a Solar Empire: Rebellion.
Fix Lost Lands: Dark Overlord, Lost Lands: Dark Lord, Lost Lands: Redemption, and Haunted Hotel: Silent Waters Collector's Edition crashing when trying to set a wallpaper.
Update wine-mono to 7.4.0.
Update dxvk-nvapi to v0.6.
Some you may have missed, popular articles from the last month: