The Fifth Element and Crazy Taxi are both classics, so one developer decided to try and combine them together into a game. What they've done is make a modern Crazy Taxi-like experience, with the flying cars and style found in The Fifth Element movie. Note: the developer sent over a key for review.
Not exactly a game that needs a big introduction and explanation really: you choose a player, then fly around a big city picking up passengers and dropping them off, making as much money as you can against the timer. Having to fly up and down to particular levels, based on where you need to drop off adds a nice element to the gameplay and it does initially feel quite fun. Annoying your passengers as you fly through signs and other things and hearing them scream is also somewhat amusing.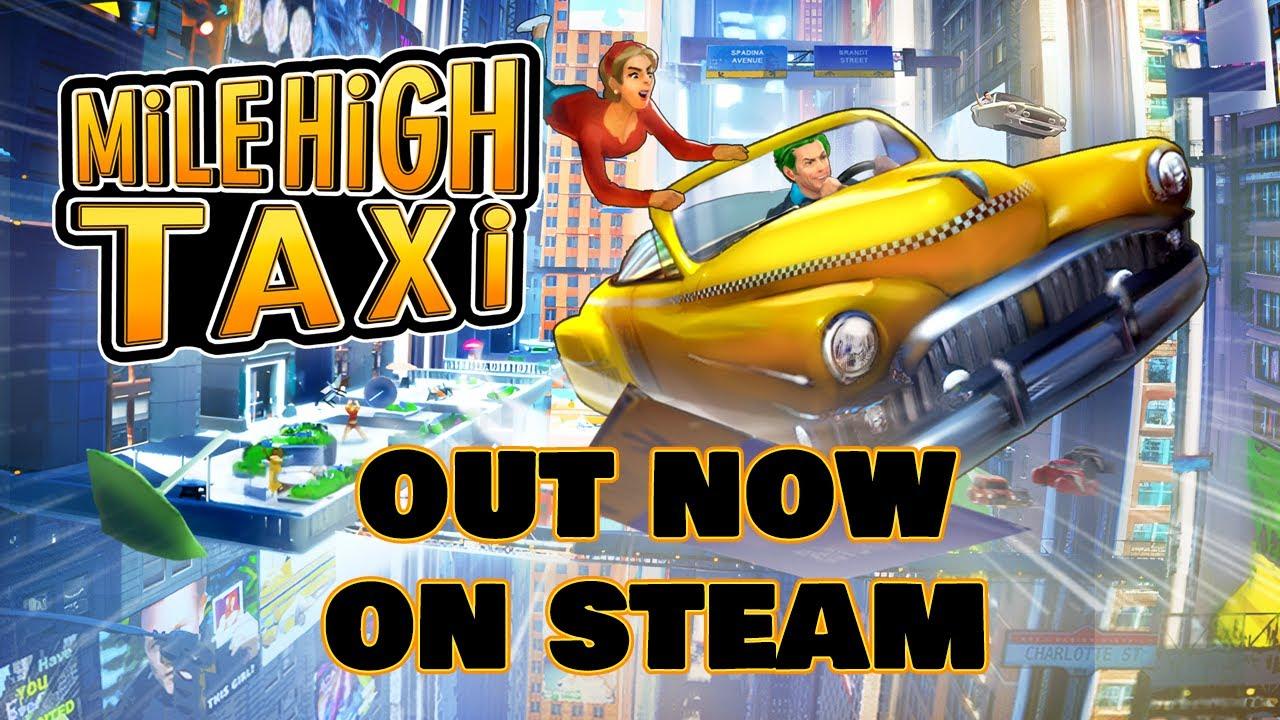 Offering up a few different modes to play from including Standard where you fly around and pick up who you want, Sequential where you have a specific order and Free Roam with no goal — where you just fly around to try and learn the map. Plus either Easy or Normal difficulty modes. The idea is nice, and I think on the basics it gets a fair bit right and is initially fun.
As great as the idea is though, it doesn't take long for the fun to wear off. I'll be clear: it's not a bad game, and if you're after something to just race around in for a while here and there, to scratch a missing Crazy Taxi fix with the added verticality you might enjoy it. Mechanically at least, it has the driving down quite well. Sadly though, I did not enjoy it and going by Steam reviews, even people that did and left a positive review, didn't play it for long at all.
Full of references to other movies, it doesn't exactly have much of a personality. Which, can be a bit of a problem as it comes across pretty cheesy. I'm sure some will love that but it could have done with a bit more building up on its own world for me. 
The gameplay is overall just too simplistic, and that's the biggest problem. While it does have a few nice touches, and a little coin collecting, it's (as expected really) just about getting passengers from A to B, and after a while of looking at the same buildings and hearing the same voice lines repeated over and over — it ends up falling a bit flat. On top of that, finding pickups can be troublesome due to the vertical 3D nature of the game, and the minimap rotating made it more confusing than it should be, as I spent half the time just looking for someone to pick up.
You also have a certain height restriction too, and when you approach the limit the game starts flashing warnings at you. Which is fine to keep players informed, but when you're doing pickups and dropoffs right by the limit, it's just annoying.
It does have some other problems, like different audio lines and music all fighting for your attention often playing on top of each other that felt more than a bit messy. Overall it has a great idea, good visuals and it runs well but it doesn't fly as high as I would have liked.
As a solo effort, it's thoroughly commendable, and a nice twist on the classic but not a game I'm going to recommend at this time. Fun for an hour or so but not much more than that due to the limited design and the problems mentioned.
Available to buy on Steam. It has Native Linux support and it is Steam Deck Verified.
Some you may have missed, popular articles from the last month: