Frogun Encore is the follow-up to Frogun from Molegato and Top Hat Studios, Inc. that was released in 2022, giving more family-friendly retro inspired 3D platforming. Designed much like classics from the PlayStation 1 / Nintendo 64 era, the original reviewed reasonably well, so hopefully they will be working to address any sticking points from the original.
According to the press release they said it will have an "expanded move-set and greater agility for our heroes" this time giving you the ability to "Catapult off ziplines, twirl and double jump, and launch yourself skywards by shooting grabbed enemies and objects downwards" — sounds like it could be fun. You also don't need to have played the original as it's a full standalone game.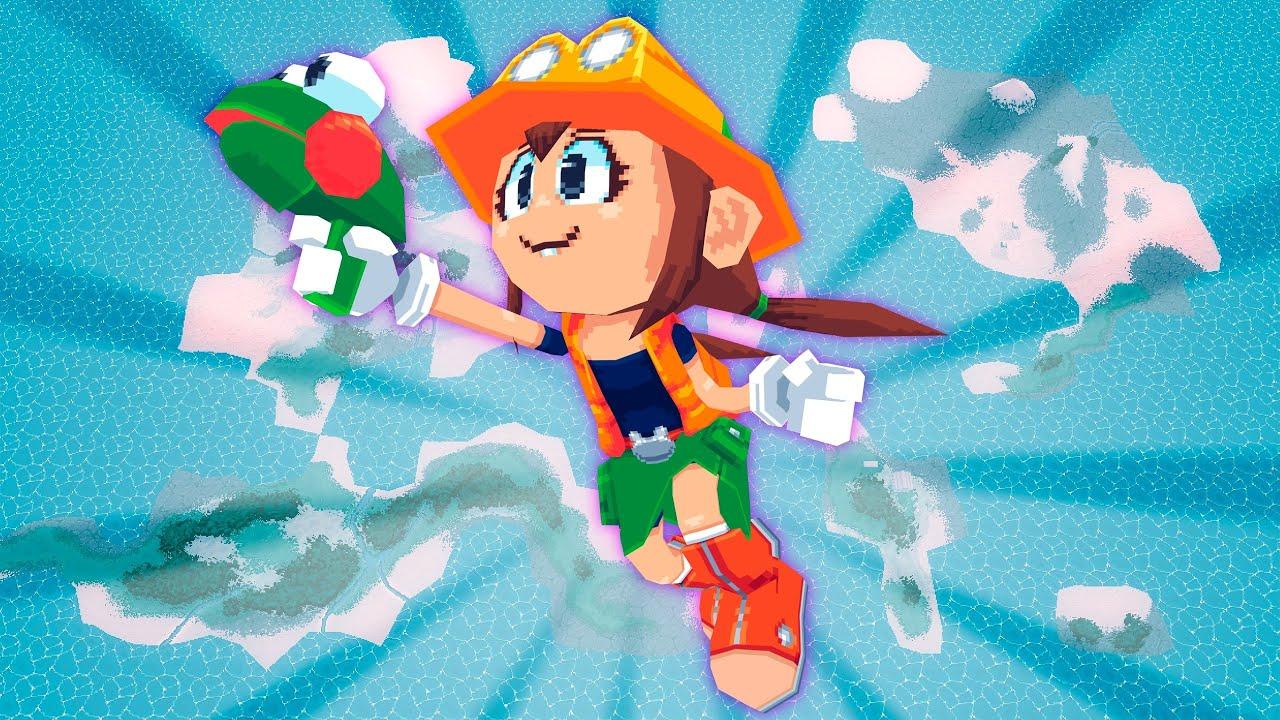 Features:
Explore colorful levels as you trek across the world - explore whimsical areas and environments in stylish lowpoly aesthetic.
Expanded fluid movement ; jump, double jump, swing on ledges and poles, grapple, and use your trusty Frogun to navigate the environment in new, unique ways!.
Fight big bosses.
Find secret areas or shortcuts by mastering advanced jumping & grappling mechanics! How nimble are you?
Collect emblems by fulfilling level challenges, and discover the stories of other adventurers through hidden diary notes.
Unlock hats for your characters and show off your swag!
A poseable photo mode to let you show off your creativity!
True Co-Op; play with your best friend and cooperate or race together towards the end of each level!
You can follow it on Steam. It will have Native Linux support just like the original at release. For the release they simply said it will be sometime in "Summer 2023".
Some you may have missed, popular articles from the last month: