Can you beelieve it? Apparently there's secret bees that live underwater? The 3.0 update for APICO is out now and it's a real gem of a game to relax with. Easily one of my favourite casual game that you should add to your collection, now even more true with a huge free update expanding the content a lot.
Buying it also supports real-world bee conservation!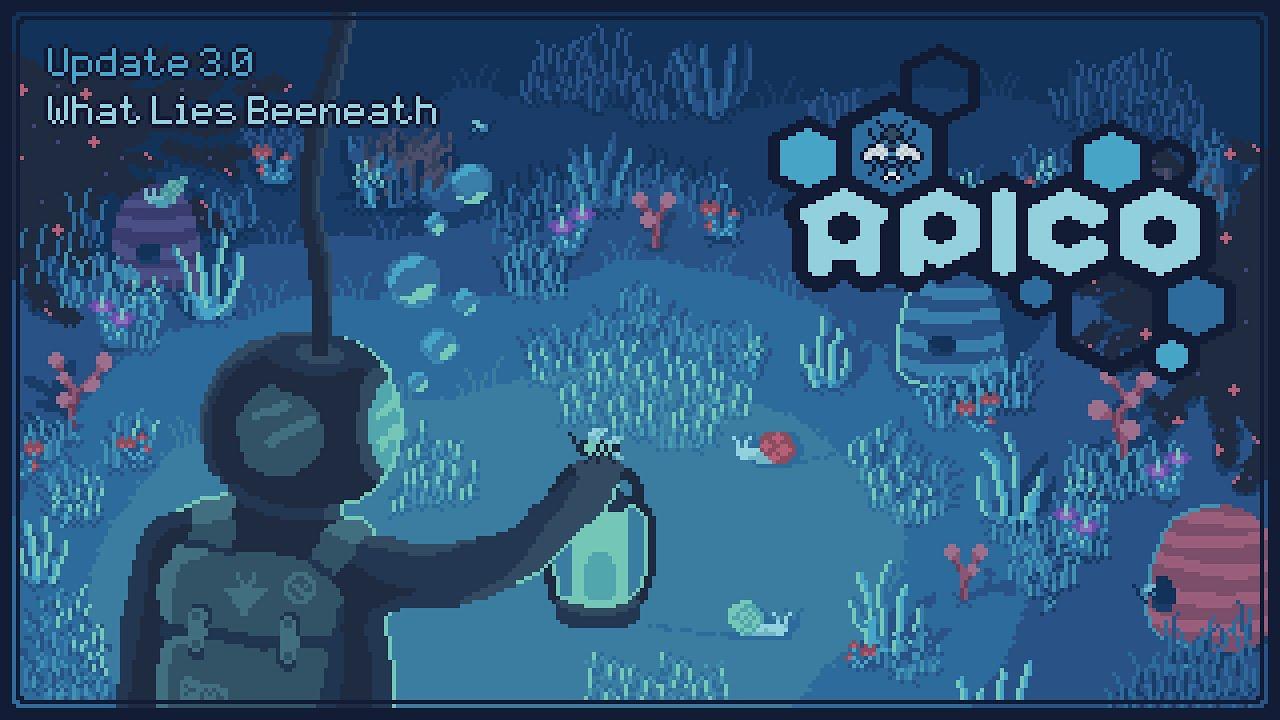 Some of what the 3.0 update adds includes:
New areas: Dive deep down to the bottom of the ocean and discover a new bee-ome with new areas to explore that include deep-sea flora and fauna, a coral reef system, and more!
New Bees: Discover, collect, build homes and breed new species of bees found only at the furthest depths of the ocean, and collect their resources for craftables and quests.
New Quests: Harness the help of your newfound bee friends to restore the damaged coral reef system, and clean up underwater pollution to help the bee-cosystem and its inhabitants thrive.
New Fishing Mechanic: Skipper's dad, Captain, arrives at the archipelago to teach you the ins and outs of a new mechanic — fishing!
And More: New quality-of-life improvements, including a newly added trash can and nearby chest auto-deposit, will help your beekeeping bee-come more efficient than ever!
APICO has Native Linux support and it is Steam Deck Verified.
There will also be a discount on September 28th with 45% off. It was supposed to be live now but the developer said they messed it up. So if you want it at a discount keep a note otherwise grab it now via Humble Store, itch.io and Steam.
Some you may have missed, popular articles from the last month: