The great underground exploration, adventure and crafting survival game Core Keeper has a big new update out in Shimmering Frontier. Continuing to be a big success for the developer they previous won the 'Best Social Game 2022' at the TIGA Games Industry Awards and 'Best Debut 2023' at the Swedish Games Awards, plus they've sold over a million!
Still in Early Access though, so it's not finished yet but this is a nice upgrade for the game adding in a whole new environment, a new ore, more powerful weapons and equipment and so much more. This follows the recent modding support added in too! Check out the new trailer below: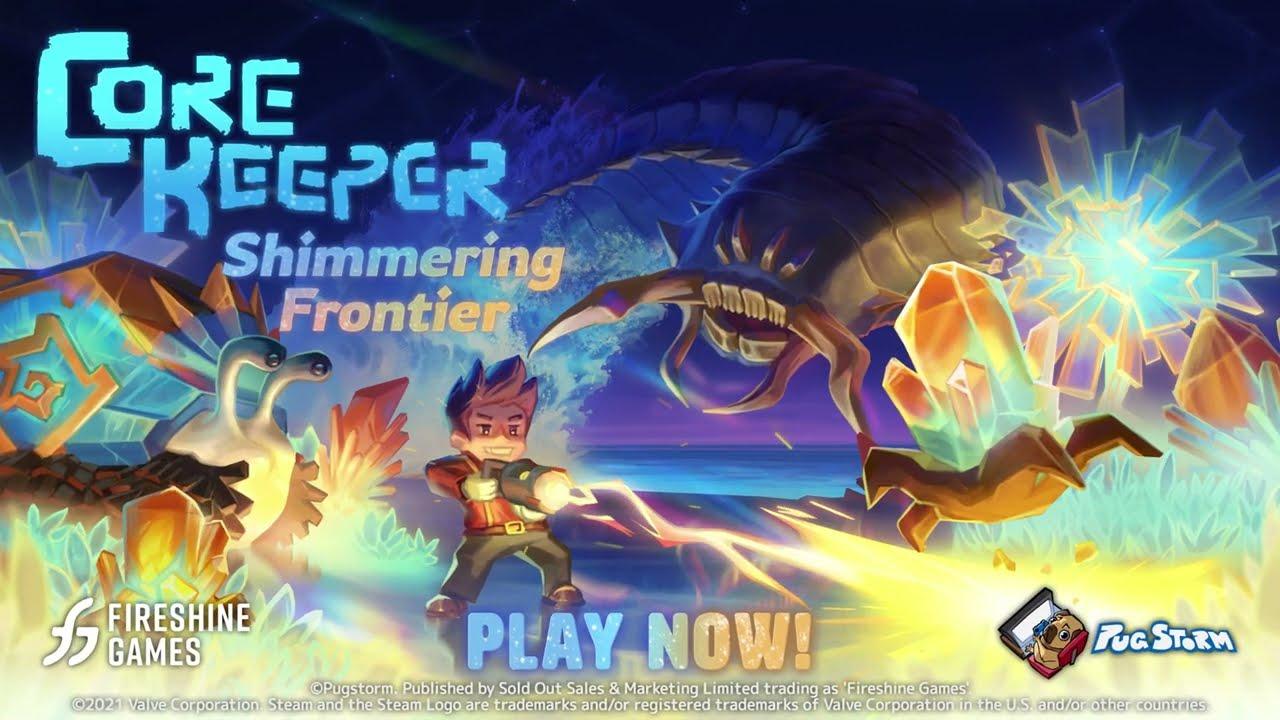 The main highlights of what's new:
New Crystal Biome – Explore a sparkling new crystal-based biome, the Shimmering Frontier, and discover exciting secrets about the origins of the ancients.
New Ore – Give your equipment a boost with the shiny new Solarite ore and craft a formidable new Solarite-enhanced Mining Pick, Fishing Rod, Sword and Crossbow.
Battle Events – Put your combat skills to the test in all-new battle events; arena-based combat scenarios where victorious explorers can walk away with impressive rewards.
Powerful New Equipment – Mining through the underground just got a whole lot easier with the Hand Drill, a new tool that lets explorers move and dig simultaneously, and the powerful new Obliteration Ray, a destructive laser drill capable of mining through walls faster than any other equipment in the game. Want to let in some light? Break through the ceiling above with the cave-cracking Roofing Gadget.
Cattle Breeding – Breed cattle to farm livestock and create your own underground paddocks. Discover a brand new cattle type: the turtley-adorable Kelple.
New Upgrade Station – Level up your favourite weapons and tools for the very first time with the brand new Upgrade Station. With a little help from the Upgrade Station, you can ensure your equipment is up to the challenge of the Shimmering Frontier.
New Weapons, Armour & Outfits – Jump into battle with the new Razor Flake, Shard Club and Slime Staff, and find over 50 new pieces of armour and equipment, including a Larva Fang necklace capable of leeching HP from your enemies, and a Trench Coat to increase your inventory space.
New Creatures & Enemies – Keep your eyes peeled for new enemies and creatures roaming the frontier, including the crystal-mimicking Mimite, creepy crawly Nilipede and the giant Crystal Snails.
Huge New Boss – Set sail towards the Sunken Sea to defeat a colossal new optional boss lurking deep below the waves: the Atlantean Worm.
And Much More – Discover new quality of life improvements, including performance optimisations, enhanced water physics, improved enemy balancing, new player customisation options, 6 additional Steam achievements and more.
Available on Steam in Early Access. It has Native Linux support and is Steam Deck Verified.
Some you may have missed, popular articles from the last month: