DAVE THE DIVER is probably one of the best games I've played this year, and certainly made some travelling more fun recently with my Steam Deck (see my previous video here).  A new update is out now adding in a whole bunch of extra content.
The game is loved by many with an Overwhelmingly Positive rating on Steam from over 50,000 players. It's ranked 77 on the list of the best-reviewed games of all time on Steam, so it truly is one not to be missed. It was even the number 1 most played game on Steam Deck back in July.
The new content includes (spoilers, read below at your peril):
New Story - Sub Missions - New sub missions have been added to late-game regions, which were previously focused on the main story.
Lobsters & Crab Traps:

New crabs and lobsters have been introduced along with the system called 'Crab Traps', which are used for catching them.
You can set up crab traps and wait to capture crabs, lobsters, and etc.
A new "Lobster Party" event, featuring new species, have been added.

Auto Farming

Hire MC Sammy to help with chores in the farm.
New devices for storing eggs and feeding chickens have been added.

New Event Boss - A new boss will appear when ALL Marinca cards have been collected.
New Special Customer - Wandering Merchant

New special customer 'Wandering Merchant' will visit Bancho Sushi.
Serve him a special dish and he'll occasionally return to sell various items, including new ingredients.

 New Night Species - To address the issue of many daytime fish species being prevalent during night dives, we are introducing new exclusive fish species that can only be found at night.
Additional Contents

Seed upgrade is now available at Kazhin's seed shop.
An 'Operator' has been added to your contacts.
Contact the operator to enter promotion codes, check your fortune, and review your dive information.
A new 'Nocturnal' category has been added to the Marinca. Species that only appear at night will be moved to this category.

Trading Cards & Steam Point Shop Items
Listen to their recent dev diary for more about the behind the scenes work on it: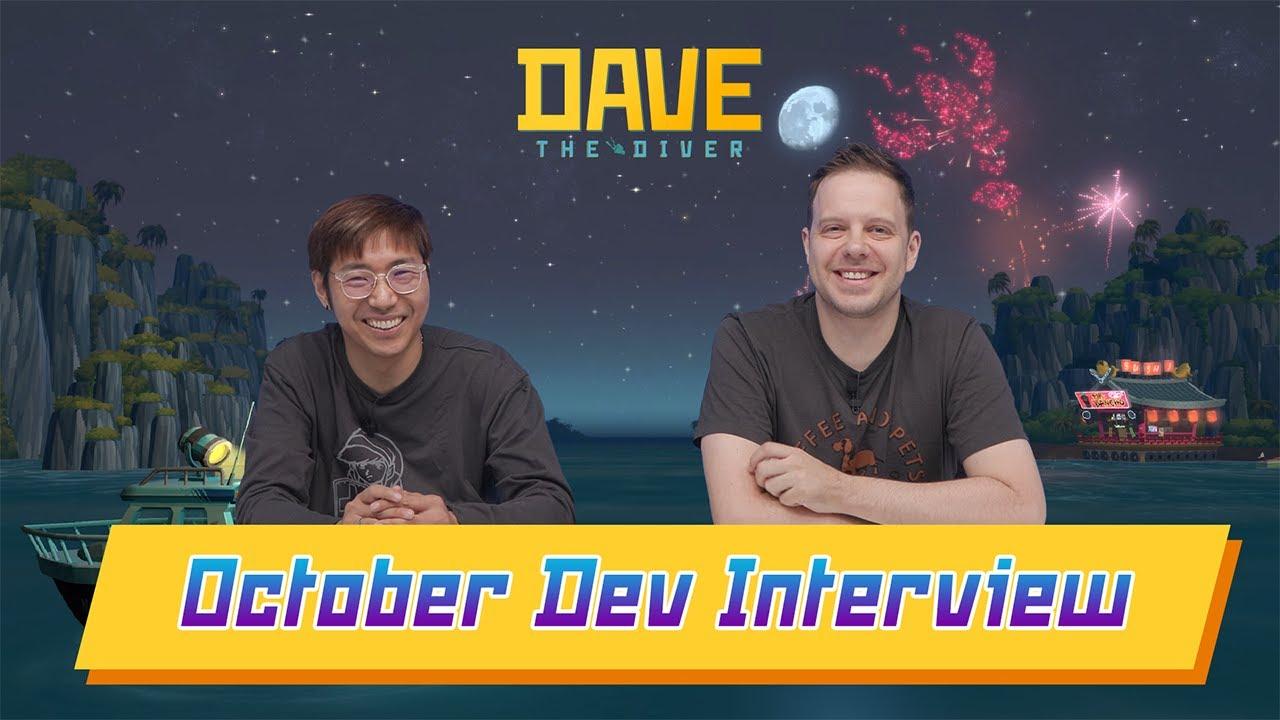 DAVE THE DIVER is Steam Deck Verified and works great on Linux with a Platinum rating on ProtonDB.
There was a little bit of a blowback recently though, as the Golden Joystick Awards for 2023 has DAVE THE DIVER listed as an option for voting in the "Best Indie Game" award. The thing is, a lot of people seem to think it's an indie game, but it's not. The developer, MINTROCKET, is a sub-brand of NEXON a pretty big South Korean video game publisher. So it may "look indie" but it's far from it. What does "indie" even mean nowadays?
You can buy it on Steam.
Some you may have missed, popular articles from the last month: