D.O.R.F. Real-Time Strategic Conflict is an upcoming RTS based on the OpenRA game engine, and it looks really promising so it's going to be one to keep an eye on.
More about it: "D.O.R.F. Real-Time Strategic Conflict is a return to classic isometric RTS action, featuring elaborate base-building, resource gathering and massive battles with powerful and unique units. Take command of one of three factions, construct your base, gather and consume resources and smash your enemies!"
They showed off some fresher footage during the PC Gaming Show earlier this year that I missed: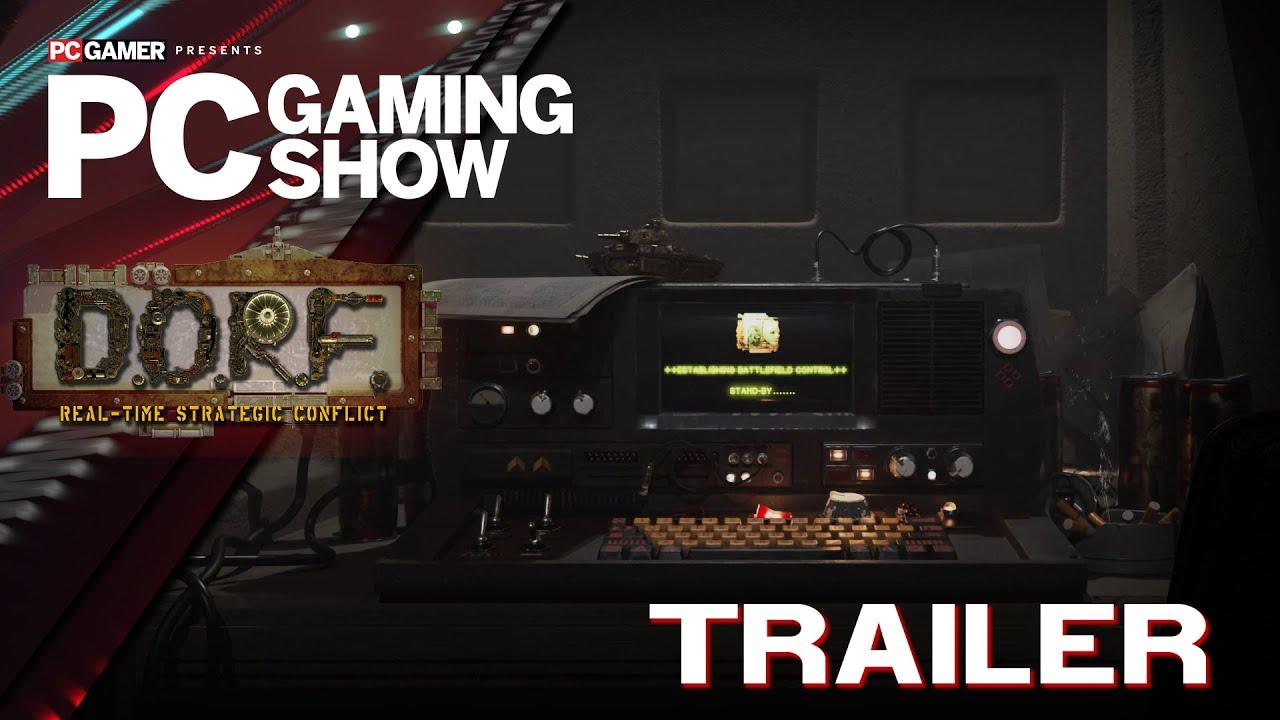 Features:
Elaborately detailed isometric sprites that harken back to the classic days of PC real-time strategy, while making use of modern rendering techniques and resolution.
Base construction and resource harvesting, but with a modern twist; resources must get from the refineries to the factories, rewarding players with efficient base layouts.
Pump oil from deposits, mine ore beneath the surface, and gather scrap and debris left over from previous battles to fuel your war machine.
Three unique factions: play as the brutalist battle-hardened Empire, the junkyard jalopy war machines of the Warbands, or the technologically sophisticated and mysterious N.W.O.
A massive arsenal at your disposal: from psychic rogues to multi-turret landships, self-cloaking tanks and giant crushing junk spheres of death, every faction offers their own arsenal of powerful and strange units.
Explore and conquer a twisted vision of Earth's future, corrupted by genetic experiments, endless warfare and extraterrestrial anomalies.
Have your troops engage in brutal close-quarters fighting by storming enemy fortifications and facilities; capture your enemies factories and use their own technologies against them.
D.O.R.F. will feature an elaborate campaign for each of the game's three factions, as well as multiplayer with up to 8 players per-match.
Going by their own FAQ, it will have Linux support at launch. Not a surprise, since OpenRA has great Linux support, although they using a slightly older version of it with their own tweaks.
As someone who grew up with the original Dune 2, C&C, Red Alert and more I really can't wait to give this a go, it looks like a lot of fun. Love that wrecking-ball unit smashing through walls, brilliant. The whole design of it looks rad. Nice to see more developers use OpenRA like this.
You can follow it on Steam.
Some you may have missed, popular articles from the last month: