After pushing out some great games like Star Traders: Frontiers and Templar Battleforce, Trese Brothers have really turned up the production values for Cyber Knights: Flashpoint that could end up being the next big turn-based tactics game. Note: key provided by TriplePoint.
If you liked what they did before, and how much depth their games offer, you're going to like this a lot. Especially so, if you're an XCOM fan like me. Heck, it's also a fair bit like a more expanded Invisible, Inc. which is also another quality game as this blends XCOM and Invisible, Inc. together into something really interesting.
Check out their Early Access trailer below: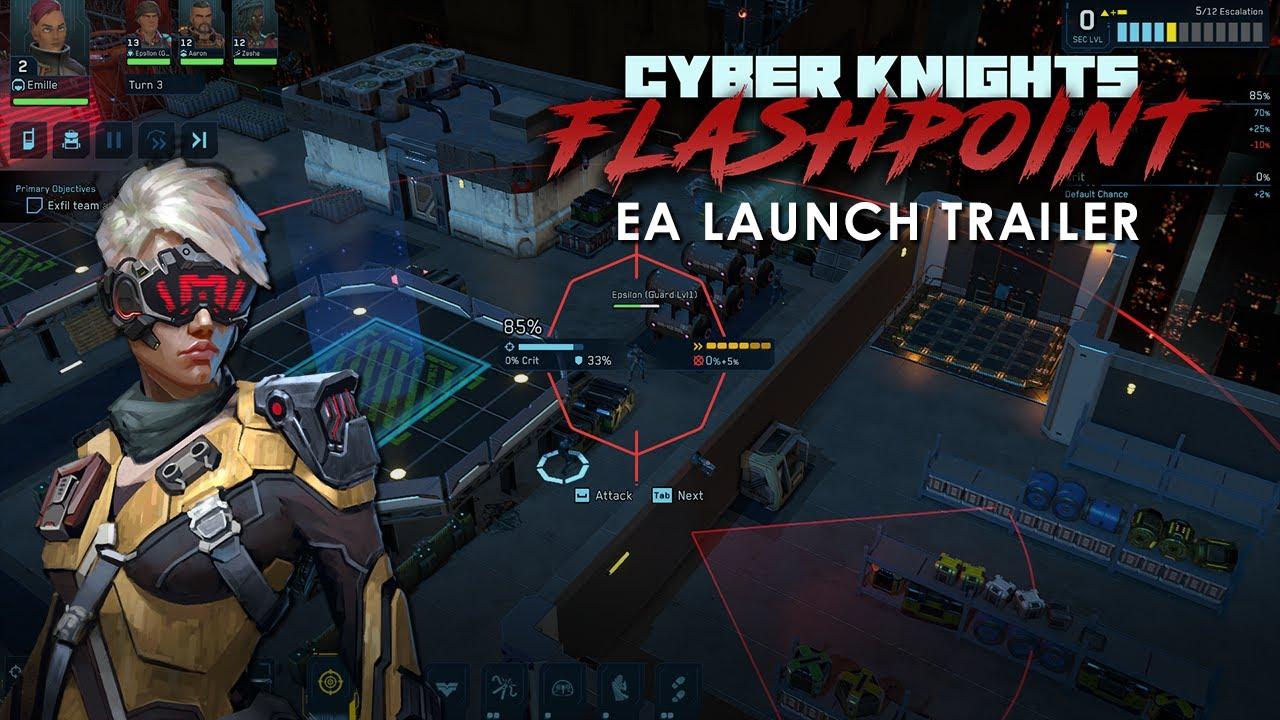 I'm really massively looking forward to seeing how they expand it. They've got a solid and entertaining base here, that offers up they say around 15-20 hours of story content already on top of various heists that aren't part of the actual story you can complete. The base building side of wasn't in last I checked though, so I am eagerly awaiting that being added as that should really give it a boost.
Game Features:
3rd Person Turn-based Squad Tactics: A modern tactical RPG with some of our favorite elements: gridless movement, environmental cover, specialized overwatch, initiative manipulation and more. Outsmart enemy security with creative stealth & hacking or go loud with powerful weapons & abilities.
Unique Cyberpunk Stories: Contacts, squad members, and world events will weave together in stories reminiscent of the pen and paper cyberpunk RPGs we played for years while building the lore of this world.
Thrill of the Heist: Choose your jobs & work your network for advantages to pull this off. Get the crew you'll need & gear them up. Plan your path through multi-stage missions, and finally... look for ways to score a little more while you're there—what's the worst that could happen?
Power-Player Strategy: Balance factions, favors, reputation and more. Rivals, fixers, arms dealers and corporate big shots... who you work for, who you fail or betray, all of it can open and close opportunities for you. Watch your heat, and try to make sure more people owe you than the other way around.
Endless Builds: Experiment with endless combinations of talents, multi-classing, cyberware, weapons and gear to build the perfect team.
Evolving Characters: The jobs you take have consequences for both your crew and connections. Loyalty, traits, cybernetics and escapes—you might get offworld in the end, but will any of you be the same?
I have no doubt this will be a success, and it deserves to be. It's already a great game and Trese Brothers are a developer worth supporting directly. While the Early Access release is of course unfinished, and there's a few warts, nothing so far has taken the fun away from it. Really good stuff.
You can buy it on Steam with Native Linux support.
Some you may have missed, popular articles from the last month: