Were you hoping to play through the METAL GEAR SOLID: MASTER COLLECTION Vol.1 that just launched on Steam? Well, currently you won't be able to on Steam Deck and desktop Linux as it's quite broken.
Testing across Proton 8, Proton Experimental and GE-Proton 8-21 right now Metal Gear Solid does work, and for the most part just fine. Keep in mind for MGS at least, they haven't changed the aspect ratio and so the game is forced into a box in the middle of your screen.
The bigger problems are how METAL GEAR SOLID 2: Sons of Liberty - Master Collection Version and METAL GEAR SOLID 3: Snake Eater - Master Collection Version just don't work. They will each get to the menu, and then into the intro text when you start and then quit to your Steam Library. The intro video for Sons of Liberty also has no audio, not that you can play it anyway and the menu audio for Snake Eater also sounds quite distorted like the volume on it was forced up too much.
Here's footage and thoughts on Steam Deck: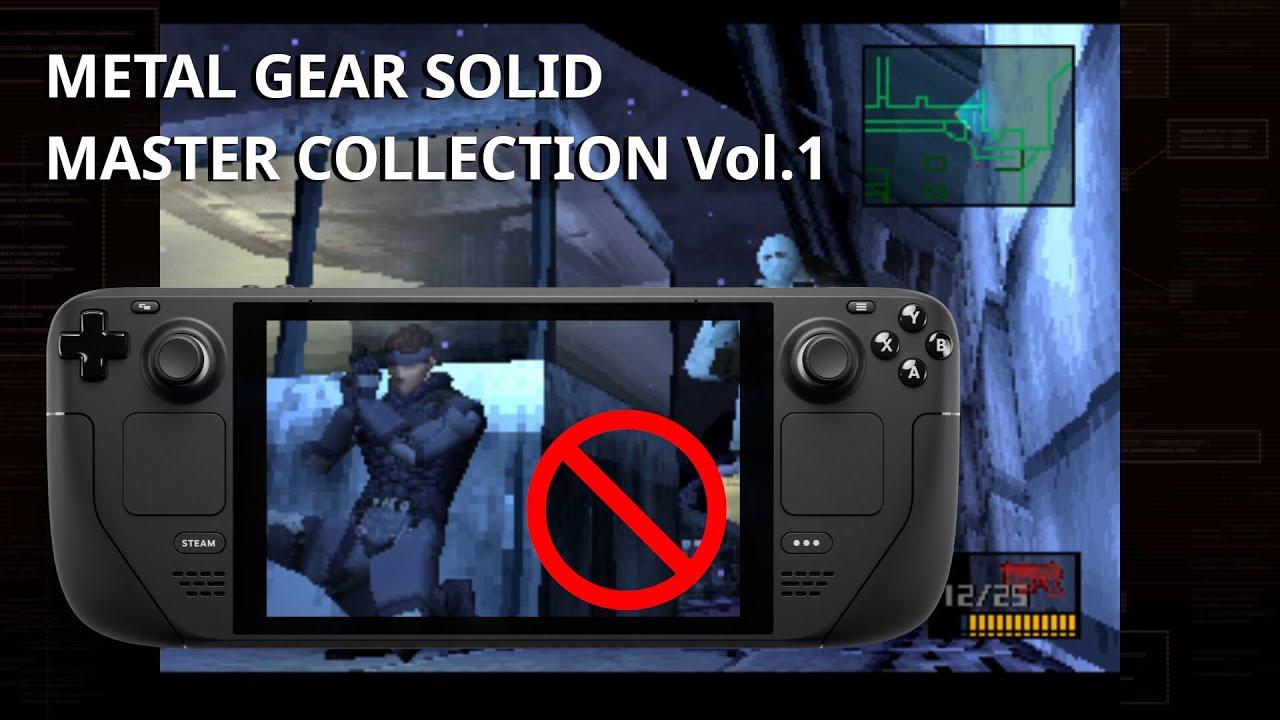 Another problem I noticed with Metal Gear Solid, is that it will sometimes just lose your saved game. If you save in the game, then quit using the Steam menu - it's likely your save will vanish. But if you save, then use the two shoulder buttons to bring up their special overlay menu to quit, it seems to save properly (at least for now). So be careful spending a lot of time on it as I've seen a few others report save issues too.
With a price tag of £49.99 for the full collection, I would have expected something better than this. Setting aside current Proton incompatibility on Steam Deck and desktop Linux, the ports themselves are the most basic they could have possibly done.
On desktop Linux (Kubuntu), Metal Gear Solid refuses to actually go full-screen for me unless I used Gamescope. But still, even then, you have it in the box of course:
Not so bad on a PC screen and I do understand keeping the aspect ratio, but on Steam Deck that does reduce the fun a fair bit due to the screen size. Playing on a smaller screen and having it reduced further by this is not great. The filtering on the graphics are also not good, it's more blurry that it should be. It's just a shame no real effort was put into cleaning up the visuals.
Hopefully Valve will figure out what causes the problems for Sons of Liberty and Snake Eater and put out a Proton update, just like they do with numerous other games.
Find it on Fanatical (launch sale), Humble Store or Steam. Although right now I would avoid it.
Some you may have missed, popular articles from the last month: