A cartoony bomb filled maze game with a single-player story-mode and explosive multiplayer battles, Super Bomberman R 2 has now been given a Steam Deck Playable rating.
Released on September 13th, 2023 to mark the series' 40th anniversary, the game's story-mode sees Bomberman and his quirky siblings return to do battle with intergalactic eviltons, and the famous multiplayer battle-mode from previous games is back as well. There's also a new addition, Castle, where one player guards and a team of other players attempt to plunder the castle's treasures, which plays out like the classic Japanese comedy game-show Takeshi's Castle, but with added bombs! This mode also features a level-editor and the ability to share your creations online.
The Playable status is due to incorrect controller glyphs being displayed, and the correct resolution for the Steam Deck not being set out of the box. Proton 8 has been selected for the game, which is the same version which finally made the first Super Bomberman R properly playable on Linux back in July. As with many titles nowadays, it worked perfectly at launch prior to getting an official Steam Deck rating, though!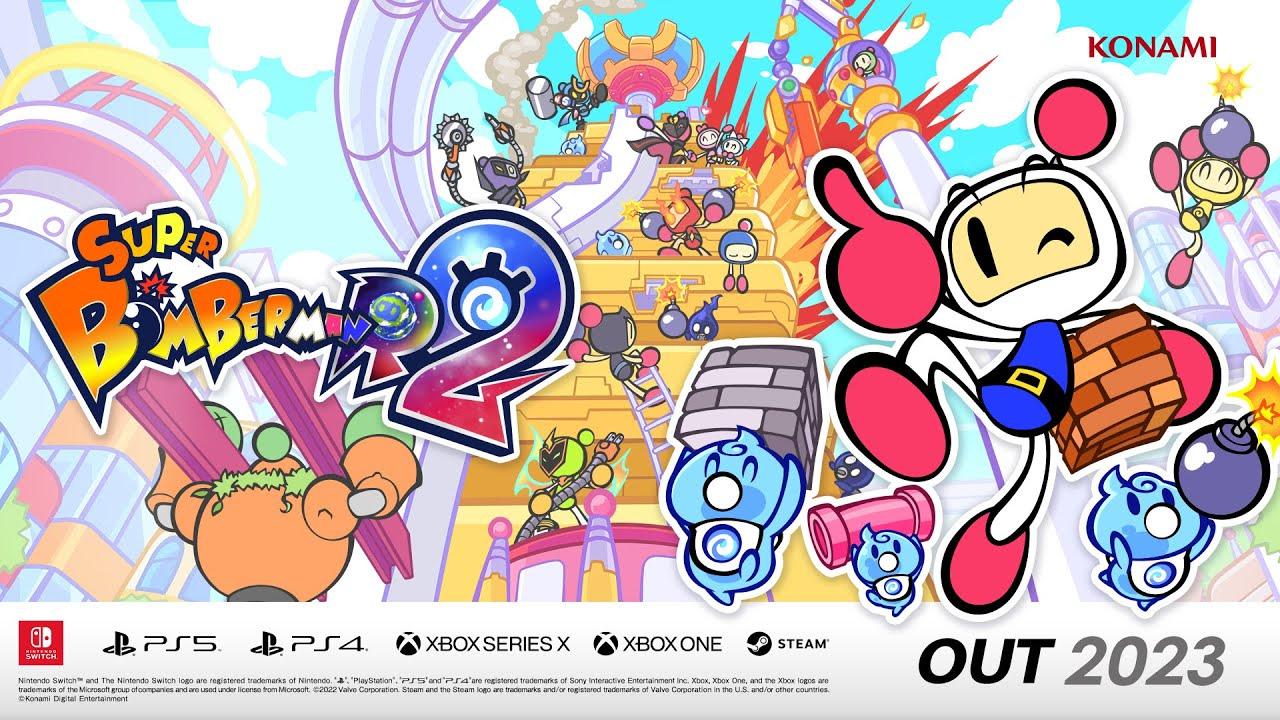 The main game offers a single-player adventure to teach you the ropes before you take your skills to the battlefield, and the battle mode has a selection of offline and online multiplayer games with cross-platform play - and with no anti-cheat or anti-tamper to cause trouble for Linux players. The myriad of options for local play are a fun use for the Steam Deck dock, too!
Features;
• Battle Mode
Enjoy 4 battle modes, including the new "Castle"!
"Castle": Asymmetrical battle between the Castle side, which protects the treasure chest, and the Attack side, which aims to win the treasure chest!
"Standard": The classic battle mode loved by fans!
"Grand Prix": Battle of two teams! Work with your allies to defeat the opposing team!
"Battle 64": Battle for survival with up to 64 players! Aim for Bomber One!

• Grade Match
Battles between users with similar abilities!
Fight online with players from all over the world!

• Room Match
Set freely battle modes and rules!
Get your friends together online and have a good time!

• Offline Battle
With one console you can enjoy Bomberman!
Connect additional controllers and play with family and friends!
*Controllers for the number of persons are required.

• Stage Editor
Customized stages with blocks and gimmicks can be shared online!
Create, play, share, and explore various stages with the Stage Editor!

• Story Mode
Enjoy the Story Mode that has been enhanced!
Visit new planets with Bombermans new friends "Ellons" and face the threat of the universe!
Super Bomberman R 2 is available to buy now from Steam, Fanatical, and Humble Store.
Some you may have missed, popular articles from the last month: