Love your deck-builders? CosmoPirates looks like one to watch that blends in a little comedy and the developers noted it will be released with Native Linux support.
"CosmoPirates takes the card battling, deck building genre to the final frontier of cartoonish comedy in the endless, colorful space! Explore the galaxy, chose your battles, grow your forces and build your ultimate deck to take on the dreaded CosmoPirates overlord... and take their place!"
Check out their recent reveal trailer: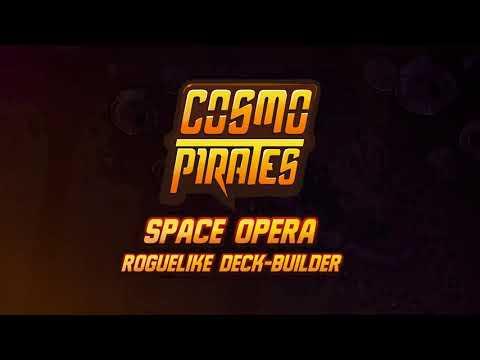 More about it:
With each run, the game presents you with a new, procedurally-generated galaxy full of bounty, danger, oddball characters, and high adventure. You will explore it freely taking on the challenges and quests in the order you think is best. Be cautious or daring - your crew looks up to you for the winning strategy!
Gadgets, weapons, gambits, and strategems - each card can change the tide of battle. Find them while exploring, buy them, win them in combat, and make sure you figure out the best combos and synergies. Will you lick a battery to gain extra power, or read comic books for extra action points?
In CosmoPirates your destiny (and lazy, derivative writing) takes you on a quest to rise to power and put an end to the great pirate overlord's reign of terror. The overlord must die! Die! DIE! As soon as they do, you take their place, effectively ending your run. The next time you play, you'll be up against your previous character, with all the power they acquired in the previous run.
You can follow it on Steam.
Some you may have missed, popular articles from the last month: