Victoria 3: Colossus of the South is the next expansion for Paradox Interactive's 19th century strategy game bringing with it the young nations of South America.
"The young nations of South America, freed from the domination of European royalty, face a number of challenges. Continental wars of independence have proven fertile ground for military rule. Rapidly growing populations strain agrarian economies. The reforming Emperor of Brazil has a plan of modernization and liberalisation that threatens established powers in his own capital. Take the reins of a potential giant of the Americas in Victoria 3: Colossus of the South.
Colossus of the South is a new region pack for Victoria 3, Paradox's grand strategy simulation of societies and economies of the Victorian Age. Focusing on the rise of Brazil as a significant regional power with additional content for other nations, Colossus of the South adds new events, decisions, and flavor to an exciting region for exploration and development."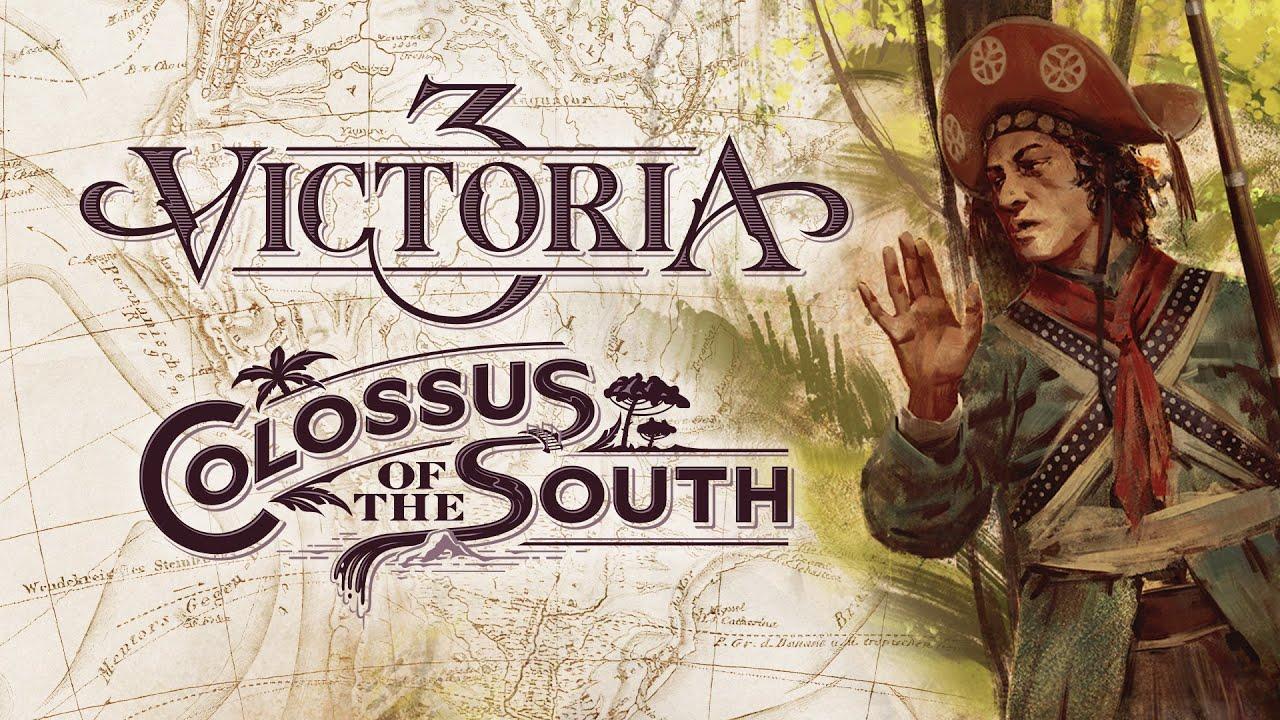 Features:
Reign of Pedro II: Historical actions highlighting the reforms and ambitions of Brazil's Emperor Pedro the Magnanimous, including the abolition of slavery and the modernization of Brazil's economy.
The Old Republic: The power of Brazilian landowners and the emergence of the Positivist revolution against the monarchy.
Populism: Challenges to the agrarian oligarchy in Brazil from anti-government bandits and the populist Integralist movement.
National Awareness: Development of a unique and diverse Brazilian culture, as well as expansionist goals in Paraguay, South American unification from Gran Colombia, and Pan-National movements of the Federation of the Andes and Rio de la Plata.
Amazonian Riches: Exploit the riches of the Amazon while avoiding international conflict and national disorder.
New Historical Characters: Coup leader and general Deodora da Fonseca, populist dictator Getulio Vargas, and more.
More content for South America: New events and journal entries and flavor for many countries in the region!
At release it will be priced $5.99 / £4.99 / €5.99 but it's included in the Victoria 3: Grand Edition or subscribers to the Victoria 3 Expansion Pass
You can grab Victoria 3 on Humble Store or Steam. It releases on November 14th.
Some you may have missed, popular articles from the last month: