Milestone sent over a copy of HOT WHEELS UNLEASHED 2 - Turbocharged to the GamingOnLinux Steam Curator and after blasting through various races, here's some thoughts on Steam Deck and desktop Linux compatibility.
Firstly the good news: It does work out of the box with good performance in the races. It looks good and it feels pretty great, even the AI is good and will give you a challenge. The races themselves all work fine, but there are some technical issues running it with Proton on SteamOS on Steam Deck and desktop Linux.
Tested across Proton 8, Proton Experimental and GE-Proton 8-21 there's missing backgrounds for the logo screen, main menu and settings screens. Additionally, some videos don't play in the Creature Rampage mode (bug reported). None of the issues stop it being playable and fun though. Another one noticed today, is that it will sync your game settings via Steam Cloud so that can be a nuisance swapping between PC and Steam Deck. Please developers, just stop doing that.
Pictured - HOT WHEELS UNLEASHED 2 - Turbocharged on desktop Linux (Kubuntu)
Apart from that, the game seems to run well with Proton 8. Online races work so it seems their Easy Anti-Cheat from Epic Online Services are fully enabled which is also good to see.
Some concerns though: the previous game is only two years old, and already has a full-priced sequel. I found that to be pretty surprising for the developer to so swiftly move on from everyone who picked up the original. I don't know if that's just my brain being rewired from oh-so-many live service games that go on for years, but even so, two years just seems ridiculously short for this.
Another bigger point of concern is the monetization. This is a full-priced game and it's not particularly cheap either. The previous game has about 67 DLC and this game launched with a Deluxe Edition, a Legendary Edition, a Season Pass and two other DLC. The Deluxe Edition includes the first season pass, while the Legendary Edition includes their plans for a second season pass.
So it's something to keep in mind that you'll be paying £44.99 / $49.99 for the base game and then likely a lot more on top of that for the rest of the content. The first season pass alone is £24.99 / $29.99 that they say will include 25 vehicles and 2 new environments that will be all released by February 2024. Their extra monetization of this series is perhaps a bit over the top. Especially when you take into consideration the first in the series was moved on from after only two years.
Steam Deck video going over my thoughts: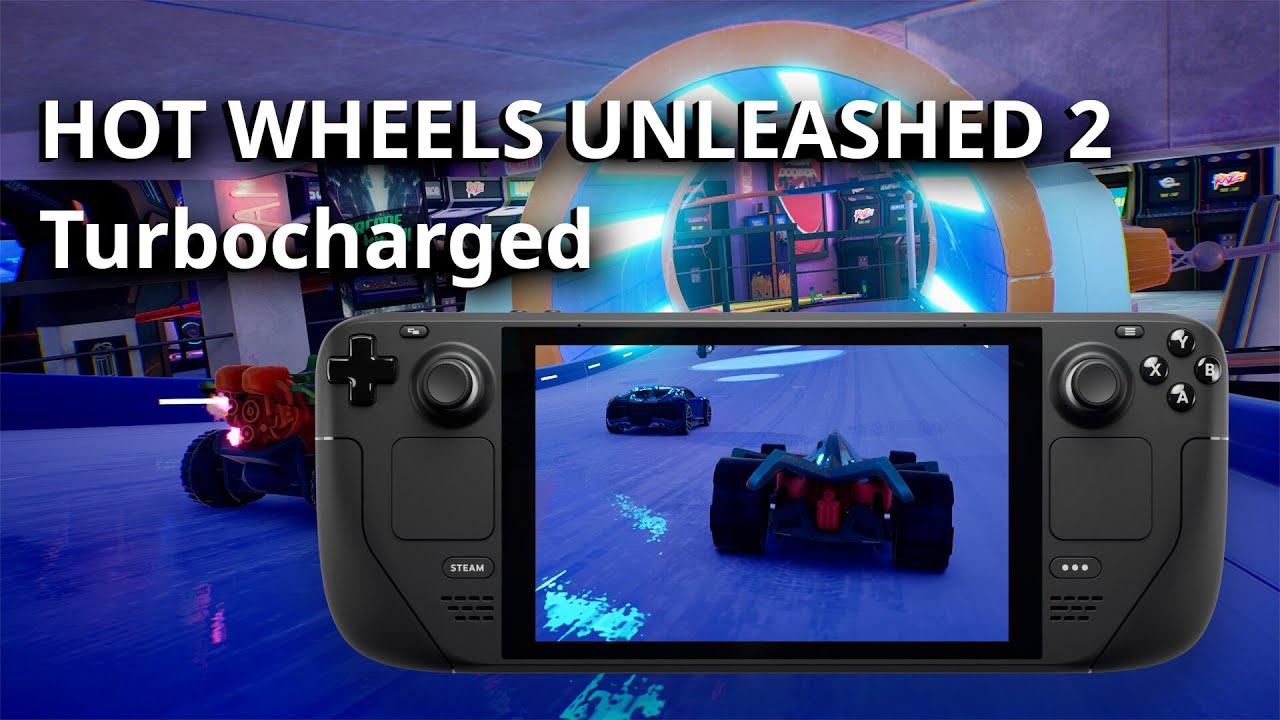 HOT WHEELS UNLEASHED 2 - Turbocharged is an accessible and very fun racing game with fantastic performance, but with a few technical quirks as noted playing it in Proton. As long as the extra monetization doesn't bother you then you can have a huge amount of fun with it if you like racing games.
Have you played it? What are your thoughts?
You can buy it on Humble Store and Steam.
Some you may have missed, popular articles from the last month: