Vintage Story is a challenging open-world survival game inspired by eldritch horror themes, certainly quite different to a lot of survival games out there with some really impressive depth to the mechanics and it's about to get much more impressive.
The developers detailed the release of v1.19.0-pre.1 "Dejank Redux", the first testing release of the upcoming major update, with their plan to have this release focus on polishing existing mechanics and expanding them to make the game look and feel better as a whole. As they say they are "challenging the status quo of what this game engine can do".
Some of the tech upgrades include:
Mini Dimension System: There is now rudimentary support for world chunks to be rendered into the game world independent of their position in the standard map system. In the long term, this should allow for multiblock vehicles and other wicked mechanical shenanigans. As a first proof of concept, when importing schematics (or copying from the clipboard) through World Edit, you can now see a live preview of all blocks, positioned using this system. For technical info, see our documentation file: movchunks public notes.txt
Unlimited textures: The textures for blocks, items and entities are no longer limited to a single texture atlas. Therefore, mods which add a lot of new textures should never run out of texture atlas space again!  This multi-atlas system was partially included since the game's early days and is now finally complete.
New First-person mode: Took a lot of tuning, but visible hands are finally a thing now
Wearable animation support: Items that the player wears can now be animated. This is important for some clothing types such as skirts.
Animation system v2: A new data format, more compatible to other animation formats, such as the one made with Blender (use with Blender still relies on a community made converter, however)
Connected textures: Rudimentary support for this now exists, to allow e.g. a 64x64 texture be mapped onto 2x2x2 blocks
Chat commands code rewrite: In v1.18 we introduced a new API for commands - one that would allow for automatic documentation and future capability for a command auto-complete feature.  In v1.19 the monumental effort of migrating hundreds of existing commands to this new API is now complete!
World Edit commands consistency overhaul: The World Edit system grew organically over time, and it was a prime candidate for a revisit. We introduced a new, consistent command naming scheme and also filled in some gaps in its feature set. More de-jank to come still.
Chiseling system upgrades: We continue our efforts towards ever tighter integration of chiseled blocks as a "first class citizen". Chiseled blocks now support decor layers, naturally integrate into the terrain when they are part of a ruin, and can become submerged in soil.
Plenty of other bits were included like caves that actually cave-in on you, so no more mining-out the ceiling without some supports. There's also 11 new deer species, you can catch animals with blankets now, reworked ruins, new accessibility options, a handbook of commands, more hair colours, overhauled / new 3D models for troughs, buckets and seeds, Raccoon and Fox pups and much much more.
Where to buy: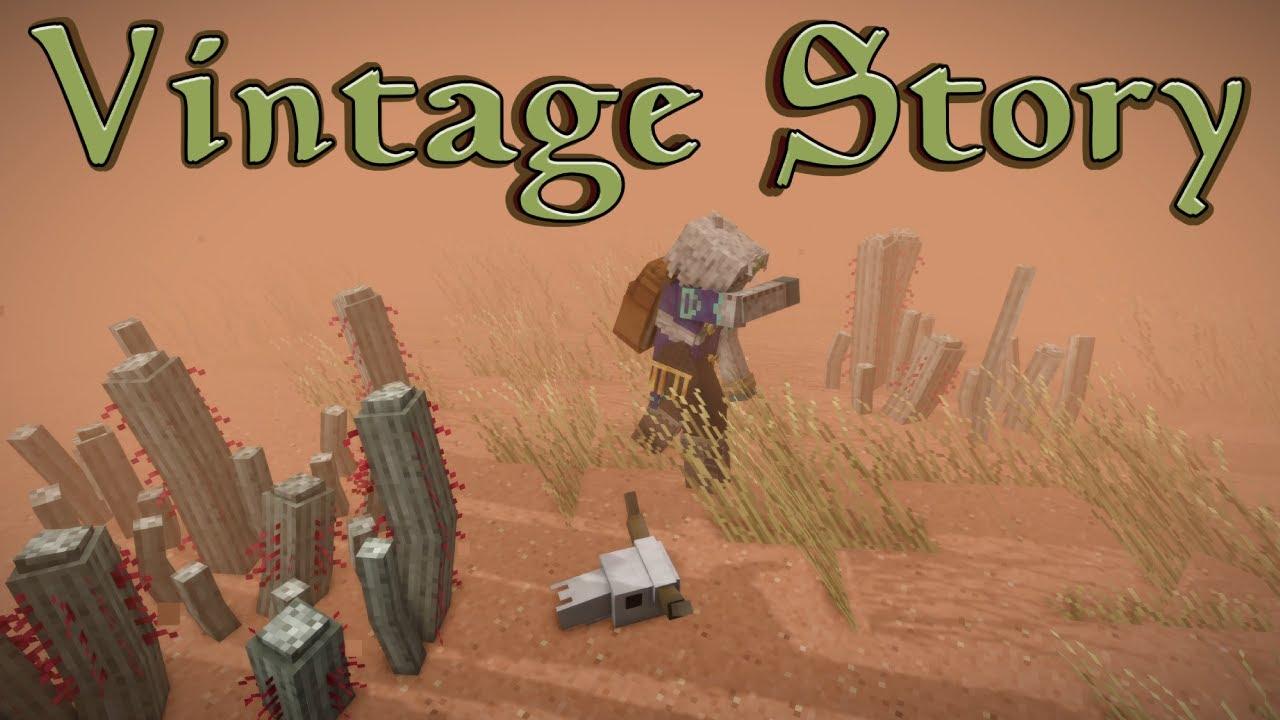 This is a game that definitely deserves more recognition.
Some you may have missed, popular articles from the last month: