Turbo Overkill is easily one of the best shooters I've played in a long time, and this latest update has made it even better - especially for users of controllers and players on Steam Deck.
At the 1.0 release controller support was, eh, terrible. Their official config for release set Steam Input to act like a mouse and keyboard and while it worked, it wasn't ideal of course. Now you can update, and swap over to a standard gamepad configuration in Steam Input and it will all work very smoothly.
Giving it a run myself with the latest update and yep — a massive difference to how it feels on Steam Deck. There's even a new Steam Deck graphics preset which is really nice to see. I already really loved it and now I love it even more. Even the menu and settings text has been improved to be much clearer.
Oh, they also added an Arcade Mode and overhauled the Level Editor so that's cool too. Haven't tried those yet, just happy to see my initial annoyances being completely entirely solved.
Their full 1.1 changelog:
Arcade Mode added
Massive level editor overhaul
Dualshock controller support
Episode 3 monsters added to Endless
Graphics settings expanded, added Shader Quality and Lighting Quality
Games file size reduced by half
Made world triggers far more reliable
Photomode now available for all languages
You can now remix some audio channels in the audio menu
Riding car hood no longer bugs out when respawning
Fixed respawn issues on Pressure Point
Reduced potential softlocks
Endless: Chainsaw Arms added to the shop for 50,000
Endless: Most augments from Episode 3 now available
Fixed potential softlock on Rooftops tower encounter
Fixed buggy augment descriptions in the shop
Fixed inverted gamepad option for vehicles
Fixed Ascension teleport trigger issues
Fixed Magnum spin animation
Fixed Sloth's firing upon death
Fixed Heavy Duty on Maw Abberations
Telefrag medal now gives 200 points instead of 150
Instagib medal now gives 250 points per kill instead of 750
Fixed geo disappearing in Sunset Synthetica
Fixed Teratek Factory checkpoint bug on final arena
Episode 3 enemies added to Endless
Fixed Triple Kill medals
Added missile description to car tutorial
Splash damage no longer clips through walls
Microwave Beam damage on Plasma Gun resets between deaths
Fixed a hole in Vector-4
Teddy slam no longer damages players multiple times per single impact
Fixed Telefragger typo in Open Season
Fixed fog in Ascension on rooftop
Fixed Space bar bug making secret levels reset multiple times
Shells/Rockets will no longer pickup if you are charging the Waster or Rocket Launcher (fixes issue where ammo would go missing)
Fixed Run the Gauntlet achievement not working as intended
Fixed Pressure Point killcount in regards to boss arena monsters
Fixed Toxin Refinery killcount in regards to Slimers
Fixed several menu typos
Fixed bug where holding the gamepad jump button would not ascend vehicles
Fixed Micro-Missile launcher getting stuck when using toggle mode and running into Corruption Zones
Jacked Junkies and Belchers now only need 2 charges from the Waster shotgun to get electrocuted
Drone collision volume increased
Kills added to level time text ingame
My original Steam Deck video for gameplay, keep in mind it's now much better: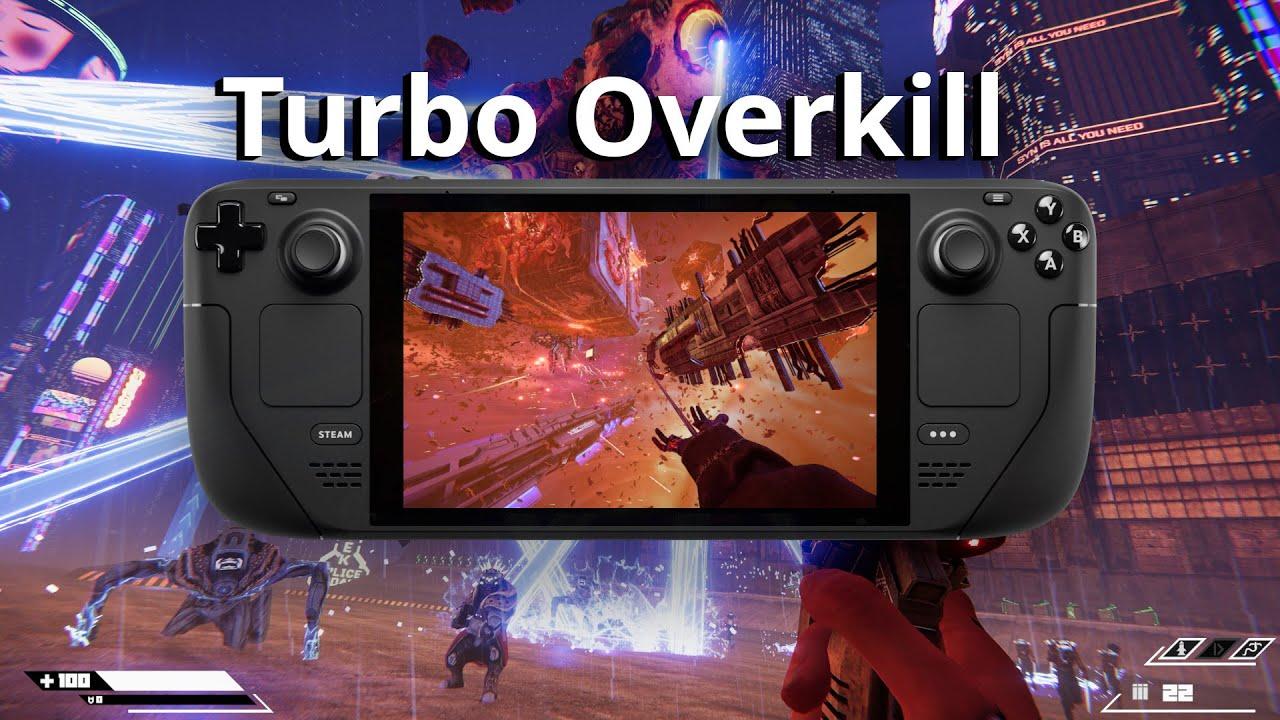 You can buy it on:
Some you may have missed, popular articles from the last month: