Valve has today announced the brand new Steam Deck OLED model with some great sounding upgrades inside so here's the details.
This is the same basics as the original Steam Deck models but comes with an HDR OLED screen, a longer lasting 50Whr battery, faster WiFi, and a slew of tweaks and improvements across the board. Valve say the HDR OLED was "designed from the ground up for gaming", gives you "30-50% longer battery life", has WiFi 6E and gives improved thermals with a bigger fan while being 5% lighter than the original models. Oh, the OLED screen is also bigger at 7.4" (from 7.0") and goes up to 90Hz!
It will also come with a brand new carrying case for the 1TB models that has a removable liner, better touch-screen, easier repairs with Torx type screws that go into metal threads, so no messing up the structural integrity and Valve say the internal components are "now easier to access, and Steam Deck OLED replacement parts will be coming to iFixit soon". Even the APU was upgraded to 6nm for better efficiency, and the memory was updated to 6400 MT/s, improving latency and power management.
Not just that, you're also getting lower-priced models with the original LCD screen.
Steam Deck 256GB LCD: Now $399 / £349 (effective immediately)
Steam Deck 512GB OLED: $549 / £479
Steam Deck 1TB OLED: $649 / £569
Steam Deck 1TB OLED Limited Edition (translucent colorway): $679 (US/Canada only)
Steam Deck OLED will be available November 16th at 10 AM Pacific / 6PM UTC in USA, Canada, United Kingdom, and European Union, as well as Japan, South Korea, Taiwan, and Hong Kong via KOMODO.
However, the 64GB and 512GB LCD models are now being phased-out so they have a permanent discount until they are gone so while supplies last (prices effective immediately):
Steam Deck 64GB LCD: Now $349 / £309
Steam Deck 512GB LCD: Now $449 / £389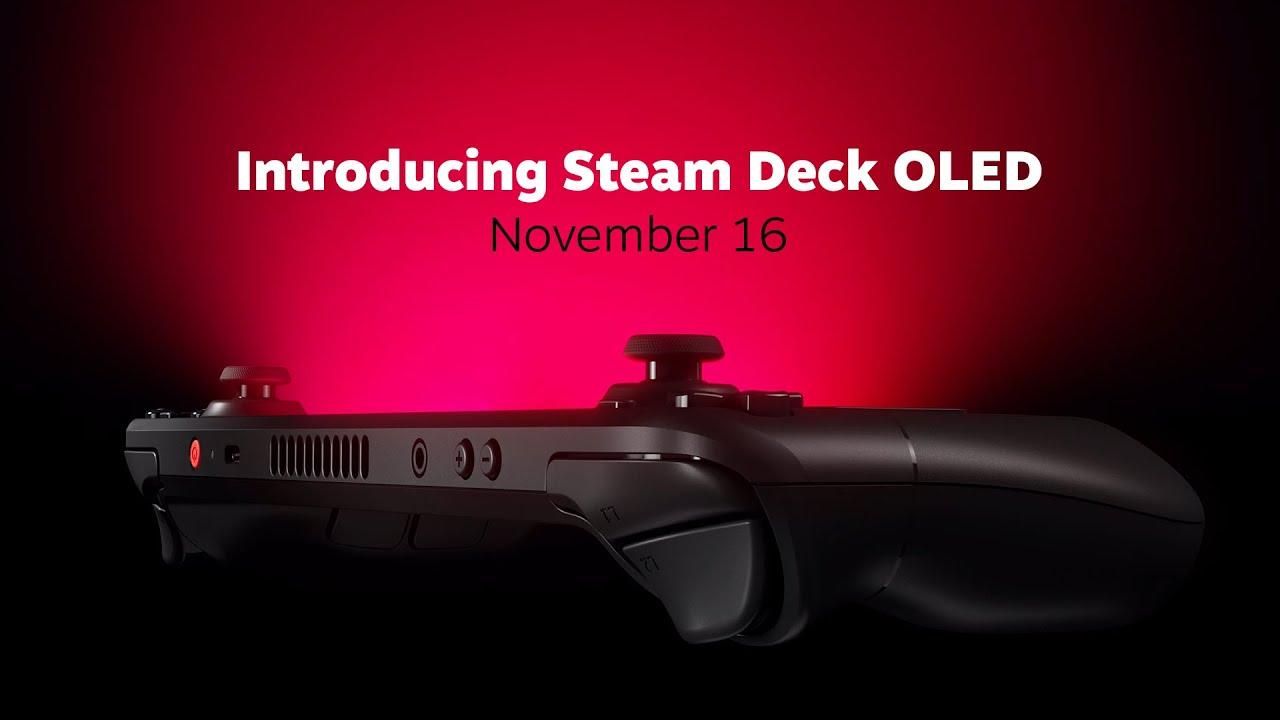 In their tech specs, it even mentions it has "support for wake from Bluetooth controllers", which I'm sure will be exciting to anyone who plans to regularly dock it.
The Docking Station is now priced at $79 / £69.
See more on the Steam Deck Store and the refreshed Steam Deck Website.
I do have a review unit on the way, which is supposed to arrive today. So stay tuned for my thoughts and comparisons on it. Exciting times to be a Linux gaming fan!
Some you may have missed, popular articles from the last month: