Jump Gunners is a fantastic couch co-op experience, now it's also a good experience with AI players and a new Horde mode.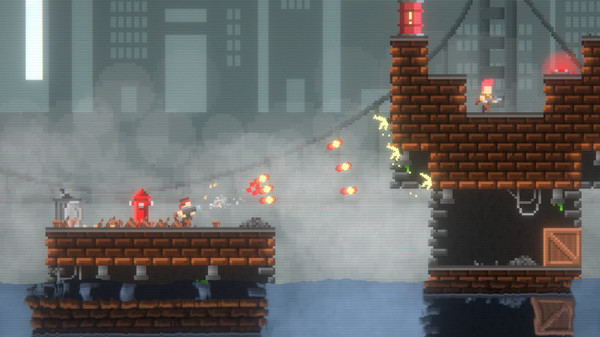 For those unfamiliar, it's a fast-paced shooter that feels a lot like Broforce, only it's not campaign-based and has a few different game modes. I quite enjoyed the game when I tested it in co-op with Sin, so I'm pleased to see it continue to get post-release updates as big as this. The AI does only work with the Deathmatch and Team Deathmatch modes so it's a little limited, but they are quite challenging to take down.
The developer put out a big update to only yesterday, here's some of the major changes in this version:
BOT AI players for selected game modes
Horde mode, survive against waves of AI players for as long as you can
Tons of new levels added and existing levels re-balanced
Weapon re-balances across the board, and increased bullet collision accuracy
Major camera tracking improvements
Gameplay re-balancing, fixed a lot of issues with the overall game feel
Major performance updates, faster level load times
A great game for when you have friends over and now not too bad for when you don't. Find Jump Gunners on Steam.