If you don't really care for realistic or flashy graphics, Rusted Warfare [Steam] is definitely an RTS game to take a look at. This huge update is fantastic too! While it's not amazing to look at, it does feel like an extremely modern strategy game featuring lots of little touches I've come to expect from a good RTS.
If you haven't seen it before, here's a slightly older trailer: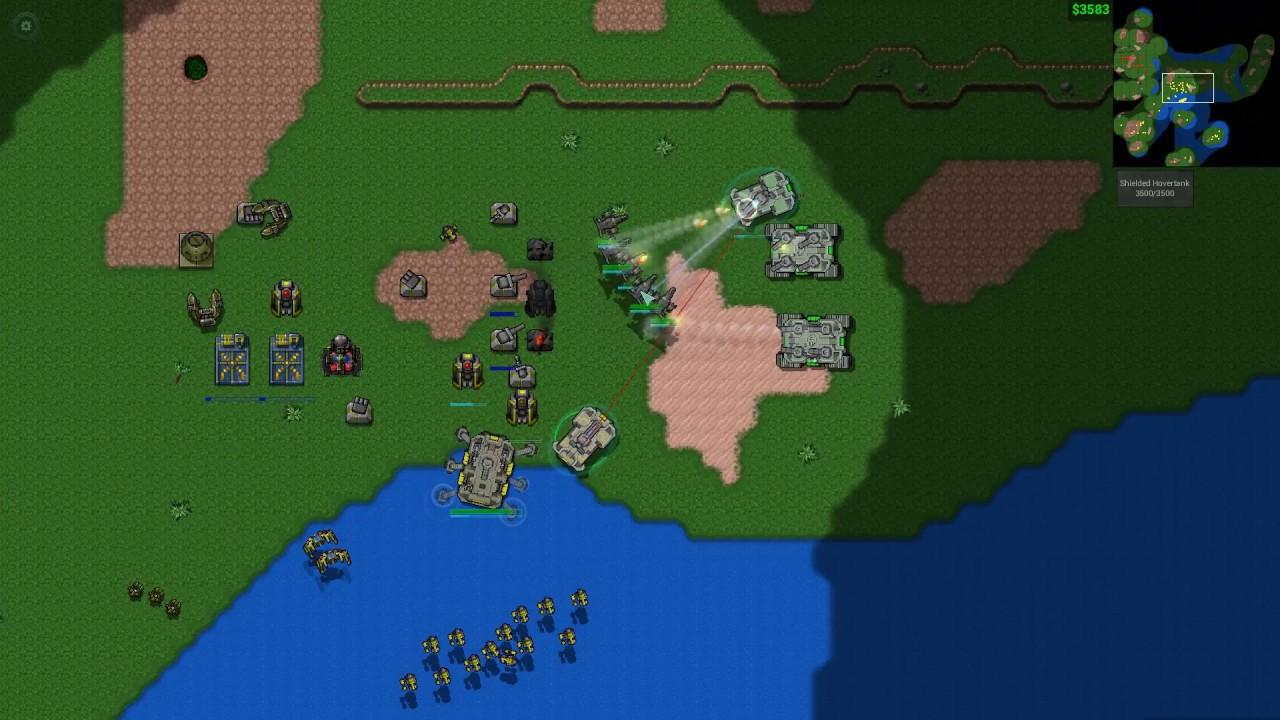 The update that was released only yesterday adds in so much, that I'm really quite surprised. Firstly, you can now use the Steam Workshop to upload and download new maps and units to play with. If you're playing online, the map will be streamed from the host to you so you don't even need to worry about that. Units do require each of you to have them though.
In terms of official units, the developer has added a tier-2 Heavy artillery, a Heavy Missile Ship and a tier-3 anti-air sam. So even if you don't subscribe to Steam Workshop items, there's new toys to play with anyway.
The developer also worked on performance, noting "Up to 10x the framerate" in certain cases, geared towards some of the larger battles that you can have. Great, since you can end up with hundreds of units on each team. There's also faster rendering code for minimap, selections and image drawing resulting in a much smoother game overall.
They didn't stop at improving performance, they also worked on the AI pathfinding to be more efficient and better prioritisation of path solving. AI pathfinding was an issue before, but after re-checking today it does seem massively better.
I think my favourite part of this update, might be the new little touches that have been added. Most turrets will now have recoil, new types of trees, leaves fall when you run over a tree, shrapnel flies off units when they explode and more. After playing it some more, those little details really do make the game that little bit more awesome.
You can find the full update post here.
Check out Rusted Warfare on Steam. For £3.99, there's a lot to love about it. I'm quite stunned by how good this update actually is.
Some you may have missed, popular articles from the last month: