Polyball [Steam] is an interesting take on a 3D platformer that mixes in racing, inspired by games like Super Monkey Ball, Marble Madness, Trackmania, and Mario Kart. It has now left Early Access.
Disclosure: Copy personally purchased while it was in Early Access.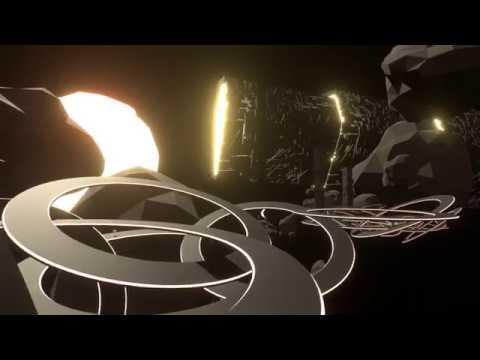 It seems they're another developer who pushed out Linux builds with a version of the Unity game engine that broke fullscreen support on Linux. If you get a black screen, use this as a launch option:
-screen-fullscreen 0
I have of course let the developer know, so hopefully the will update Unity so Linux gamers don't have to do this.
Since I last wrote about it in March, the game has been through a real evolution in terms of features. They've added support for many new languages, the online part of the game has been vastly improved and it includes a co-op and battle mode, they've added new levels and so much more! I love the sound of the online battle mode, but sadly I've never been able to find a game.
Apart from the above issue, the game does actually work rather nicely overall. It's a rather challenging game too, one that's kept me entertained for quite some time now. It's quite an infuriating game to play (in the addictive sense), I've been desperately trying to beat my previous scores to get more medals, but some of the levels are absolute devils to get quicker in. They certainly have some interesting level design, which has made me enjoy coming back to it.
The part I don't enjoy about the game, is the camera. Having to manually adjust the camera as you're speeding around corners, on some levels it feels impossible when you're so focused on the platforming. They have some options to help, but I feel like the camera controls (especially on gamepad) are a problem. There's a few posts complaining about the exact same thing on Steam, there just seems to be no decent way to get the camera to properly follow the direction you need to go in, resulting in major frustrations. The game menu on gamepads, is also quite terrible to navigate, but they're fully aware of that.
I do love that I can customize the colour of my ball and unlock various weird shapes for it. It's a bit of fluff , but the kind of fluff that I like to see in a game.
Even though it's now out of Early Access, the developers have said it's not the end of the road. They're planning new game modes, new maps, contests and more. If you're after a game that mixes in challenging 3D platforming with a fast moving ball, you've come to the right place.
Some you may have missed, popular articles from the last month: