7 Billion Humans will have you automate swarms of office workers with programming to solve puzzles and it's out now with native Linux support.
Disclosure: Key provided by GOG.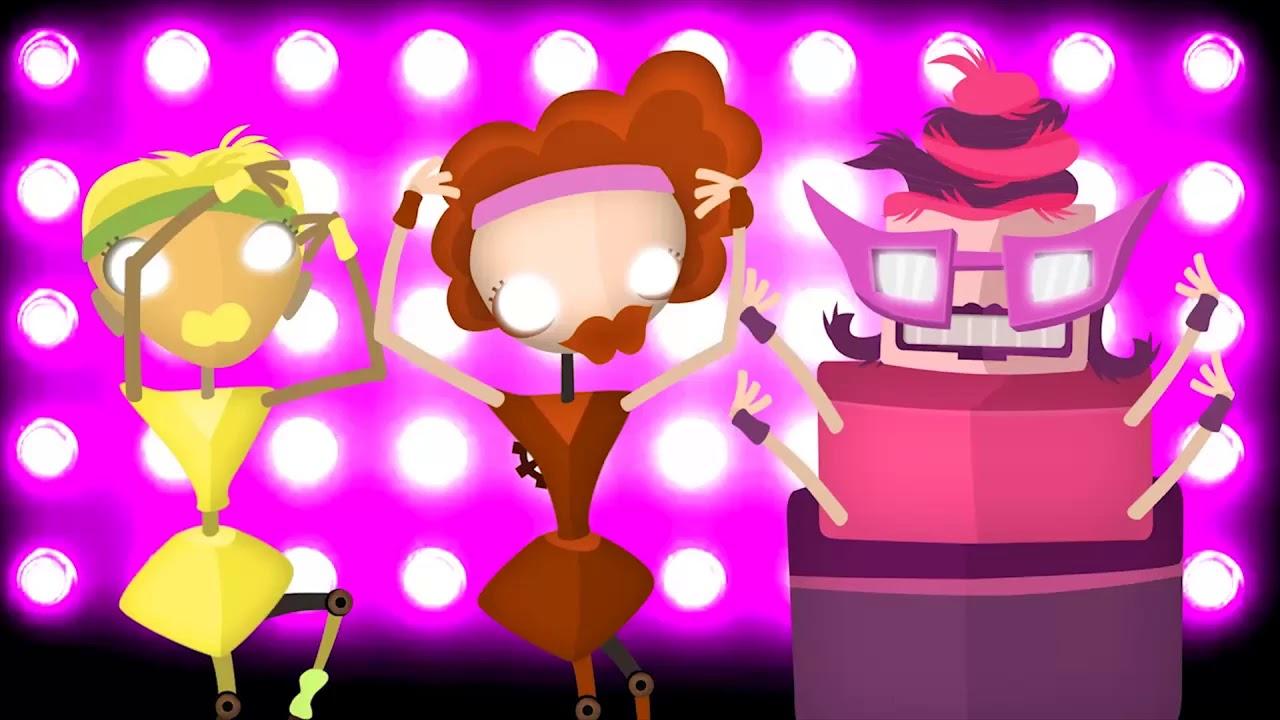 Features:
More puzzles, more humans, more rippling brain muscles - over 60+ levels of programming puzzles! 77.777778% more levels than Human Resource Machine.
A whole new programming language to enjoy! Where Human Resource Machine was based on Assembly and executed by a single worker, 7 Billion Humans has an all new language that lots of workers can all execute at the same time.
You'll be taught everything you need to know. Even useless skills can be put to work!
Feeling stressed out? There are now friendly hint and "skip" systems to facilitate your career's ascent.
Available in English, French, Italian, German, Spanish, Dutch, Korean, Polish, Brazilian Portuguese, Traditional Chinese, and Russian. With more languages on the way!
Incomprehensible cutscenes! You will be delighted and bewildered.
New soundtrack by Kyle Gabler included alongside the game.
My copy from GOG worked perfectly on Linux. If you do have issues, make sure you have "libopenal1" installed.
As expected from Tomorrow Corporation it has fantastic style and the intro video "You're Hired!" was a really nice touch, with some great humour. I appreciated the little bits of comedy sprinkled into the actual gameplay as well, certainly helped ease me into the puzzles.
After playing Opus Magnum, I really have acquired a taste for games that require you to build or program something, so I weirdly felt quite at home with 7 Billion Humans. Dragging and dropping commands like step, pick up, if/else do this and so on. It has a clear and simple design to the programming language, which is why I loved it.
It's obviously hard not to spoil a game like this, so I will only include this one example screenshot of a work in progress that didn't quite work as well I wanted it to: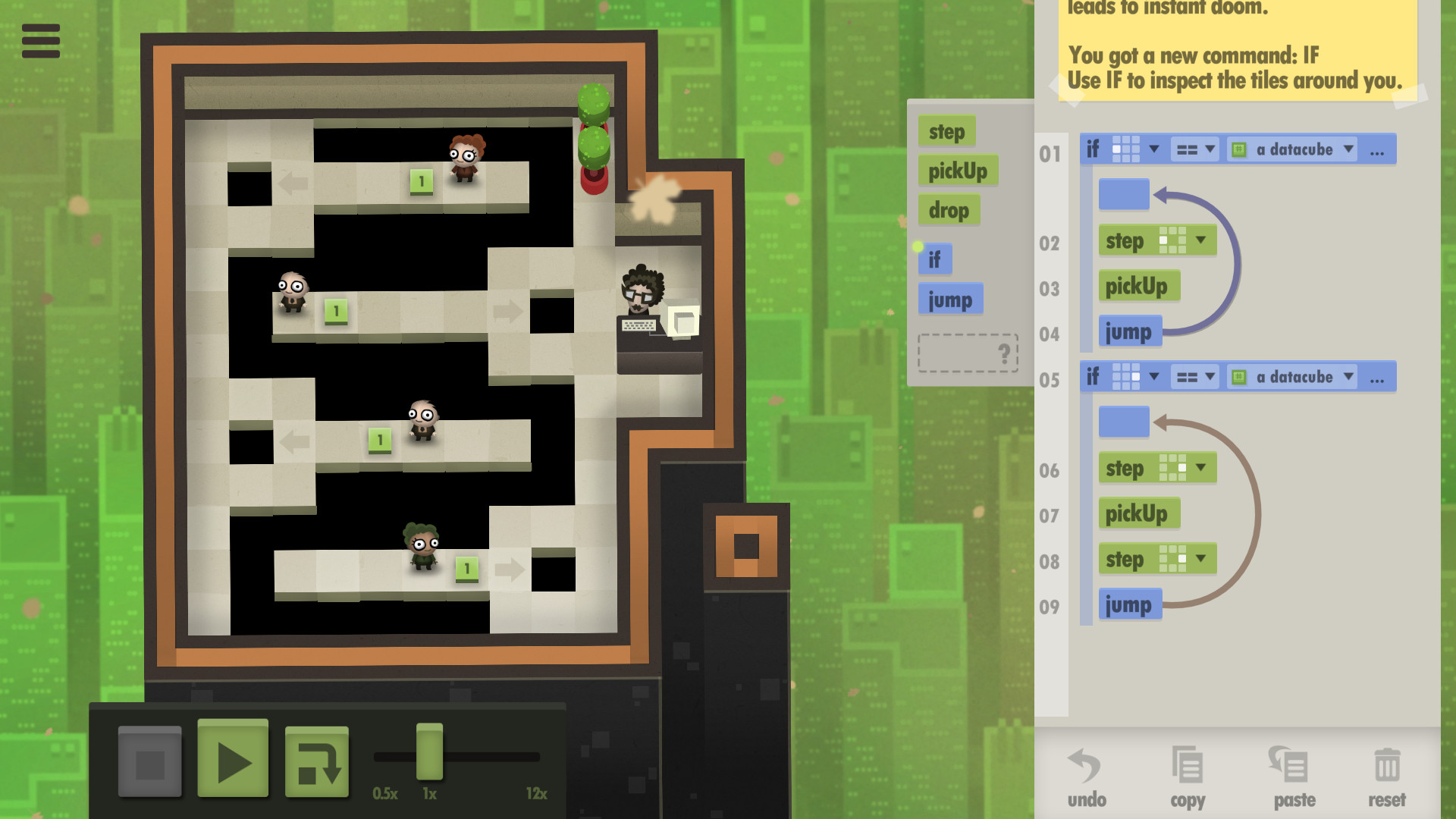 Obviously I made that one a lot better after…
Like any good puzzle game, it will explain the basics and ease you in while steadily increasing the challenge so it doesn't feel like a chore but still gives your brain a little bit of a workout. As much as I enjoyed it, I can certainly see the appeal for a wide audience on this one to help learn some programming basics.
I've had some pretty amusing failures when screwing up my if/else combinations with the jump repetitions, at one time my workers ended up essentially doing a dance before falling to their doom—woops.
Pick it up from GOG, Humble Store or Steam.
Some you may have missed, popular articles from the last month: