88 Heroes is an action platformer from developer Bitmap Bureau that's actually surprisingly great. The hook is that each hero has a totally different attack. Disclosure: My copy was provided by my contacts at GOG.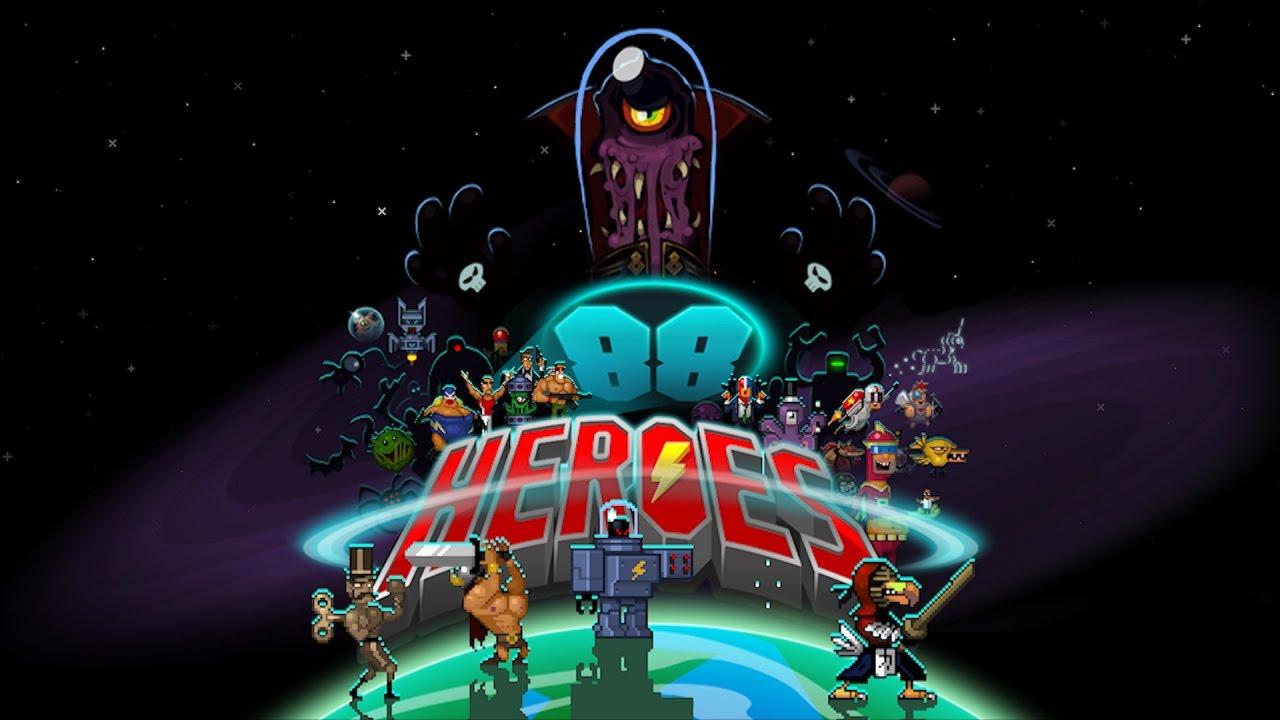 The game doesn't really have much of a story, but it does give a brief introduction before you get to the main menu. Once that's done with, it's basically all action from then on. I don't mind not really having a story here, as it feels like more story would just get in the way of how smoothly the game plays out.
Each level starts you with a random character from the pool of 88. Each time you die, you respawn at the start of the level with a random character from the pool of 88, lose all 88 and it's game over. You have 88 levels to explore and each level only gives you 88 seconds to complete it in, but the levels are quite small so it's reasonably easy to do.
Some of the characters are quite tricky, at least two of them from what I remember didn't even have an attack, which did make things a little interesting. Another one has a shotgun so powerful you fly back with each shot, which did result in a death when I flew back and landed on some spikes — woops. There's lots of hilarious moments like that in the game, due to never knowing you you will get next.
Another such example is a character who flips a coin. I flipped the coin and a skull came out of it and then I died — what? Strange, a little pointless, but quite funny.
Due to the random nature of the characters you get, the game can end up being chaotic as you attempt to learn how to deal with each level with a different character, or multiple characters if you keep dying.
Graphically it's quite simple, but each character has their own completely unique style. Some of them are poking fun at other games, some are utterly ridiculous, some I want to be able to pick whenever I like as they're so fun! My favourite so far has to be the lady that literally turns into a missile! The level design is the main thing that ends up feeling a little flat, as they all end up looking the same due to constantly re-using the same assets over and over.
You can quit at any time and your progress will be saved with the level you're on, which makes me like it even more.
Due to testing the GOG version, it didn't support the Steam Controller. Thankfully this allows me to give a shout out to the wonderful SC Controller open source driver and UI that allows you to use a Steam Controller outside of Steam.
Overall, I think it's a very interesting game and a very fresh take on the action platformer genre. I can happily recommend it as I've really enjoyed it and plan to keep playing it. Pick it up from GOG, Humble Store or Steam.
Some you may have missed, popular articles from the last month: