Good news for fans of brutal FPS games, as the developer of Heretic-inspired AMID EVIL [Steam] has said they have plans for a Linux version.
Coming across it today, I decided to ask on their official Steam forum about the possibility of Linux support. Thinking we might get the usual "we're thinking on it" response, instead I got a much more solid and clear "It's planned!" (source). They also said "Sometime post launch. No timeframe yet unfortunately", so we still have a bit of a wait, but fantastic to know it's coming.
Here's a look at the "Hordes of Evil" Endless Mode that will be available, it gives you a good idea of the gameplay: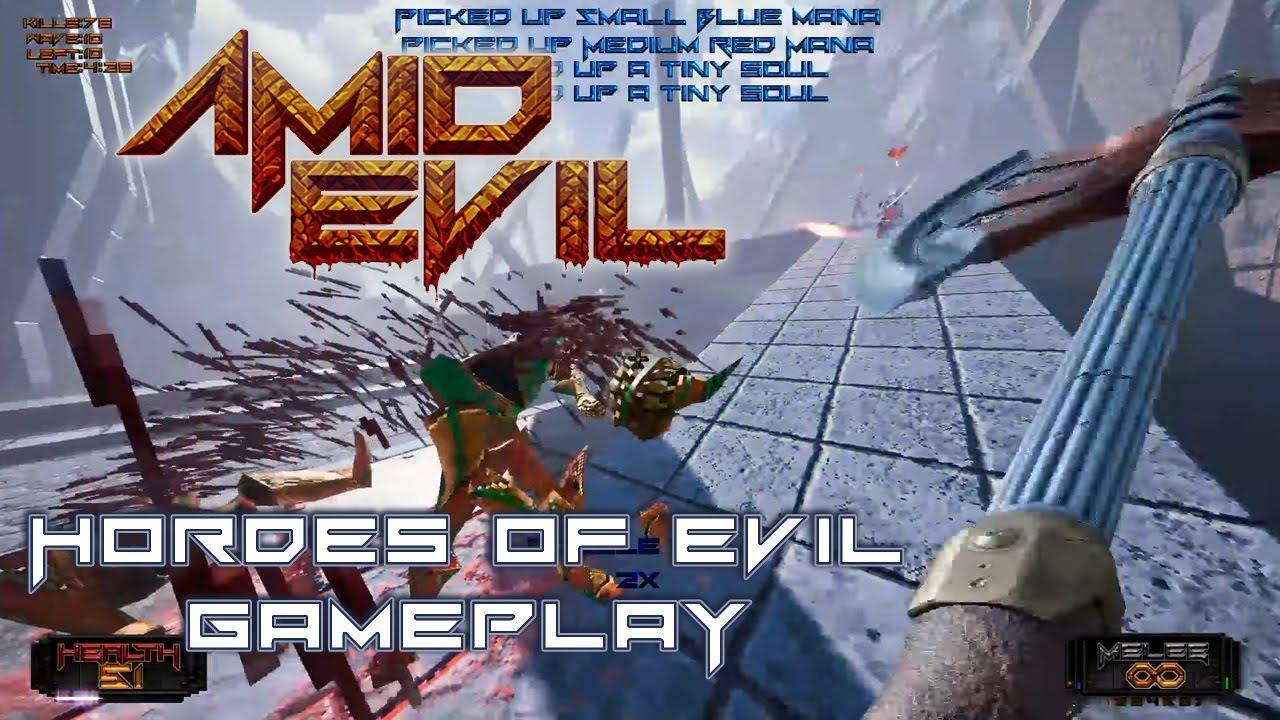 Features:
SEVEN distinct episodes each featuring a completely different setting and enemies
LUDICROUS magical weaponry that can be overcharged with the souls of the dead
ENDLESS Hordes of Evil to hone your skills against
BRUTAL and adaptive enemy AI that will hunt you down on land, sea and air
SPRAWLING non-linear levels filled with secrets and ancient lore
MULTITUDES of in-game options and cheat codes for a truly golden PC age experience
EPIC original & dynamic soundtrack composed by Andrew Hulshult
BUILT in Unreal Engine 4 for cutting edge visuals (even if they are a bit retro)
OPTIMIZED to run on a toaster (a pretty nice toaster)
It's funny really, they're extremely open about how much they love Heretic, with their Steam FAQ post having this in it:
Is this basically Heretic UE4?

Yes.
Will keep you updated when we hear more about the Linux release. Lovely to see more FPS games on their way!
Some you may have missed, popular articles from the last month: