Another title from the backlog is Holy Potatoes! We're in Space?! [
Steam
,
GOG
,
Official Site
] The game is a bit nuts, but I quite like it.
Disclosure
: Key provided by the developer.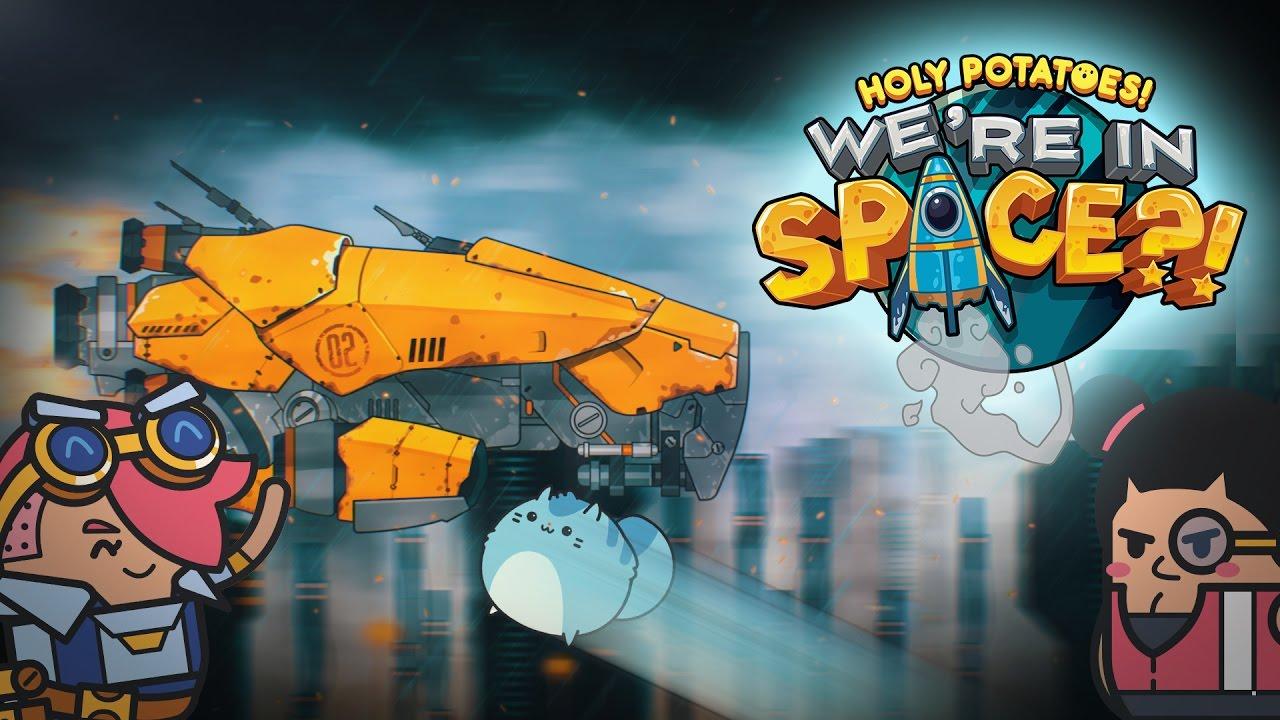 Much like their previous game, Holy Potatoes! A Weapon Shop?! (which also supports Linux), the game is a bit on the crazy side. The good kind of crazy, the crazy where you're a bunch of vegetables in space and not the I'm going to kick your door down kind of crazy.
This time, the developers have done away with the whole shop business and instead you're flying around space in some rust-bucket. It has roguelike elements to it too, with it being different each time, with different encounters on each run.
I must admit, the game does throw a lot at you right away with a rather busy interface so it can look a little daunting. The truth is though, it's all quite simple, it just looks like a lot.
You will be exploring planets, jumping between solar systems, saving old people and kicking ass. It has a surprising amount of content too, with some pretty amusing encounters. Some of the encounters are very much like FTL, with you given a choice that could be amusing, or downright annoying. The exploration is done per-planet, so you travel around the solar system and explore each planet through a series of events before you move onto the next one. Some planets can be full of enemies, some have awesome loot and some just throw crap at you to destroy your ship.
Each sector has a Star Hub where you can refuel, get repaired and do trade. You will likely be going back to these repeatedly during each sector, considering the high risk of some of the exploration you do. It's here you will also upgrade your ship, like upgrading your bridge for more weapon HP and so on.
It can be a little unforgiving, with some of the battles being really unfair. One of my first real battles destroyed all my weapons and wouldn't let me escape a few times, giving me real hassle. You usually can escape though, I don't think I had a single time where it didn't let me after a few attempts to slip past the enemy.
It has an amusing game mechanic with your crew when they lose their assigned weapon, with them becoming traumatised and needing therapy. I have to admit, I let out a real audible chuckle when I stuck a crew member in the clinic to get over losing their weapon, the art and animation style in the game is a little like Adventure Time, which I think makes me love it even more. Losing a weapon during a battle is quite fatal too, with it being completely gone needing you to craft another.
If you liked FTL, this might be something you're interested in. You're flying from place to place gathering resources and improving your ship, while the enemy is hot on your tail. It throws in a good amount of humour (the puns, oh my the puns) and story telling for good measure too.
It's nuts and I put far more time into it than I was expecting since I enjoyed it.
Some you may have missed, popular articles from the last month: