We've come a long way since SuperTuxKart, here's my little listicle of interesting racing games available for Linux & SteamOS. All titles have been tested either by me, or someone else on the GOL team.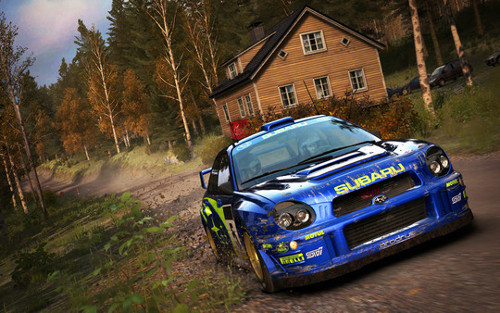 We finally have a decent rally game on Linux, although decent is possibly understating it quite a bit. It's a gorgeous game graphically and the cars handle really well. It's difficult too, which makes it that much more satisfying to play.
You will race across dirt, snow and ice and more. It will be a test of both your skill as a driver and your resolve in the face of long hill climbs.
The versus multiplayer is a little disappointing, but everything else makes up for it. If you want to know more, our original review is here.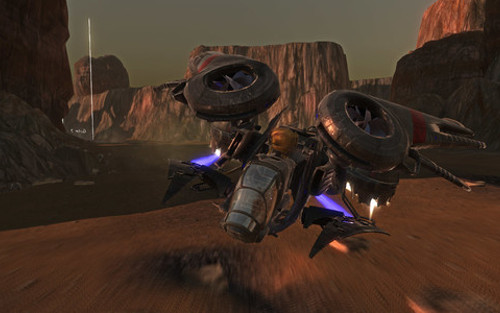 Fancy racing across the surface of Mars? Well Vector 36 will give you that chance!
If you could imagine piloting a pod racer from Star Wars, I feel that would be a reasonably accurate description of how it feels. Your "Skimmer" is also highly customizable.
It offers up something completely different to all other racing games picked for the list that's for sure. It's quite difficult too, so it's a great pick for those looking for that extra challenge. Even doing the tutorial I managed to lose a part, catch fire and it was hilarious.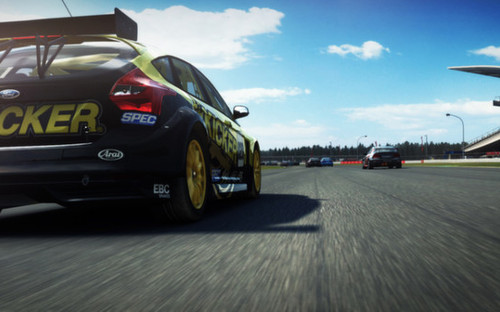 We've had masses of fun with this one in the past, we've done multiple tournaments that we've livestreamed and it was truly hilarious. Everyone knocking each other off the track, ending up finishing a race with no tyres and more.
It's not exactly the most realistic racer around, but it's good. With various classes of vehicles to drive, there's hopefully something for everyone.
Probably one of, if not the best, Linux racing game when it comes to online play. You can see our original review here.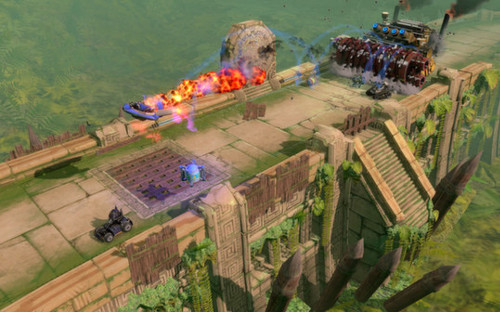 One I haven't talked a lot about, but damn is it fun. This racing survival game isn't just about racing, it's also about survival.
You will crash, smash and destroy your way to the finishing line. It has a career mode, different types of vehicles, weapons and more. There's even a mode where a large vehicle with a massive saw is closing in behind you — madness!
It's almost like a much better looking version of Micro Machines.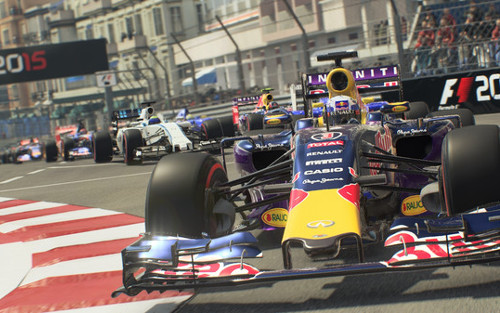 It's maybe not the best F1 game, but it's the only proper F1 game available on Linux. I'm still surprised by the amount of negative reviews it got from users. It's a reasonably good game, still better than a lot.
In my review of the game, I thought it was pretty good overall. If you don't mind the slightly idiotic driving by the AI at times.
There's also signs of F1 2017 arriving on Linux, so keep that in mind.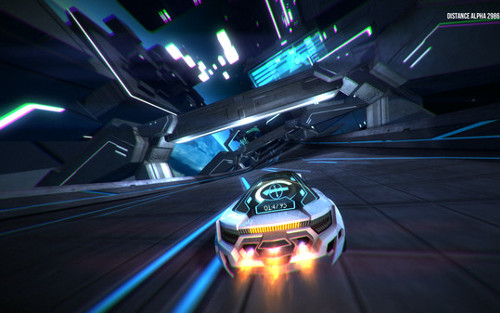 Not a traditional racer by any measure. This high-speed survival racer sees you power through all sorts of crazy tracks, hoping from platorms and soaring through the air. Boost for too long and it could all be over. It has fantastic neon graphics, custom map support and online racing too. Watch out for those lasers, they might cut you in half.
Distance is still to this day one of my favourite indie games.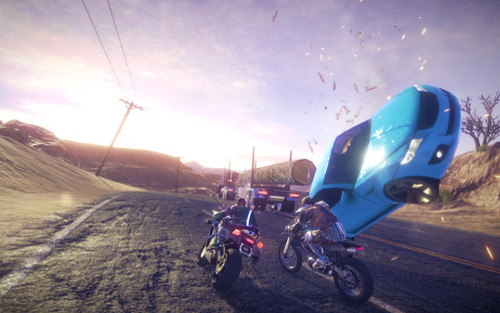 Remember Road Rash fondly? Well this might be exactly what you're after. High speed motorbike racing, while you take down others and avoid cars.
It even offers up 4 player splitscreen, for those times your buddies come over.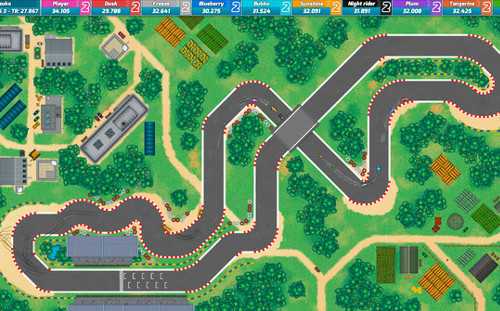 Despite the silly name, it's not an online-only racer. What we have here is a simple top-down 2D racer built like some of the classics found on the Amiga. It's likely a good option for a younger audience as well as us oldies, since it's not going to be as maddeningly difficult as some of the other choices. It has single-player, local co-op play and online multiplayer to give the best of all worlds.
It comes with 100+ tracks built in, but it also has a track editor for those who like to create their own weird and wonderful courses.
And an obvious honourable mention to SuperTuxKart, the free and open source 3D kart racing game. It has also progressed quite a bit in the last few years, with improved tracks, better graphics and more to come in future.
Another honourable mention to Little Racers STREET, it didn't make the cut due to launching issues which need to be manually solved.
One to keep an eye on is ForeveRacers, I've been following it for some time and I've been testing a few builds of it. The fun online multiplayer racing game could be quite a hit when it releases. With low-poly graphics and hilarious handling, it's going to be fun to play when it's fully released.
It's also a damn shame Dirt: Showdown is no longer available, as it would have easily made the list. I had a massive amount of fun with that title, hopefully the rights holders will sort the situation out so it can be put back on Steam.
We still have a long way to go before we a truly great platform for racing enthusiasts, even so we do have a number of pretty good titles to look into, these are just a few. Hopefully in another year we will see some more quality racing titles on Linux.
What are your current favourites that I didn't mention? Feel free to tell me how wrong I am for not including them in the comments.
Thanks to Ashworth for requesting this article.
Some you may have missed, popular articles from the last month: