Harebrained Schemes are doing pretty well for themselves with their RPG games, and now they are going back to BATTLETECH with a new Kickstarter. Support has poured in, and it's funded already.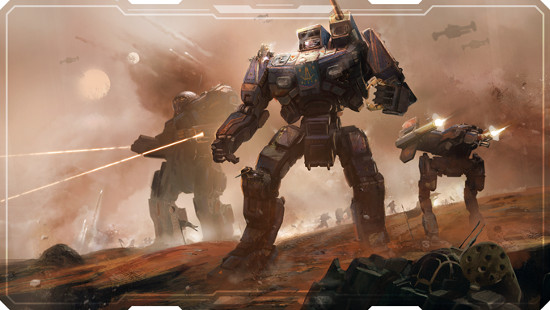 We don't often cover crowdfunding, especially not a single project by itself, but Harebrained Schemes have done great with their Linux support. BATTLETECH has a Linux version offered straight up, with no stretch goal either, so I consider this a pretty safe bet.

What is it?
BATTLETECH is a single-player, turn-based, tactical 'Mech combat game for PC. (And Mac and Linux!) The game may also include PVP multiplayer if enough funding is reached - more on that below.

The BattleTech Universe is one of near-constant warfare and feudal political intrigue, where great noble houses vie for dominance of a vast region of space known as the Inner Sphere. It's a universe of flawed heroes, fallen empires and grey moral realities. Great families vie for supremacy, with alliances and betrayals constantly shifting the balance of power.

Our BATTLETECH game is set in the popular 3025 Succession Wars Era of the BattleTech Universe - often referred to as "Classic BattleTech".
Find BATTLETECH on Kickstarter here.
Will you fund it, or will you wait for the release?
Some you may have missed, popular articles from the last month: