OpenRA [Official Site], the fantastic open source game engine for classic Westwood strategy games has its first full release this year. When reading what's changed, you might be thinking this is some kind of Déjà vu, that's because we covered the test release from January as well.
The developers say a large part of this development cycle was for "modernizing core parts of the engine and game code to support the work-in-progress Tiberian Sun mod". I'm sure this will excite a number of you, as we've been waiting on Tiberian Sun support for some time now.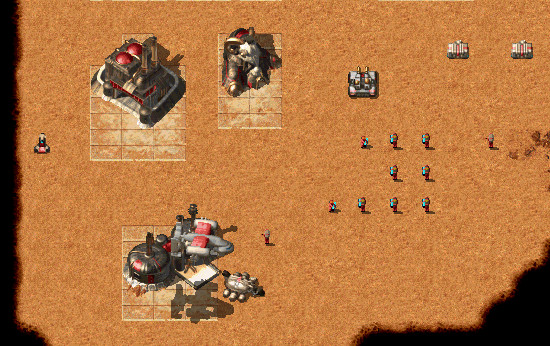 Here's the highlights of this new full release:
The full Harkonnen campaign in D2K
Refinements and improvements to several campaign missions in Red Alert and Tiberian Dawn
A fix for the AI cheating when it uses superweapons and support powers
Several other changes that should improve the AI behaviour and performance
New lobby options to disable bounty, build radius, and re-packing Construction Yards
Further improvements to memory usage and performance
The main menu and server browser will notify you if a new release is available
The server browser shows the name/faction/team of connected players
There's more, so be sure to see the release notes. Go ahead and download it, it's really fun.
This is all possible thanks to EA releasing the classic titles as freeware back in 2008.
Some you may have missed, popular articles from the last month: