The rather engrossing survival strategy game Surviving Mars has a new update out, with a nice tribute to the late Stephen Hawking.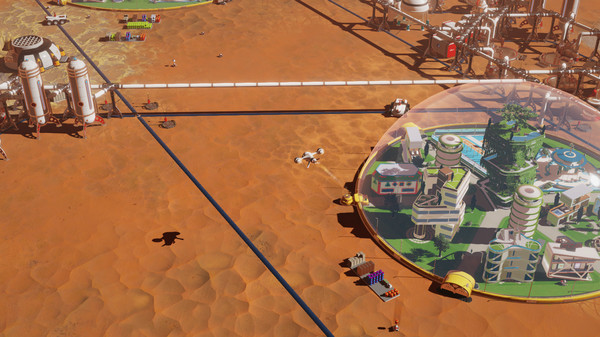 Some of the major changes include: the Science Institute has been renamed the Hawking Institute, you can now adjust the Birth Control Policy for domes, the max zoom-out distance has been increased (woo!) so you might not need to resort to a mod now, the way colonists pick workplaces has been optimized, colonist will no longer take a long walk to their death for work and rover pathfinding has improved as well.
They've also published some of the source code to the game to help modders, for reference purposes. That's a really nice move, kudos to Haemimont Games! However, the actual Mod Editor is not available on Linux and Mac, which is a shame. I briefly spoke to Ivan-Assen Ivanov, the CTO of Haemimont on Twitter who said "if it's requested enough, I'm sure something can be negotiated ;-)". If you want the mod editor, do let them know.
Still, mods can be made with LUA scripting, so the source code release should help some of the more dedicated modders and mods do work fine on Linux, so I sense a healthy mod community brewing.
There's plenty of smaller gameplay and UI changes as well as stability and performance fixes. Do check the full patch notes here. You can grab it now on Humble Store, GOG and Steam. Do I recommend it? Most definitely.
Humble & GOG are affiliate links.
Some you may have missed, popular articles from the last month: