OpenRA [Official Site] is a fantastic game engine, which enables you to play Command & Conquer, Command & Conquer: Red Alert and Dune 2000 on Linux. The latest test release is rather nice too.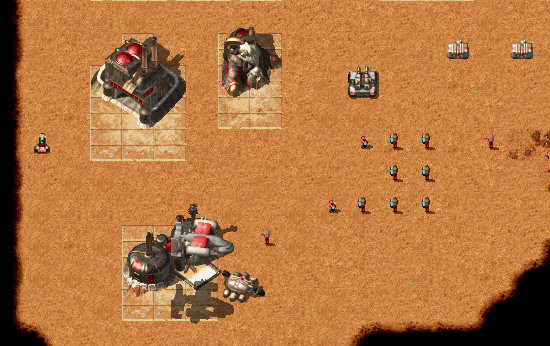 To be clear on something, the OpenRA game engine is open source under the GPL, however, the actual games of course aren't. Thankfully, they were released for free by EA a few years ago so OpenRA simply downloads the free releases.
This latest test release is a good one, here's some highlights:
The full Harkonnen campaign in D2K
Refinements and improvements to several campaign missions in Red Alert and Tiberian Dawn
A fix for the AI cheating when it uses superweapons and support powers
Several other changes that should improve the AI behaviour and performance
Further improvements to memory usage and performance
Many improvements to the lobby system for online play
We're big fans of it here, having run tournaments live on Twitch as we take each other and members of the community on and we can highly recommend it if you're a fan of strategy games. We don't mention the time Samsai rage-quit.
You can download OpenRA from here.
Some you may have missed, popular articles from the last month: