The Escapists 2 [
Official Site
] is shaping up to look like a very interesting game, especially with these timed moving prisons to escape from.
Check out the latest video: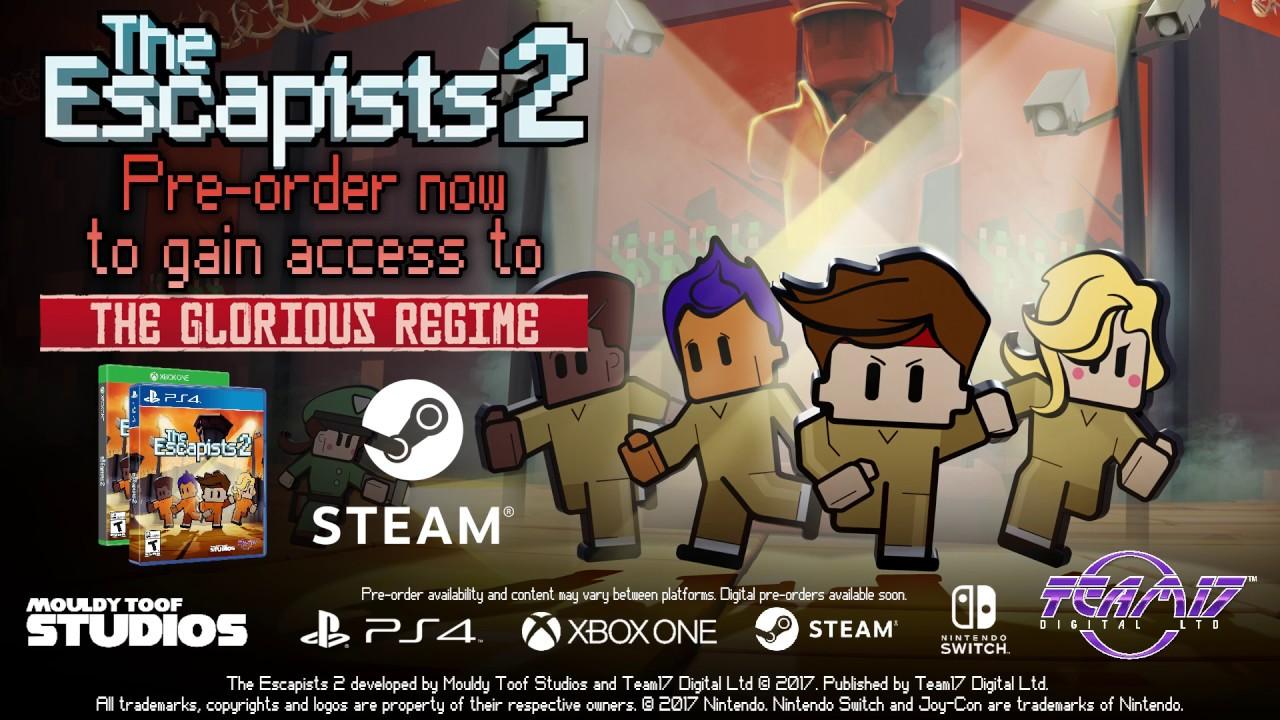 The game certainly looks and sounds fun. With 10 different prisons, 4 player co-op and versus play with drop-in/drop-out support and split-screen. It certainly has a feature list that would make me like a game!
About the game
QuoteRisk it all to breakout from the toughest prisons in the world. Explore the biggest prisons yet, with multiple floors, roofs, vents and underground tunnels.
You'll have to live by the prison rules, attending roll call, doing prison jobs and following strict routines; all the while secretly engineering your bid for freedom!
Your prison escape antics will take you from the frosty Fort Tundra, a train hurtling through the desert, and even to the final frontier!
The game will release on August 22nd with Linux support day-1. If you pre-order, you get access to The Glorious Regime DLC prison for free, not that I suggest pre-ordering. Will you be picking up a copy at release?
I've put in a review key request, hopefully Team17 won't let us down there so we can give it a look. They've told me they will go over requests at release, so we won't be able to review until then at least.