SC Controller [
github
] is really awesome! It's a standalone UI and driver for the Steam Controller. It was pointed out to me that it has a new gestures feature and I was asked to do a video. Here's a quick look at this fun new feature.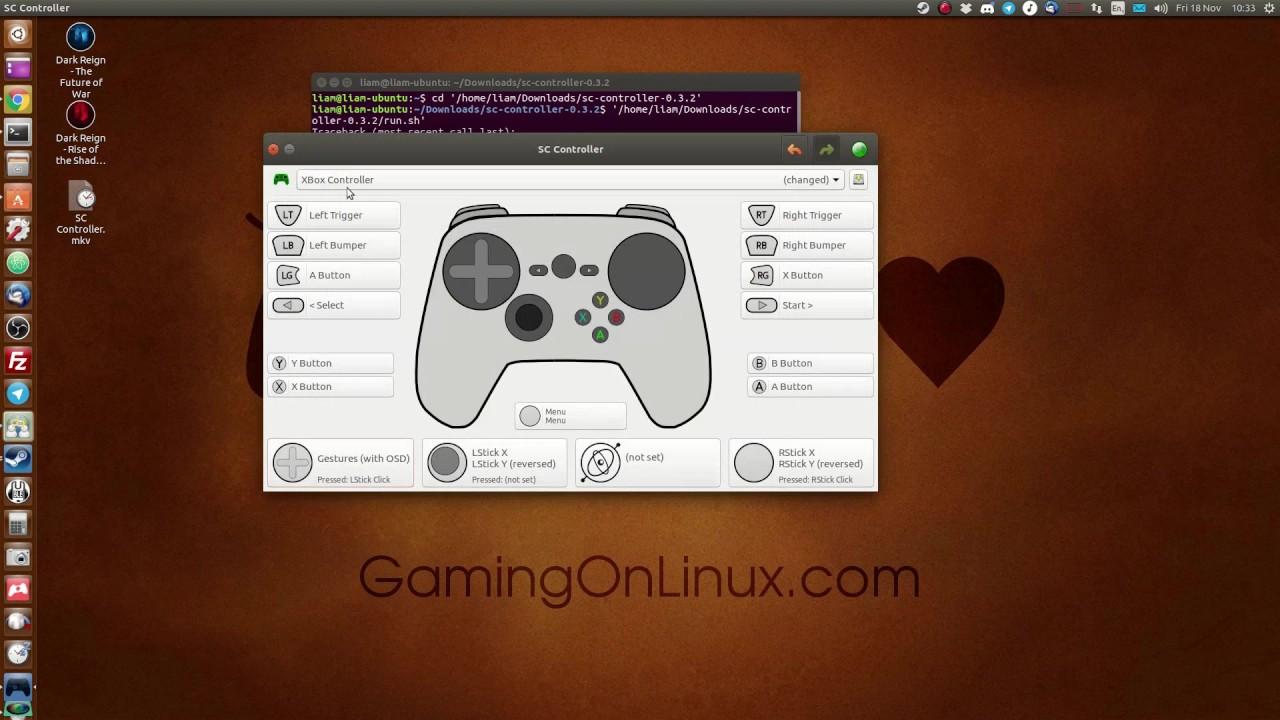 Essentially, it's swiping your finger on the left or right pad in a shape you define yourself to perform various actions. So I set swiping up on the left pad, to emulate pressing number 1 on the keyboard.
What you're seeing in the video when it shows the shape being drawn, is me actually drawing that shape on the left pad of the Steam Controller. I am not manually typing in the arrows, it's picking that up by me drawing directly on the pad.
I imagine this would be useful for a number of things, it certainly expands your available options for what combinations you can have stored.
From what I can tell, this is an original feature for SC Controller too, as it's not present in Steam itself.
What's great is that it can happily work alongside Steam, as you can turn off SC Controller at any time.