Update 2016-03-23:
The game is also available DRM free directly from
Application Systems Heidelberg
.
Spoonbeaks Ahoy!
(Windows only) won as many as five AGS Awards in 2007 and was nominated for seven more.
The Fowl Fleet
is comedian Alasdair Beckett-King's follow-up to the popular 2007 adventure, and it has been developed in cooperation with developer and publisher
Application Systems Heidelberg
. The game is now available on
Steam
for Linux.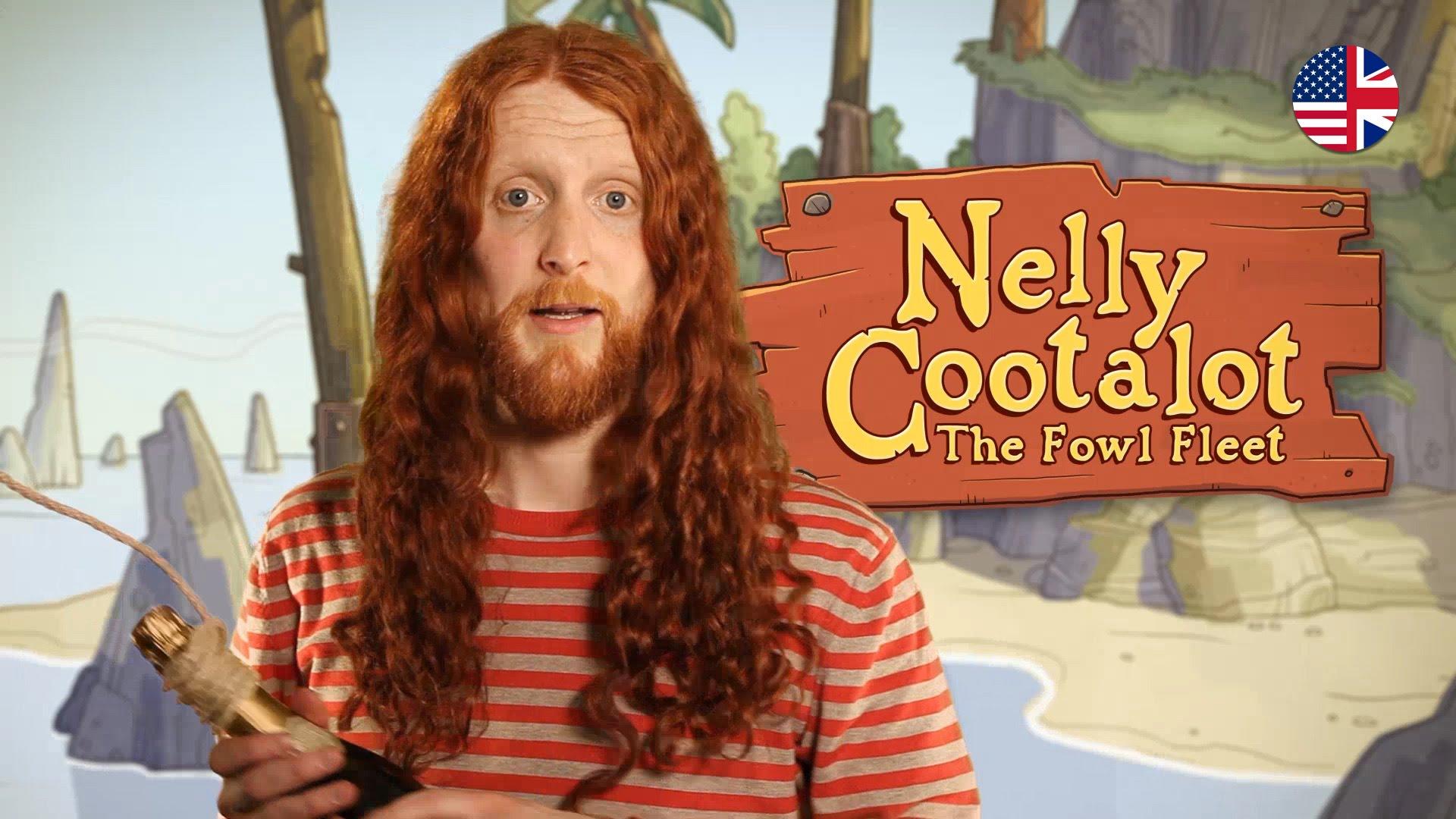 Nelly Cootalot: The Fowl Fleet was funded on
Kickstarter
in 2013. The campaign was featured in
The Funding Crowd #4
, and though it wasn't certain at the time, the final product is a fully native and polished Linux build.
We're introduced to our heroine Nelly Cootalot in a tutorial set aboard the mailship Undeliverable. Here you'll learn how to interact with other characters, to examine, pick up and use items, and how to combine them in your inventory. This is also where you learn of the villanous Baron Widebeard's evil plans, which involves a fleet of hypnotised birds.
As a bird-lover and defender of adorable creatures, Nelly wants none of that, and sets off in pursuit of Widebeard to his last known location. In order to progress from there, you must figure out the Baron's next destination by correctly applying information from a log book to a wall chart of ship departures—a puzzle that is one of my favorites in the game. You also have to gain permission to leave the docks by helping the miserable Admiral Woebegone by solving a classic "three trials" style branching puzzle.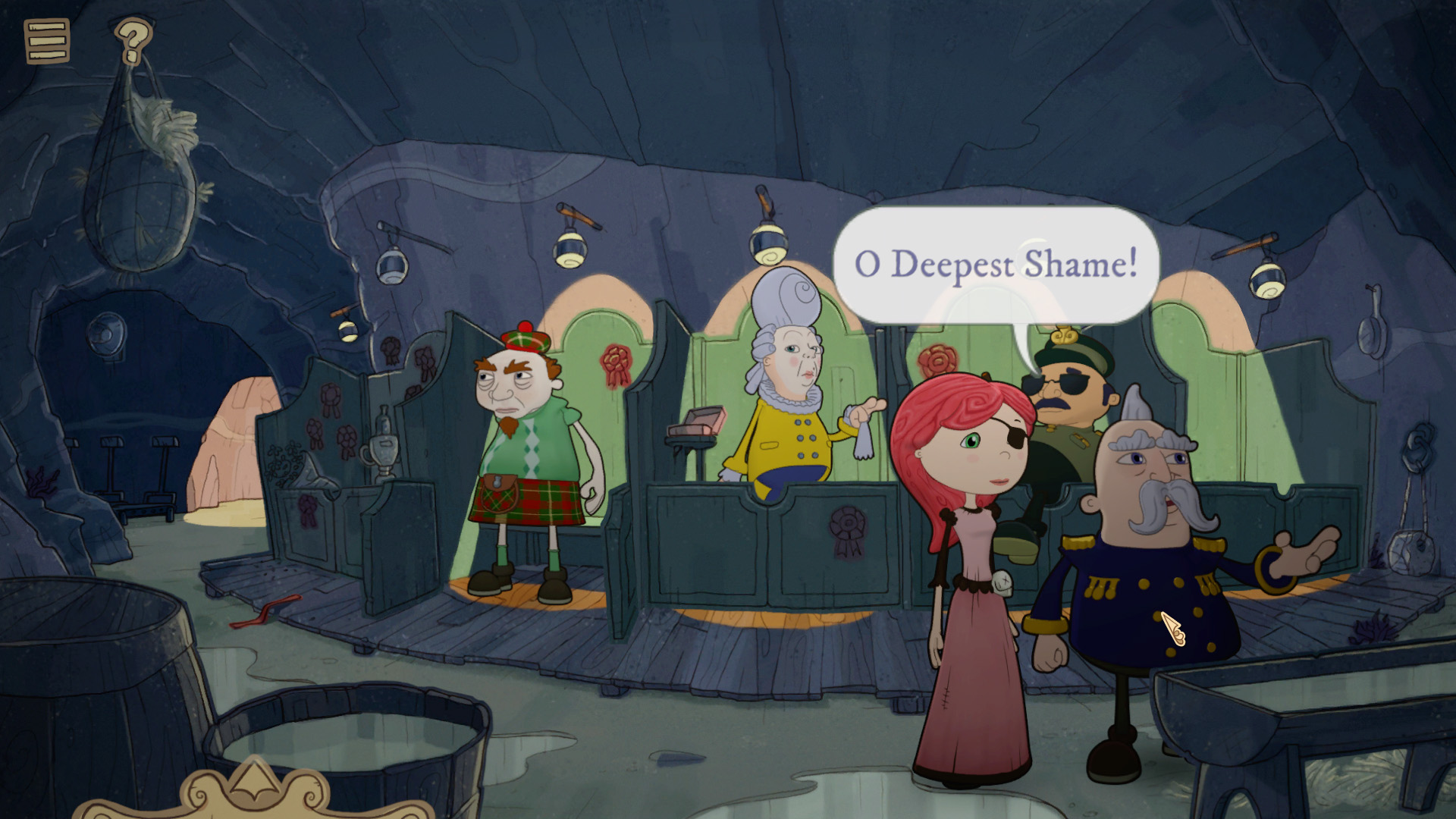 Your next leg of the journey takes you to the main area of the game, which is a large area of three connected islands. Among other things, it has two main streets, several stores, food and drink establishments and a few public service buildings. In short, most of what you'd expect of an actual town, and it reminds me of memorable areas of the classics, such as Rubacava and the towns of the Tri-Island Area. Luckily, you can double-click on exits to teleport, and there's also a map you can use for fast-travel.
This is also the most diverse area in the puzzle department, and it is where you'll spend most of your time with the game. A puzzle revolving around a pirate-ified version of the classic board game Operation offered the biggest challenge to me, but since there are several other puzzles to tackle, I never felt completely stuck. If you do though, you can always get your bird companion Sebastian to give you a recap of your current objectives, without running the risk of spoiling anything.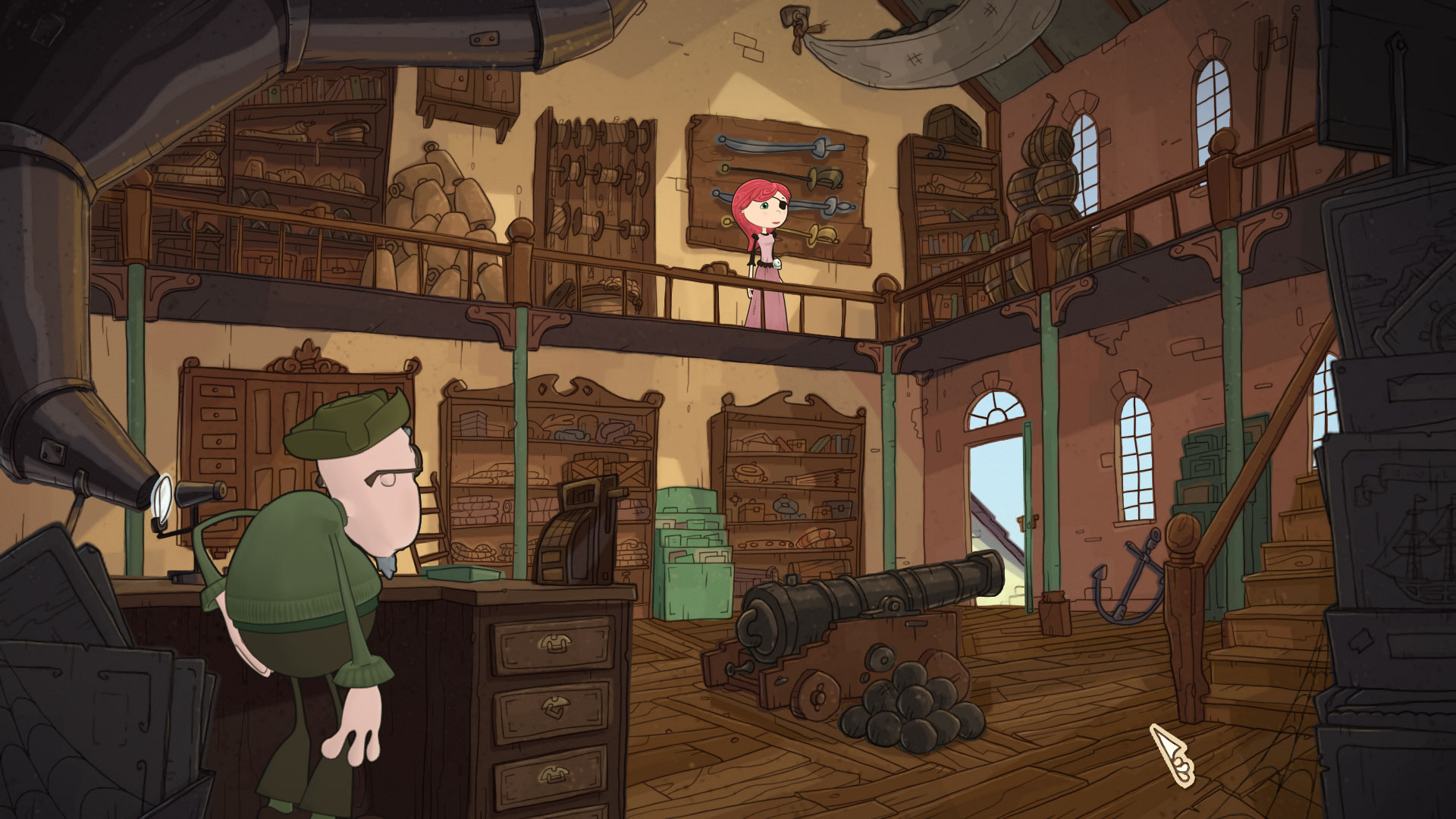 A location placed inside the subconsious of a shaman monkey is also worth mentioning, but unfortunately it was all over rather quickly. There's also one large Viking inspired area left after that, but I don't want to spoil more than I already have.
The game features high-quality voice acting from a large cast of talented British actors, including Tom Baker of
Doctor Who
and
Little Britain
. It is also of the funnier games I have played, which should come as no surprise if you played the previous game or saw last month's
press release
or the newly released
pre-launch trailer
.
My first playthrough of the beta took me 5–6 hours, according to my notes, but I've seen estimates of much longer play times, and it's of course highly dependent on your previous experience with the genre. A few of the puzzles felt a bit underwhelming, including a certain barrel puzzle and the finale. Other than that though, the game feels solid throughout, and I think it's a good all-rounder that will appeal to most players.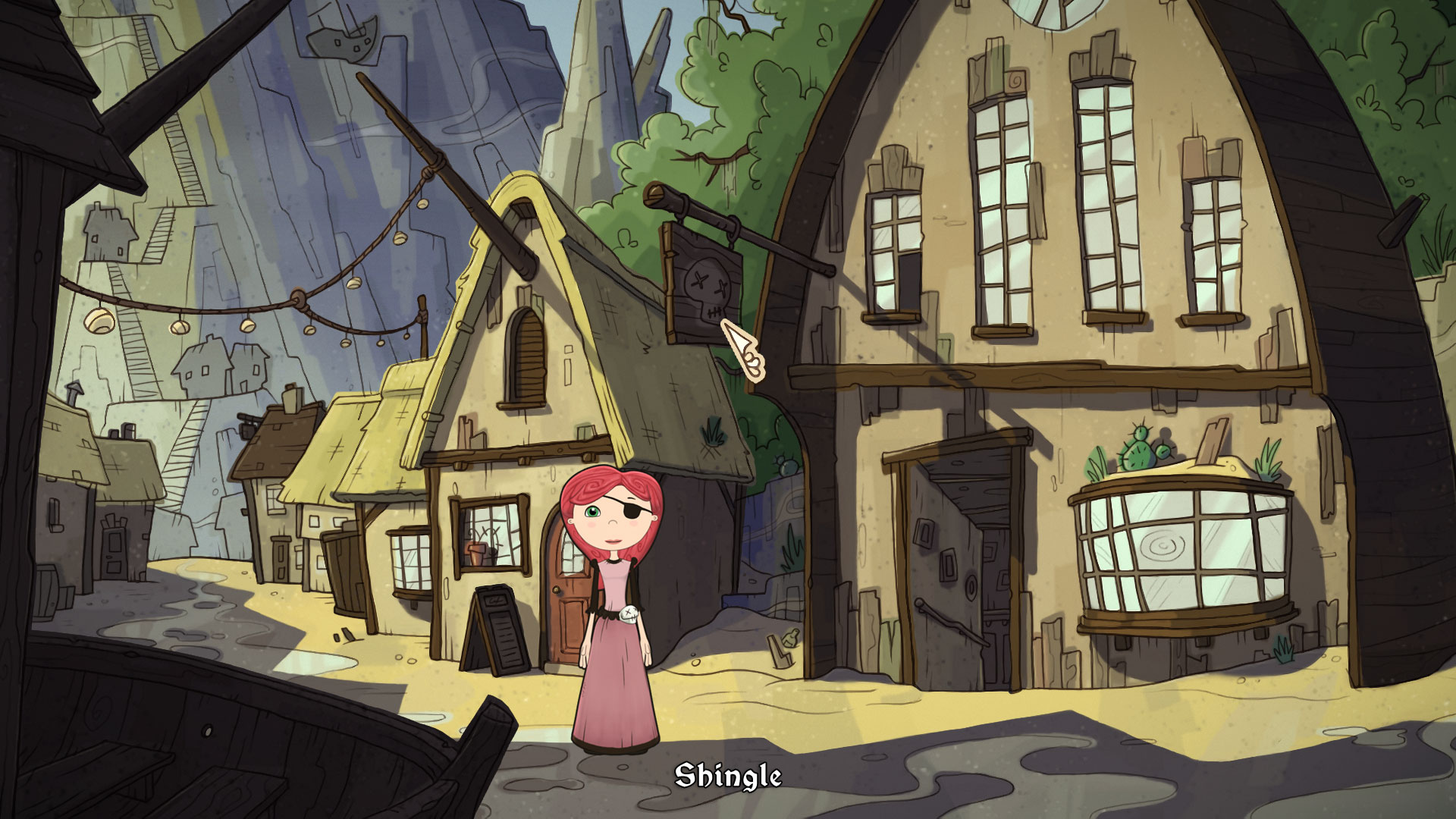 I can't write about Nelly Cootalot without mentioning the staff at Application Systems Heidelberg, who have been on top of every issue and very responsive to my feedback since I started beta testing the game in January. They have been in the unfortunate situation of having to work with a Unity 5 engine that has been riddled with Linux gotchas, but have nevertheless remained professional and friendly throughout what must have been a long and stressful crunch.
If this sounds interesting, you can buy
Nelly Cootalot: The Fowl Fleet on Steam
. Alternatively, you can buy the game from
Application Systems Heidelberg
and choose between a DRM free copy and a Steam key.
Some you may have missed, popular articles from the last month: