This is likely something many of you who edit videos frequently already know, but here's a small tip for those of you (like me) who aren't massively familiar with all the video editing options available. This tip is about working with large files, like longer or high quality gameplay videos.
Kdenlive
is a pretty great video editor, but it does have a problem when it comes to large files. Seeking through the timeline and the timeline video preview will be extremely slow and stutter a lot, if your file is on the large side. For me today, it got to a point where editing a particular video became so slow it was impossible to work with.
I had been looking around for other editors, but it turns out that the solution to this problem is already built into Kdenlive and has made me love it even more.
What you need, are proxies. It essentially makes a low quality copy of the videos files you're using while editing, to make it easier on your computer. Simply go to the Project menu at the top, then Project Settings and you will see something like this: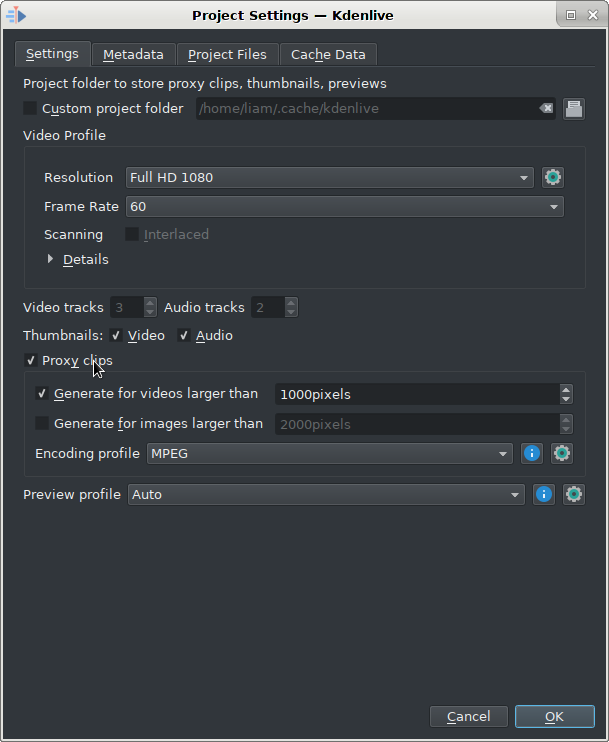 Make sure "Proxy clips" is ticked and then it will begin to make a proxy of your video clips, which will allow you to have a very smooth editing experience.
The drawback, is that it will use some extra hard drive space, but it makes things much easier to do.
Again, if you're a kdenlive or video editing pro, this is likely old news to you. It wasn't to me and likely isn't to others. Just another small handy tip I wanted to share for those making Linux gaming video content.
Some you may have missed, popular articles from the last month: