Currently crowdfunding on Kickstarter, Achaem is a rather promising rogue-lite RPG with an infinite and destructible world and it has a Linux demo.
Achaem (a-kai-m) is a roguelike with an infinite and destructible world, customisable character, insane combat, and progression system! The story is a sci-fi offshoot of the history of the Achaemenid (Persian) Empire.
I had a go on the demo and it runs surprisingly well for such an early build. I decided to see if their claim of an infinite world was actually true and it certainly did keep on going for around 30 minutes travelling. The only issue I can see, is that what's there currently wasn't too exciting. However, it's an early demo so there's tons that's not in it yet.
The Kickstarter has around 21 days left and their goal isn't exactly big, they're only seeking £2K so they should easily hit it with a few hundred already pledged.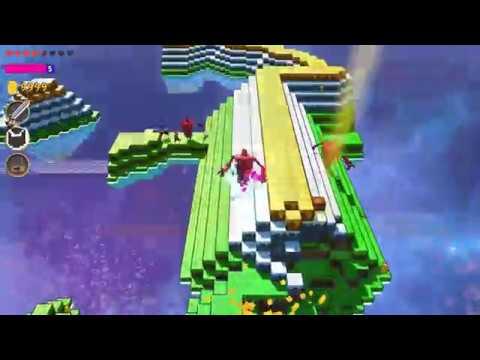 Features:
Character customization - They claim there is 64,373,400 different combinations of items you can wear. Sounds like a lot, but they have Accessories, Hair Cuts, Head Designs, and Outfits so there's quite a few different items to change.
Permanent death - Character customizations you unlock are kept between runs. Anything purchased from the shop with the in-game hold will be half the price the next time too.
As you level up, the music changes
Plus Trap Rooms, Trap Chests, Trinket Activated Spells and more they're not ready to talk about
Seems very promising. Will be surprised if this doesn't get funded, considering people fund all sorts of things that often don't even have a basic demo. Find Achaem on Kickstarter.
Thanks for the tip Jordan!
Some you may have missed, popular articles from the last month: