Slinki is an action platformer, developed by
Titan Forged Games
, where you control a rabbit with a prosthetic arm. The game has been available for Linux on
Desura
since December and was released on
Steam
this week. I've had a look at the game, and I'll tell you what I think of it so far.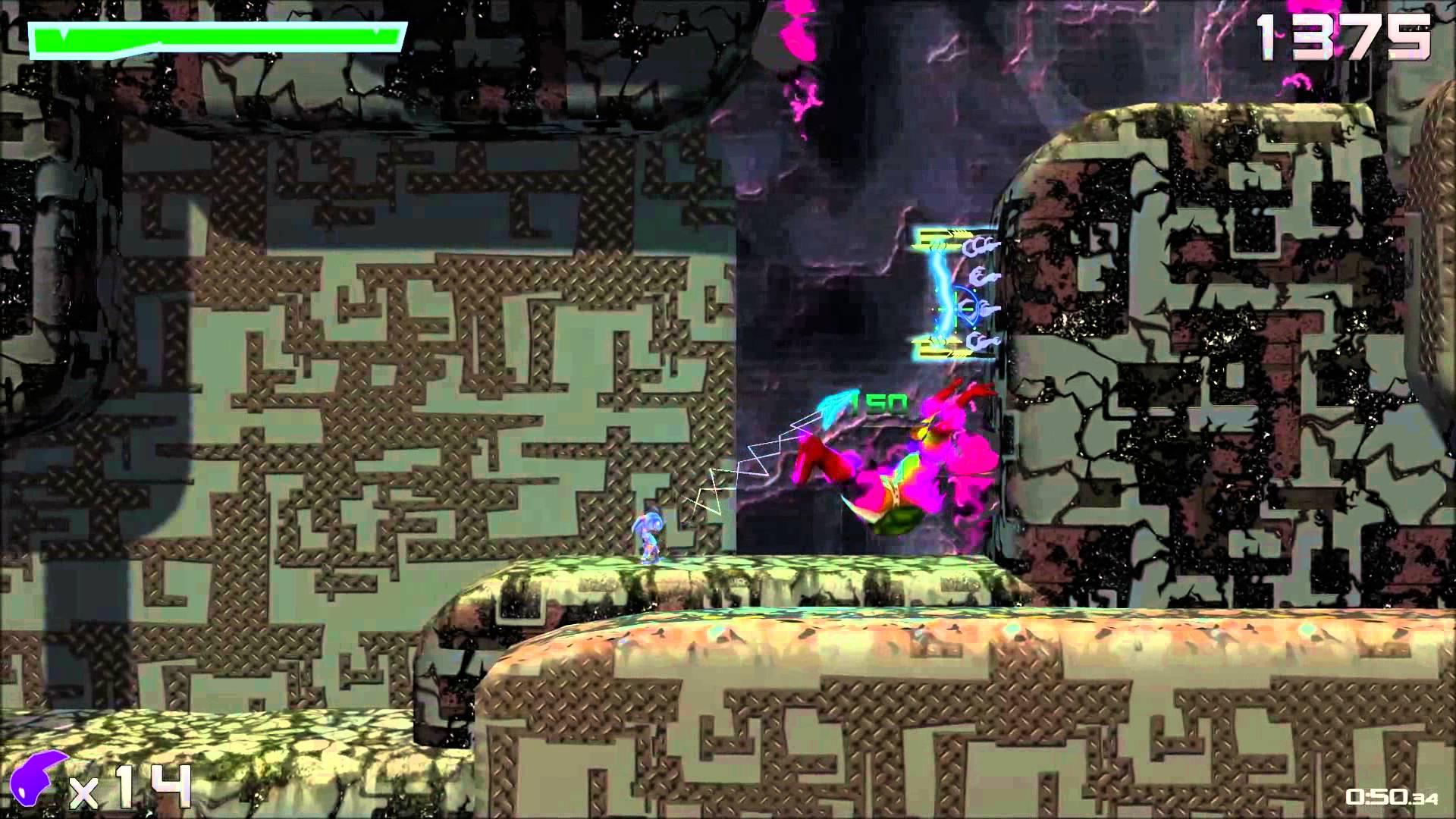 As can be seen from the trailer above, the game does look a bit rough visually. It has an interesting style though, and the developer went all out on several of the enemies. A jumping shark? What appears to be a beaked bear drinking moonshine? You don't find enemies like that in most games.
Like a traditional platformer, much of the game revolves around avoiding obstacles and taking out minor enemies. The most common enemy type in the game so far is a porcupine that can easily be taken out in a single shot. I have also come across two different kinds of what I believe are bears with padded bellies. One kind requires you to slip through its legs and hit it from behind, then get out of the way before it flops onto you.
The rather unique game mechanic of this game is that your rabbit protagonist is equipped with a prosthetic arm that has a couple of handy uses. The first and most obvious is that you can shoot it at enemies to deal damage. What's more interesting is that you can transport yourself directly to the end of your arm to be able to perform far greater jumps. This actually works well in practice, and once you've gotten used to it, it feels really smooth.
So far I've only put 45 minutes into the game and have beaten three levels. Some of that time has been spent looking for secret passages, since I've come across a couple of eggs hidden away nicely. I don't know if all levels have these or if they have any use beyond adding an element of collecting to the game. Additionally, the levels are quite large. This might be a plus depending on how you feel about the game, but to me, the levels felt a bit barren and uninteresting.
So, should you get Slinki? After my limited time with it, I don't feel qualified to make any firm recommendations, but I suggest checking out the demo on
Desura
. The game has a generous amount of checkpoints and promises some hard challenges, so if a forgiving action platformer with an interesting gimmick is your thing, this might be what you're looking for.
Slinki can be bought from
Steam
or DRM free from
Desura
, where a demo is available.
Some you may have missed, popular articles from the last month: