Road Redemption, the motorbike action racing game inspired by Road Rash just had a small but mighty update.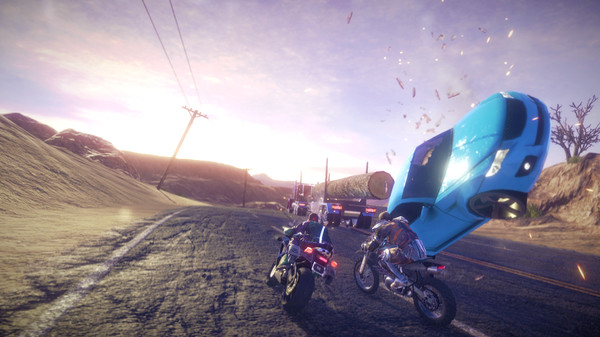 The changelog for it is quite small:
Easier to navigate around walls and other obstacles, leading to overall faster and smoother gameplay
Online Multiplayer Player vs Player combat more fulfilling with better physics, adjusted nitro and ammo pick-ups, and adjusted number of cops on the scene!
Annoyingly, they messed up the executable naming for the Linux & Mac versions. You can launch it directly from the installed folder, but not from Steam directly until they fix this. Sadly, that means the Steam Controller doesn't work as a gamepad, even when using SC Controller the buttons were all messed up so it's keyboard only until they fix it up.
We've let them know and there's posts about it on Steam, so hopefully such a simple issue will be fixed shortly. Even so, it's frustrating as clearly it wasn't tested even once. Update: They fixed it, works fine now.
You can grab it from Humble Store and Steam (50% off).
Some you may have missed, popular articles from the last month: