Dicey Dungeons already has a lot of items, some of them quite amusing but how about 600 more to give your run just that extra bit of variation? Enter the More Fluff mod.
The More Fluff mod adds in so many items it's just nuts, from "the unassuming Paintbrush, to the mathematical Primal Punch; survival-heavy Regen or the risky Really Spiky Shield; the pun-worthy Pee Shooter or Gooplicate... there'll be an item for you". Some example items:
Not played Dicey Dungeons yet? A little more about it:
Six wildly different playable classes: Warrior, Thief, Robot, Jester, Inventor and Witch.
Dozens of enemies, ranging from Vacuum Cleaners that want to suck your blood, to creatures from Irish mythology, to suave malevolent snowmen.
A catchy, upbeat and energetic soundtrack by Chipzel (previously, the musician from Super Hexagon).
Beautiful and adorable artwork by Marlowe Dobbe.
Procedurally generated for endless play-throughs.
Like other dungeon crawlers, roguelikes and deck-builders you go through room after room, taking down enemies in turn based battles. You also collect weapons and items in the form of cards that build your deck, but what makes Dicey different is (as the name suggests) the dice rolling. Each card you have, needs a certain number to activate with you placing dice into them. Some cards need an even number, some an exact number and others might need you to count them down from 20 using many dice over multiple turns.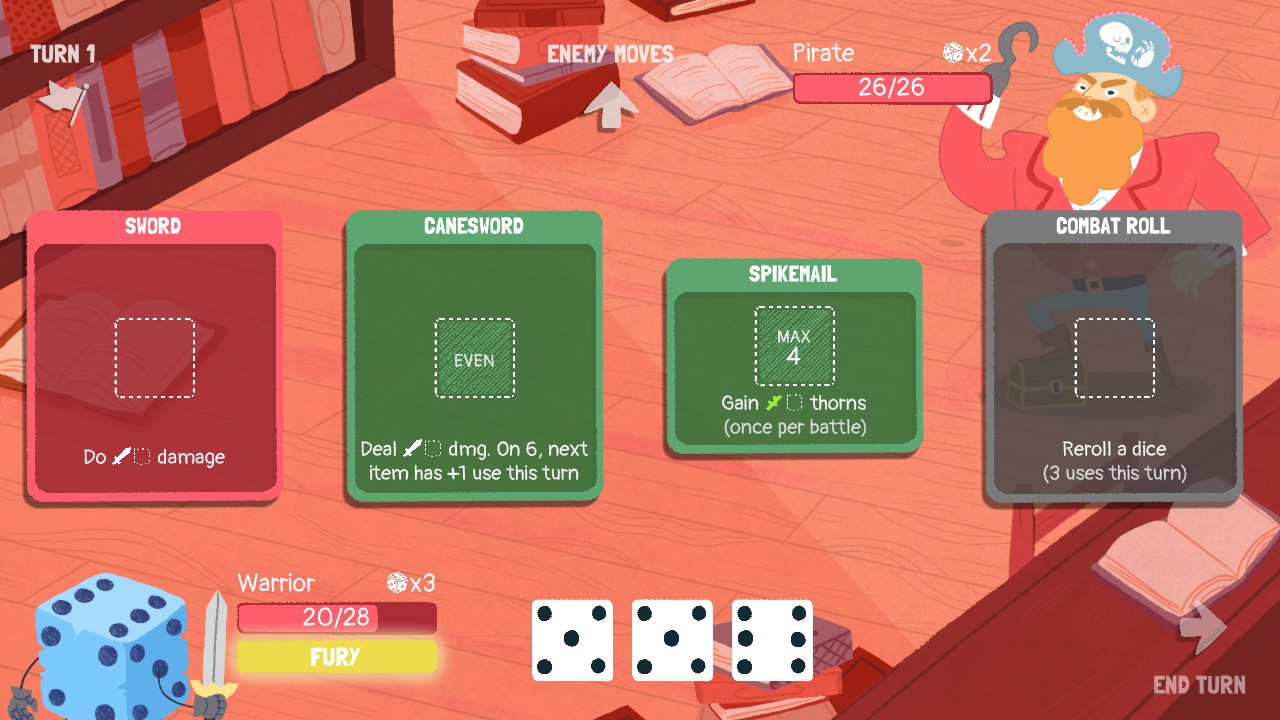 Already own it? Check out the More Fluff mod here. Easy to install the mod too: just extract it and place it in Dicey's mod folder. Just recently, the creator gave it a big update with around 200 new items—nice! I've been having far too much fun with this, perhaps you will too.
Dicey Dungeons is such a fantastic deck-building roguelike, do not pass on it. Fast-paced, easy to understand and fun! Find it on itch.io and Steam. If you want the soundtrack by itself, it's also available here.
Some you may have missed, popular articles from the last month: