Buddy System recently released their crowdfunded adventure platformer and it's a thoroughly enjoyable experience. Funded on Fig back in February last year, Little Bug is a very strange yet captivating platformer that requires you to use a grappling-hook mechanic to swing you around. It's really quite something!
Note: Key provided by the developer to our Steam Curator.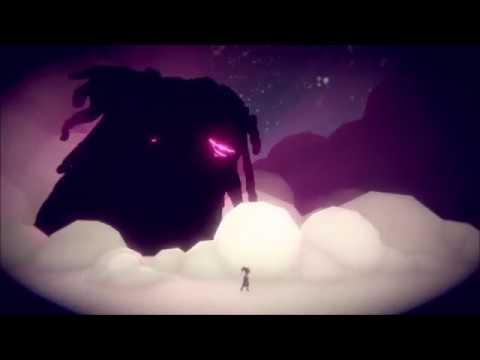 It has a slightly dark setting to it, with some family issues thrown in for good measure. Thanks to some great sound-work, as well as the fantastic visual style it has a really thick atmosphere that I was really quite surprised by. Initially it starts off quite simple, but once you get the ability to control yourself as well as the light it starts to get very interesting.
How they reveal parts of the story and lore is well done too, with you picking up objects found throughout each section that you place in your little lunchbox. Each object has some kind of memory attached to it, some quite sad too.
Due to the swinging mechanic, some parts of the game can be quite difficult to get the timing right. You might need to allow yourself to fall through something, while moving the light into position to catch you and then swing you to safety. Some very clever design work in the levels, which do make full use of this system.
Features:
Coordinate 2 playable characters who share a physics-based swinging mechanic in real time.
Explore nooks and crannies to discover hidden collectibles.
Engage with a spirit cat named Roadkill and other creepy/cute characters.
Play the story to unlock bonus levels featuring higher level gameplay challenges.
Discover themes and symbols tucked into collectibles, environment and gameplay.
Automatic saving paired with generous checkpoints lets you play at your own pace.
Great for both speed running and casual play.
Calming, yet catchy soundtrack.
Strangely, the Linux version starts in windowed mode "for best results" with no explanation as to why. You also don't get a chance to change settings until you go into the game and pause it, which is a bit of an oversight especially since the default resolution for the windowed mode is too big for my desktop and so the bottom is cut off. I'm going to assume they've had some issues with Unity. Once set into fullscreen, it seemed to work fine for me.
While it does work well with the Steam Controller, the sensitivity on the right pad by default to control the light is extremely fast and overly sensitive to tiny movements. Ideally, it needs an option to change this in-game but other than that it's great.
Find it on Humble Store, GOG, itch.io and Steam.