Evoland developers
Shiro Games
recently announced the release date for the anticipated sequel, and though there's no firm release date for Linux yet, it shouldn't be far behind the Windows release. If you didn't catch the great looking trailer
when we last wrote about Evoland 2
, here it is again for you to enjoy: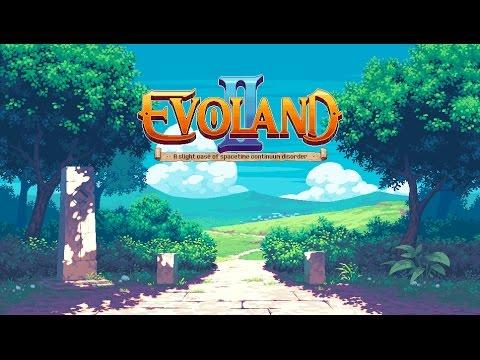 It wasn't until earlier this year that the
first game was made available for Linux
, but it's a game that is very popular due to the nostalgia it evokes and because of the novelty of the concept, so I suspect the franchise has captured the hearts of many a Linux user already.
The bad news of the recent
release date announcement on Twitter
is that the Linux version won't be available with the official 25th August release. The developers aim to have the game out on Linux (and Mac) shortly after though, and have stated multiple times that the sequel will be a much longer experience than the admittedly short first instalment.
In addition to being set in three different time periods, each with their own distinct art style, this new game will also have several companion characters with unique abilities. If you're curious about how this will work, and need something to tide you over until release, the
official blog
has a ton of info on the world, characters and game mechanics.
About the game
(Official)
Evoland 2 is the spiritual successor to the original Evoland with its graphics style changing as you travel through time and it's gameplay evolving as you move along the storyline. It is also a much bigger game and a classic RPG at heart, with a complex scenario based on time travel, dozens of characters with their own backgrounds and ambitions and vastly different gameplay styles that are linked to the story and the player's actions.
Full of humor and references to classic games, the aptly named Evoland 2, A Slight Case of Spacetime Continuum Disorder will bring a truly epic and extraordinary adventure, unlike anything you've ever played before!