The amazing and unique "logistics simulator" where you build massive convoluted factories while fending off hordes of insect aliens is finally coming to Steam on 25th February!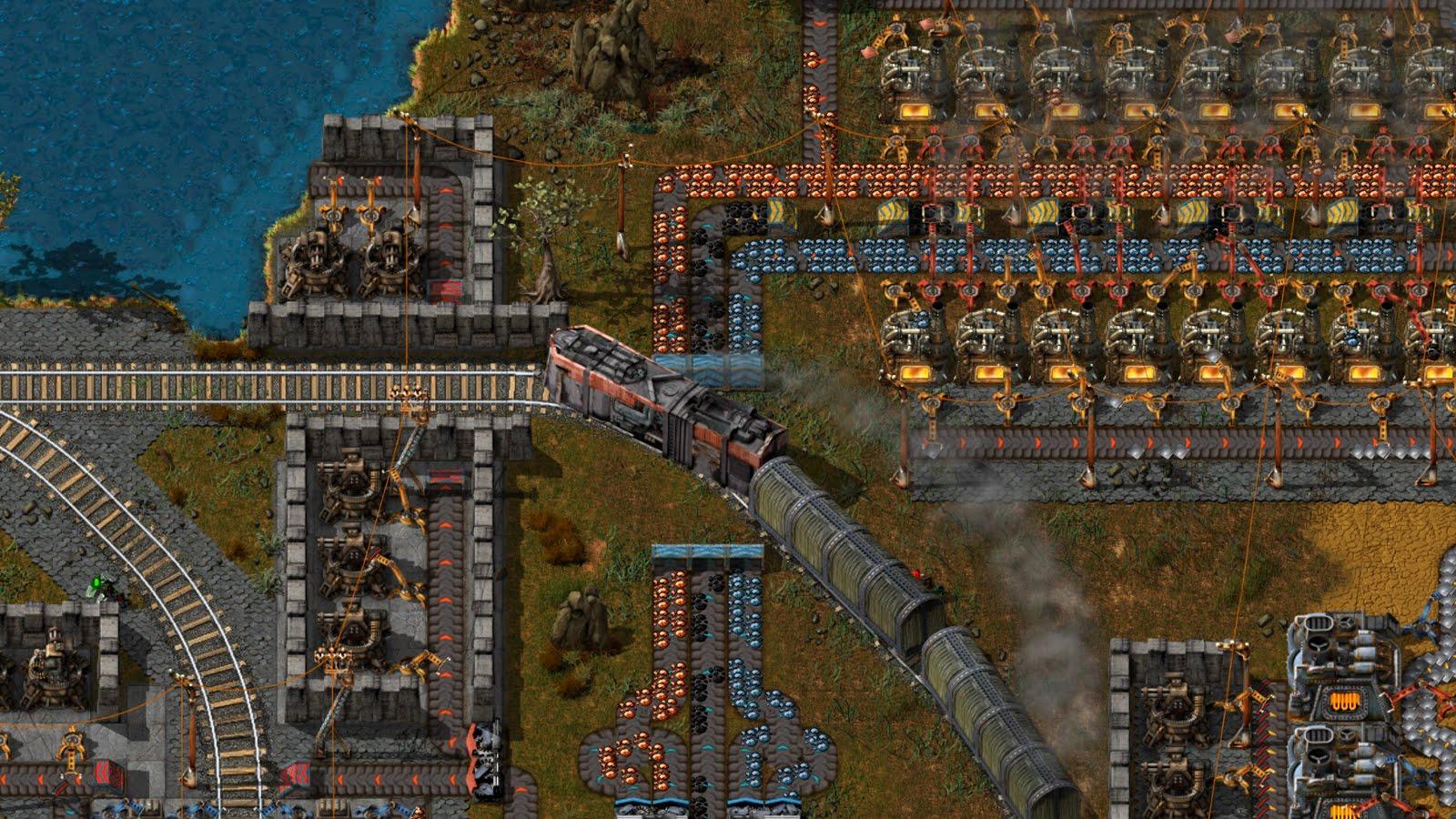 Showing almost unmatched degree of responsibility and moral strength, the small studio Wube Software established in Prague, Czech republic was selling copies of their in-development masterpiece only through the 2013 Indiegogo campaign and on their private webpage, always very overt about state of the game as well as transparent about the ongoing development, without trying to seriously market the game. Now, after selling over 110000 copies of the game on their page, they are finally putting it onto Steam, for now into the mode of Early Access.

Now, let me point out that Factorio is already a far more of a complete game than many games that went through Steam's Greenlight initiative and subsequently went out of early access. It's incredibly rich on content, very stable and well optimized (watch the technologically very impressive quality of the trailer), and practically feature full (including multiplayer, even if without meta-server for now, which is one of the features promised to come in full release). It also fully supports mods, and it's planned for it to support on-the-go mod installation in multiplayer, on full release.

The game's description off Steam:
QuoteFactorio is a game in which you build and maintain factories. You will be mining resources, researching technologies, building infrastructure, automating production and fighting enemies. In the beginning you will find yourself chopping trees, mining ores and crafting mechanical arms and transport belts by hand, but in short time you can become an industrial powerhouse, with huge solar fields, oil refining and cracking, manufacture and deployment of construction and logistic robots, all for your resource needs. However this heavy exploitation of the planet's resources does not sit nicely with the locals, so you will have to be prepared to defend yourself and your machine empire.

Join forces with other players in cooperative Multiplayer, create huge factories, collaborate and delegate tasks between you and your friends. Add mods to increase your enjoyment, from small tweak and helper mods to complete game overhauls, Factorio's ground-up Modding support has allowed content creators from around the world to design interesting and innovative features. While the core gameplay is in the form of the freeplay scenario, there are a range of interesting challenges in the form of the Scenario pack, available as free DLC. If you don't find any maps or scenarios you enjoy, you can create your own with the in-game Map Editor, place down entities, enemies, and terrain in any way you like, and even add your own custom script to make for interesting gameplay.

I can wholeheartedly recommend this game, now more accessible than ever. You will be supporting a very responsible and reliable developer who never disappointed their community (including the Linux part of it).
Find it on Steam.