There is a lot of good news regarding
NeuroVoider
, which is an interesting title that was previously covered in this
GOL article
, and after being in Early Access during these months it's finally releasing on 31st August.
In the
official announcement
, the people behind the game explained which features still need to be addressed:
QuoteWhat's still coming to NeuroVoider before the release?
-Polishing, balancing (...) and bugfixing!
-4 new types of enemies and as many new weapon categories (that's 12 new weapons, and we'll rework the disc guns as well)
-Achievements & unlockable skills
-Polishing, and some balancing
If you want to know more in detail which tasks are still left, you can check
here
and
here
.
As you can see, these represent minimal adjustments, so if you're interested in the game, you may want to buy it sooner rather than later, because they
have warned
the community that the price will increase very soon:
QuoteWill the price change?
Yes, this was announced since the very beginning of the Early Access. On the 24th August, the game will be priced $/€ 13.99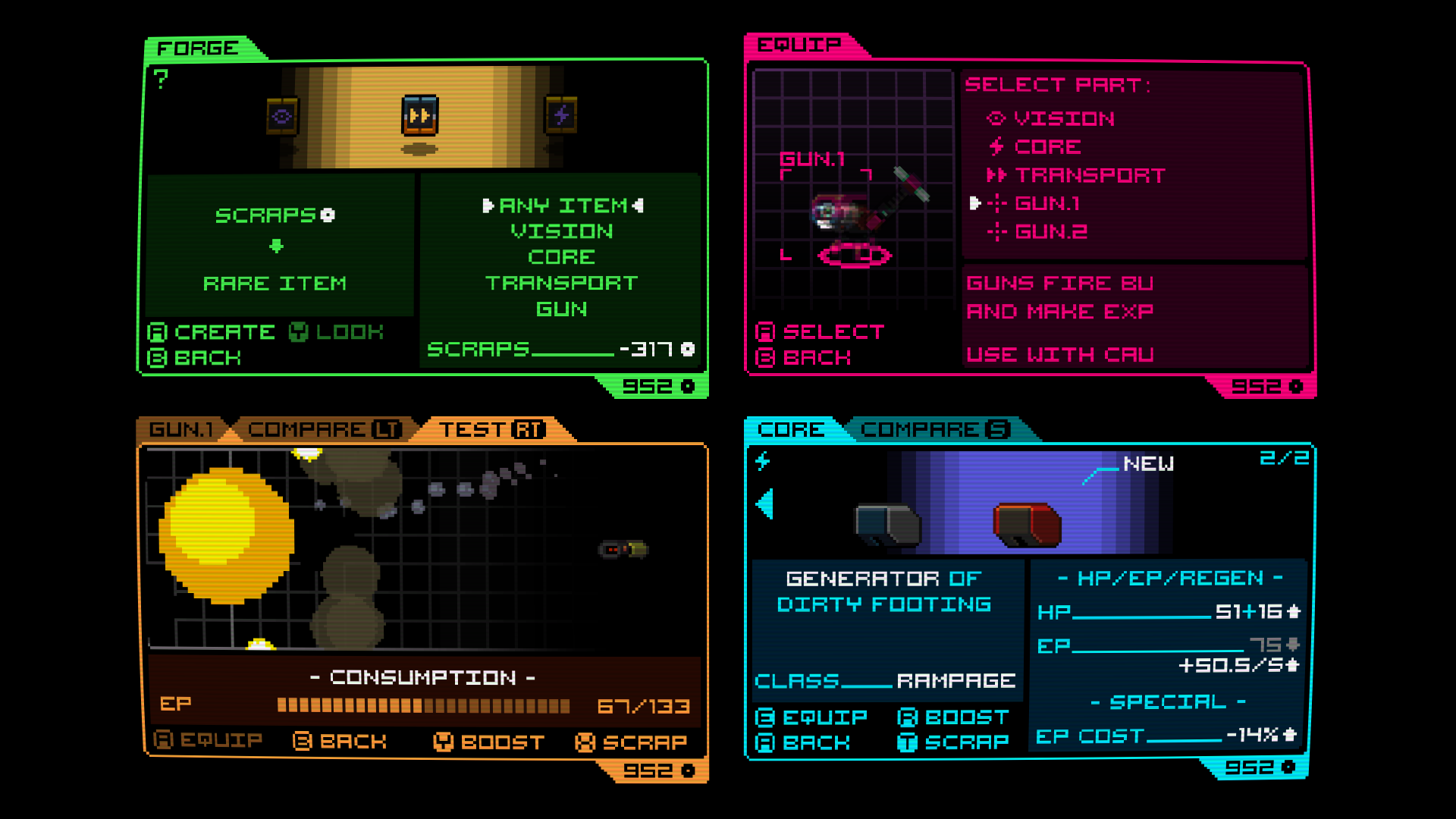 Finally, despite the official release, the developers are still interested in continuing to improve the game, since they promised to keep updating it regularly with more content:
QuoteWill weekly updates stop?
(...) We still have so many things we would like add to NeuroVoider, and we have some big update planned, but the details will be unveiled only shortly after the release. (...) Our priority will be on translating the game, adding more content and features, and possibly much more.
What can I say? I personally love this level of commitment and transparency, so I hope the game keeps being updated and it ends up being a success.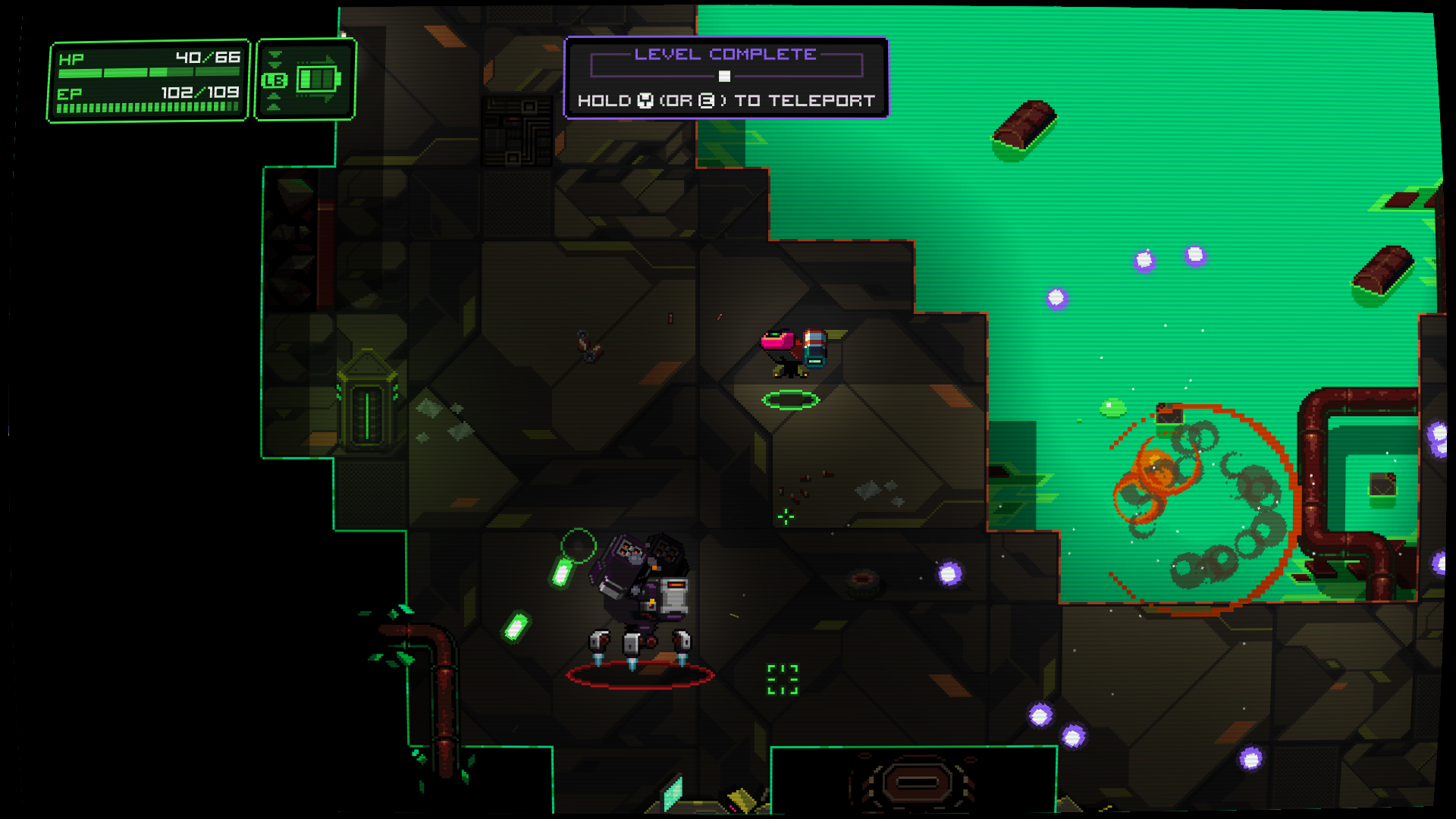 Official site
:
NeuroVoider
About the game (Official)
NeuroVoider
is a twin-stick shooter RPG set in a cyber futuristic world about brains shooting around evil robots with nuclear rocket launchers. Battle through the horde of vigilant robots, boost your character with the smoking remains of your victims, and defeat the master
NeuroVoider
to end this eternal war. Play it coop with up to 4 friends, or go alone in an adventure of hack'n'slash rampage, with a pinch of rogue-lite, and some permadeath.
Features
-Action packed top-down shooting. May include explosions.
-Local multiplayer up to 4 players. Total coop rampage.
-Procedurally generated content and hazards. Hope you don't mind a few game overs.
-8736 unique enemies to blow up. Yes, we counted.
-Tons of loot to customize your character with. Explode your foes with that "double twin-plasma shotgun of father doom" you've just dropped.
-Gigantic bosses to challenge your bullet dodging skills. Chances are that they don't fit on your 4K monitor.
-Powerful dark synth music by Dan Terminus. May your ears survive the beat.
Some you may have missed, popular articles from the last month: