Airship Dragoon
(
Desura
,
IndieGameStand
) is an interesting one, it features turn-based squad combat with a tile based grid for airship movement.
The developer confirmed to us via twitter that they are going to look into porting it!
@gamingonlinux Yes, I am going to look into porting Airship Dragoon to Linux.

Steve_Yorkshire (@Steve_Yorkshire) October 13, 2013
Trailer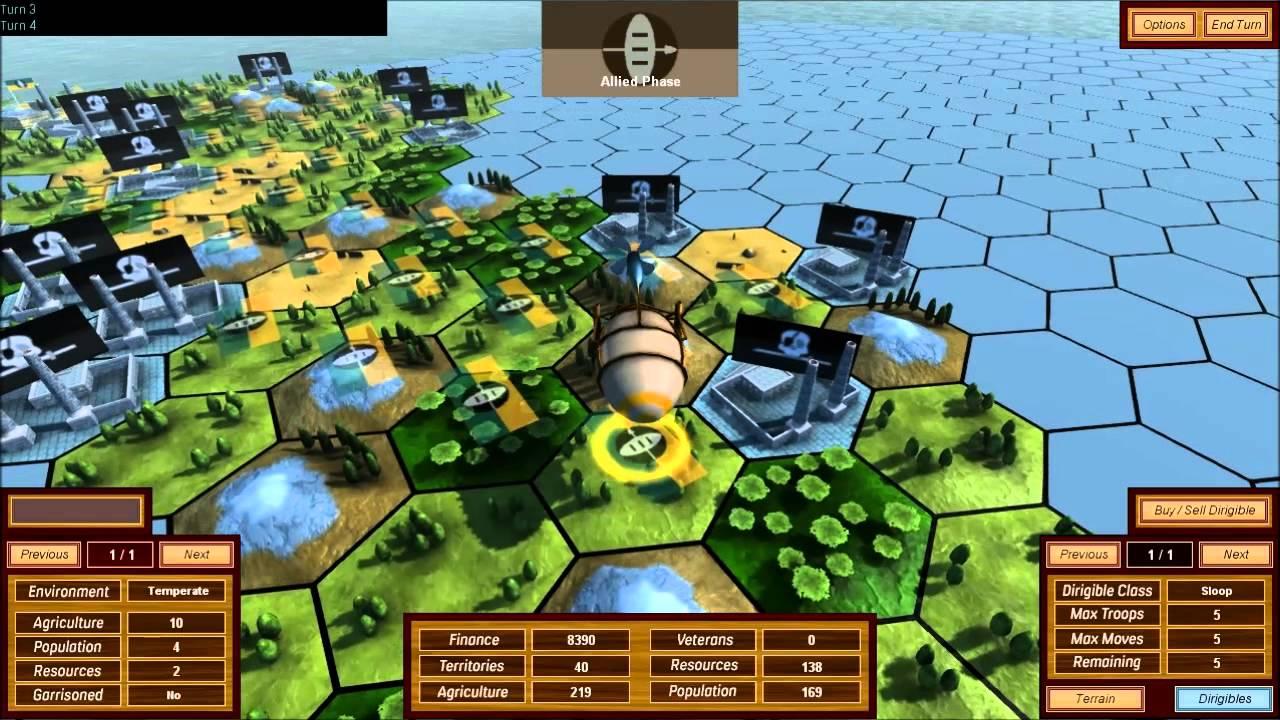 About
Quote- Conquer the super-continent of Pangea with an invasion of Airships!
- Battle Dastardly Pirate Insurgents!
- Keep the locals happy or they will be revolting!

Game Features:
- Turn-based squad tactical combat with emergent gameplay

- 2 massive strategic campaigns featuring resource, technology and population management
- Campaigns are randomized on creation for infinite replayability
- Single Battle Mode for getting straight into tactical action
- No two games the same

- 20 battlefields
- Randomized deployment on battlefields
- 5 types of environment with environmental modifiers
- 3 types of battlefield objectives
- 4 types of weather

- Enemy Ai with 11 different combat tactics
- 5 Ai campaign strategies
- 7 classes of troops, each with 4 upgrades of weapons/equipment
- Troops have unique attributes which are upgraded with experience ... if they survive combat ...

- 6 playable Steampunk factions

    Austro-Hungarian Empire
    British Royalists
    Chinese Dynasty
    Peoples Collective
    US Republic
    Zulu Nation
It's also looking for votes on Steam's greenlight, so
go spare a vote
.
Looks pretty good, I like the mix of themes within it and the mix between the 3d battles and the tile movement with your airship is pretty cool.
What do you think?
Some you may have missed, popular articles from the last month: