Albion Online [
Official Site
], the indie MMO is now closed while the developers make the final preparations for the full release on July 17th. They also have starter packs ready for purchase if you want to grab a copy to play. The actual date you get to start depends on what pack you purchase.
The starter packs work just like the previous founder packs, where you gain a copy of the game plus some in-game currency and items, depending on what pack you choose. If you purchase a starter pack, you get access to the game at the same time as anyone with a founder pack at the same level. Initially I had reservations about that, but it makes sense, otherwise it would be quite an unfair advantage. Founders do get some extra bonuses though, since they get the additional items starters get, plus their founders items. That's actually pretty decent!
You can find out what time it releases and more info on the starter packs in
this news post
.
They also finally updated their launcher to look less like a "my first launcher" and give it a proper sleek look: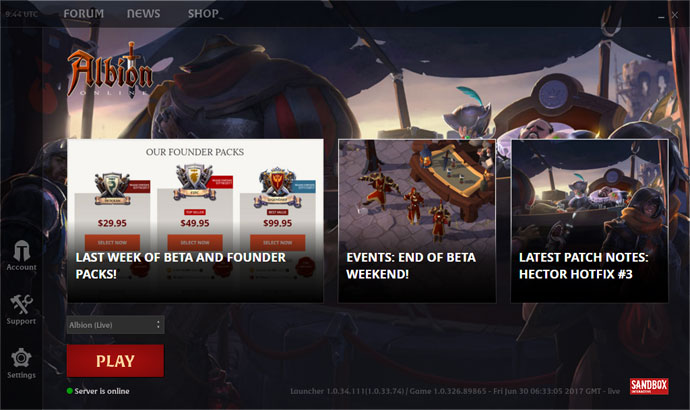 I'm still unsure how popular the game will be, but it could be fun. It was really quite popular during the beta, so that's a good sign for it. I just hope they really work on some heavy PvE content, since not all of us want to do PvP all the time. I think they need a good balance of both, but PvP is the main market they are going for.
The main thing I'm concerned about is the status of the Linux version. The last time I tested it on Linux it required a few annoying workarounds due to bugs. I hope they get those firmly sorted for release, otherwise, I'm not going to be best pleased.
Will you be playing, or do you have your pack all ready? Let us know in the comments. As long as I can knock my Rust addiction I will be making a GOL guild to play with a bunch of you.
Some you may have missed, popular articles from the last month: