Faction Warfare is coming to Albion Online on July 31st with the next major update named Merlyn and it does sound quite promising.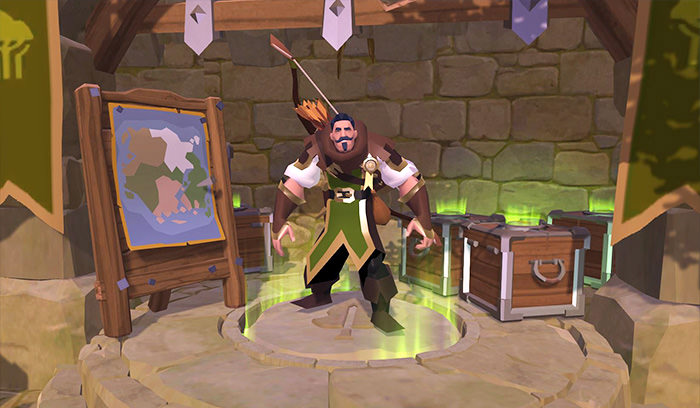 Albion isn't short on PvP experiences but even so they're boosting it some more! The Faction Warfare system will be live with this update and here's what it entails:
Outposts and Trading - Take down enemy factions' outposts by defeating unique faction bosses with their own strengths, skills, and personalities. Participate in high-risk, high-reward trade runs through enemy territory.
Special Faction Rewards - New faction resources open up alternative crafting recipes, while faction capes and mounts offer exciting new gameplay opportunities.
You can hear more about Faction Warfare in this video, presented by the Game Director. As much as I want to see much more PvE content, this does still sound pretty sweet.
They also detailed these additional changes coming:
Refining and Crafting Bonuses - Each of the Royal Cities now has unique bonuses, based on materials that are rarer in that city's biome.
Resource Redistribution - Enchanted resources now appear in greater quantities around the Royal Cities, providing new opportunities for gatherers and transporters.
Equipment Overcharge - Overcharging an item gives it a temporary power boost, at the cost of risking breakage once the overcharge ends.
Marketplace UI Improvements - In addition to a more streamlined UI, players can now view a more accurate average price display and an in-depth sales history.
New Dungeon - The new T5 Group Dungeon, 'Stoneroot Caverns', pits you against hordes of massive Keepers in a sacred underground cave.
New Costumes and Trophies - New wedding costumes celebrate the first year of Albion Online, and new Laborer Trophies are available for the various gathering nodes.
Additional Improvements - Merlyn also brings balance and skill updates, easier navigation, bugfixes, and much more.
You can find out more on the official update page.
This might be a good time to jump back in, we might revive the old Linux guild that we didn't end up doing too much with. It's really great to have an MMO like this on Linux. I do have some griped with it, like a lack of meaningful PvE experiences, but each major update has improved the game rather a lot so it's pleasing to see it still very much alive.