Albion Online [Official Site], the MMO that had a very rocky launch is set to get bigger with the next major updates that have been teased.
They are currently planning to update the game with something large every 3-4 months. The first of which being Joseph, which is planned for September/October. Joseph will add in 5v5 arena battles, where each team competes for control over capture points like these: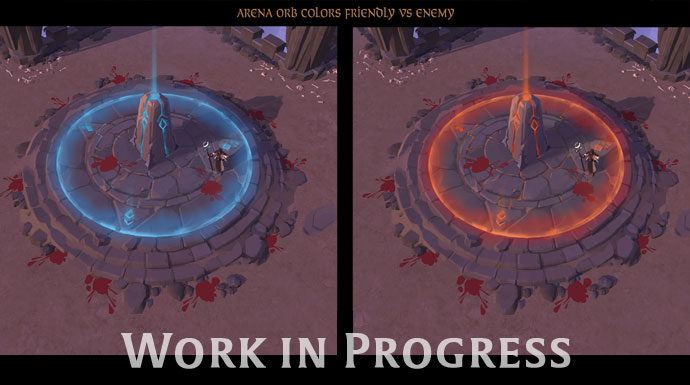 These battles sound quite interesting. They will reward you with tokens to redeem in exchange for vanity items, or upgrades to existing items. I find this feature probably the most interesting of all, as I quite like arena-style battles!
The next update, Kay, will release hopefully before the end of the year and it will focus primarly on Guild vs Guild warfare. Each Guild will have a ranking, which will be based on capturing watchtower territory, or invading watchtower's owned by a Guild to accrue points. They will be regularly reset, with NPCs taking them by force, so one big Guild shouldn't be able to hold too many at a time.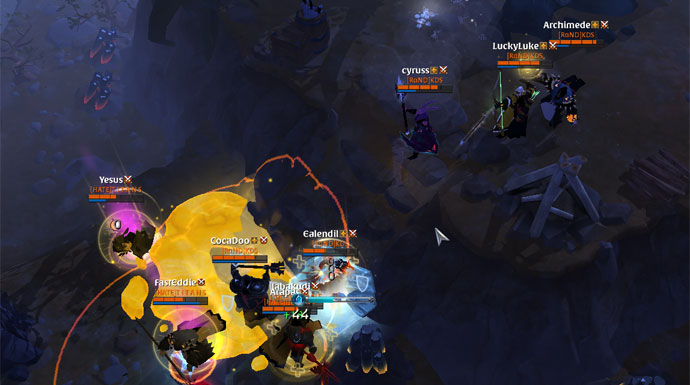 Since Kay will have a lot more combat, they are planning some heavy optimizations of the battles, to improve performance overall. Performance of battles has been an issue, with many complaints on their forum about heavy lag during large battles.
After that, they have much more planned. They may add in things like more interesting PvE (which is still quite dull right now), better expeditions, improved vanity rewards and so on. They are also looking at Blessings, a special character upgrade which can be obtained through PvE.
Each update all seems to further improve the user interface, along with lots of quality of life improvements overall. See the full roadmap here, there's a lot to take in.
I'll be completely honest, I've hardly touched it since the initial launch was so bad. Every time I wanted to go on, there was some sort of server issue. Servers were up and down constantly, lag was a constant problem and it burnt me out pretty quickly due to the frustrations involved. Often being completely stuck in a town, unable to move, being constantly warped backwards as the servers just couldn't handle it. There were multiple apparent DDOS attacks too, which is pretty sad to see. I'm hoping to jump back in sometime soon, since the worst seems to be over, for now.
They now have a status page to follow, to keep up with their issues.
Some you may have missed, popular articles from the last month: