This isometric tactical RPG blends in sci-fi, a Cold War that never ended and lots of spirited action. It's powered by Unreal Engine 4 and has good Linux support.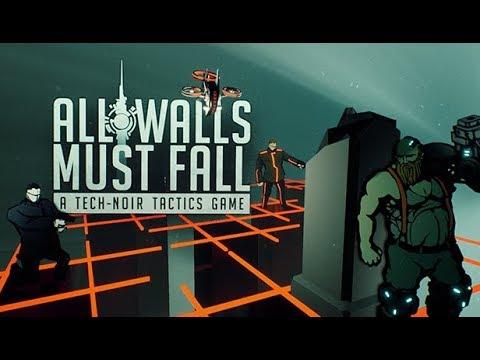 All Walls Must Fall [Official Site] is one of those games that's difficult to describe concisely. It mashes cyberpunk aesthetics with isometric strategy while including RPG elements and inspirations from modern games. As you can see from the trailer it's, above all, a game that can easily keep up a frantic pace.
The game has seen a lot of updates during its Early Access period in the last few months and the proper launch brings with it quite a bit in the polish department. You can see the full patch notes for yourself, but some of the highlights include: a reworked and cleaner HUD, different themed nightclubs and plenty of new graphical additions that add to the overall atmosphere. These all sound like suitable additions to the game's already plentiful charming style and simple interface.
The developer doesn't seem to be done with this title yet, despite launching out of Early Access. There's still some rewards from their crowdfunding campaign they have to get around to and a few quality of life and bug fixes that they've said that they'll be doing in the next month.
Manipulating time in nightclubs in a futuristic Cold War Germany isn't really something that I had ever thought of wanting to do before, but I think I'm sold on the premise given the attention to detail in both graphics and sountrack.
Liam has shared bits and pieces of his thoughts various times in the past and seemed to have a good time with the game. It wouldn't surprise me if he revisited the game in the near future and shared more complete thoughts on the experience.
For now, however, you can grab All Walls Must Fall on Steam or itch, where it's currently discounted by 30%.
Some you may have missed, popular articles from the last month: