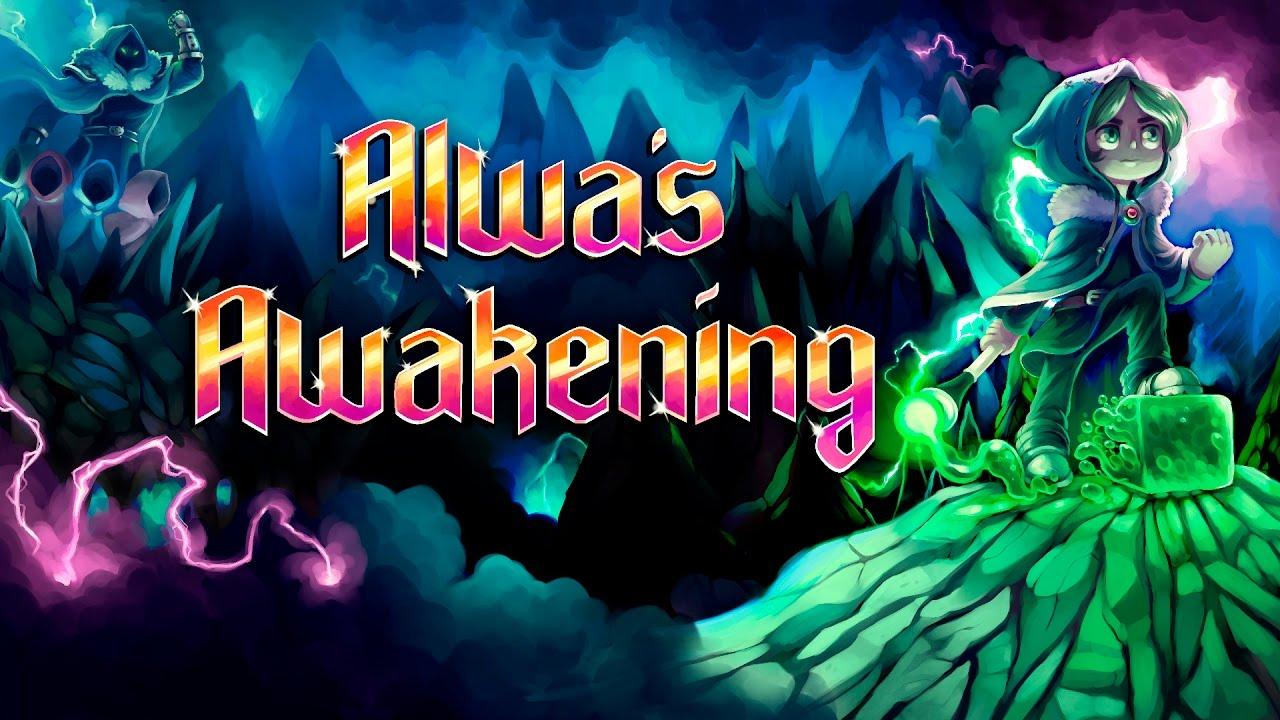 In Alwa's Awakening [
Official Site
,
Steam
] you are a stranger who has been summoned to help rid Alwa of evil! A very retro throwback at the NES era and it pulls it off pretty well.
Disclosure: Key provided for me by a PR team.
This is 'Elden Pixels' first game as a studio and it's pretty impressive considering that. They certainly know their stuff and it's quite surprising for a small studio to have such an impressive first game.
I've been playing it with the Steam Controller and it seems to work really nicely. I did change movement from the DPAD to the stick, as I don't like the DPAD on the Steam Controller. I was able to do that in-game without having to mess with the Steam Controller config which was awesome.
Graphically, this would fit right in with the era it was inspired by. From characters to background art it absolutely nails the aesthetic. Each section is glued together with a simple sliding animation as you move off screen, with essentially zero loading time.
The controls are okay. My main issue is that jumping feels like you're in low gravity, it doesn't feel precise at all. For a platformer this is a bit of a grey mark for it, as I would have liked it to be a lot smoother rather than slow and floaty.
Like many retro games, it doesn't allow you to manually save, you have to save at specific locations, which can be a bit of a nuisance. It's one of the mechanics of retro games that I really don't like and here it's no different. I would very much like that mechanic thrown out in as many games as possible, I like to save when I want, not when the game allows me to.
It will require some thinking, as it won't hold your hand in any way. You will need to explore the map and find the best way to get to each objective. I've had a fair bit of difficulty piecing it all together, but I'm slowly getting there. Everything is connected somewhere, so it's just a case of exploring until you find the path forward.
You will be required to find special items to be able to access new areas, like a green gemstone to use with your staff, which will allow you to create a single green movable block. This can be used to protect from traps or to reach new places. It also has the usual key-hunting required, as certain areas are locked until you find them.
I'm currently on a laughable death counter of 5 (silly mistakes) and I'm sure there will be many more.
Probably one of the best retro tributes I've played in some time, I actually enjoyed it, which is rare.
Some you may have missed, popular articles from the last month: