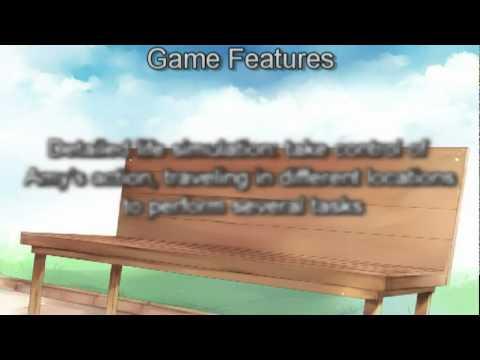 Winterwolves have released their game Always Remember Me.
Story:-
QuoteAmy is desperate! Her boyfriend Aaron doesn't remember her anymore after a car accident!
Will you be able to make him remember again?
Or perhaps it's time to move on. Maybe Amy will fall in love with someone else?
It's up to you to decide. Play this life simulation game with dating sim elements and shape Amy's destiny.
About:-
Quote

Original Soundtrack: composed by Matthew Myers and performed by Cristina Vee

Detailed life simulation: take control of Amy's action, traveling in different locations to perform several tasks

Stat-based dating sim: money, culture, creativity, discipline, romance, energy and morale

High replayability: beside the normal ending, each character has a special ending that will require you to raise a specific skill at maximum, for a total of 9 unique endings!

Play in a living world: certain actions are possible only during specific times of the day, or days of the week

Mystery: who is the mysterious "Secret Admirer" that emails you in the game? Find out!

Beautiful manga artwork: including some special event CG and 8 different ending CGs with Gallery Screen

Relationship system: as seen in other Winter Wolves games, each character has a relationship value that affects gameplay and requires player to make the right dialog choices

Find the right strategy: explore the game world and learn what are the best tactics to raise specific skills


This and much more awaits you in the game. What are you waiting for, try the demo now!

Price:-
£15.59
Website:-
http://www.winterwolves.com/