Update 19/05: AMD later clarified some new plans but they come with plenty of caveats.
---
If you're keeping an eye on the latest AMD processors coming, you might want to sit down and take a look at a recent post from AMD detailing their support plans for socket AM4 and Zen 3 compatibility.
Writing in a post on their community forum, AMD developer Robert Hallock announced their plans. Going over a little history, how in 2016 they said they would support socket AM4 until 2020 and since then processors have expanded a lot across the Excavator / Zen / Zen+ and Zen 2 architectures.
Starting off with the big question answered: the upcoming Zen 3 will be compatible with the X570 (2019) and B550 (2020) motherboards through a BIOS update. While they also mentioned "no plans" to have Zen 3 support older chipsets so if you were waiting on it you're likely going to need to spend more.
They've also provided a picture of their support status and plan: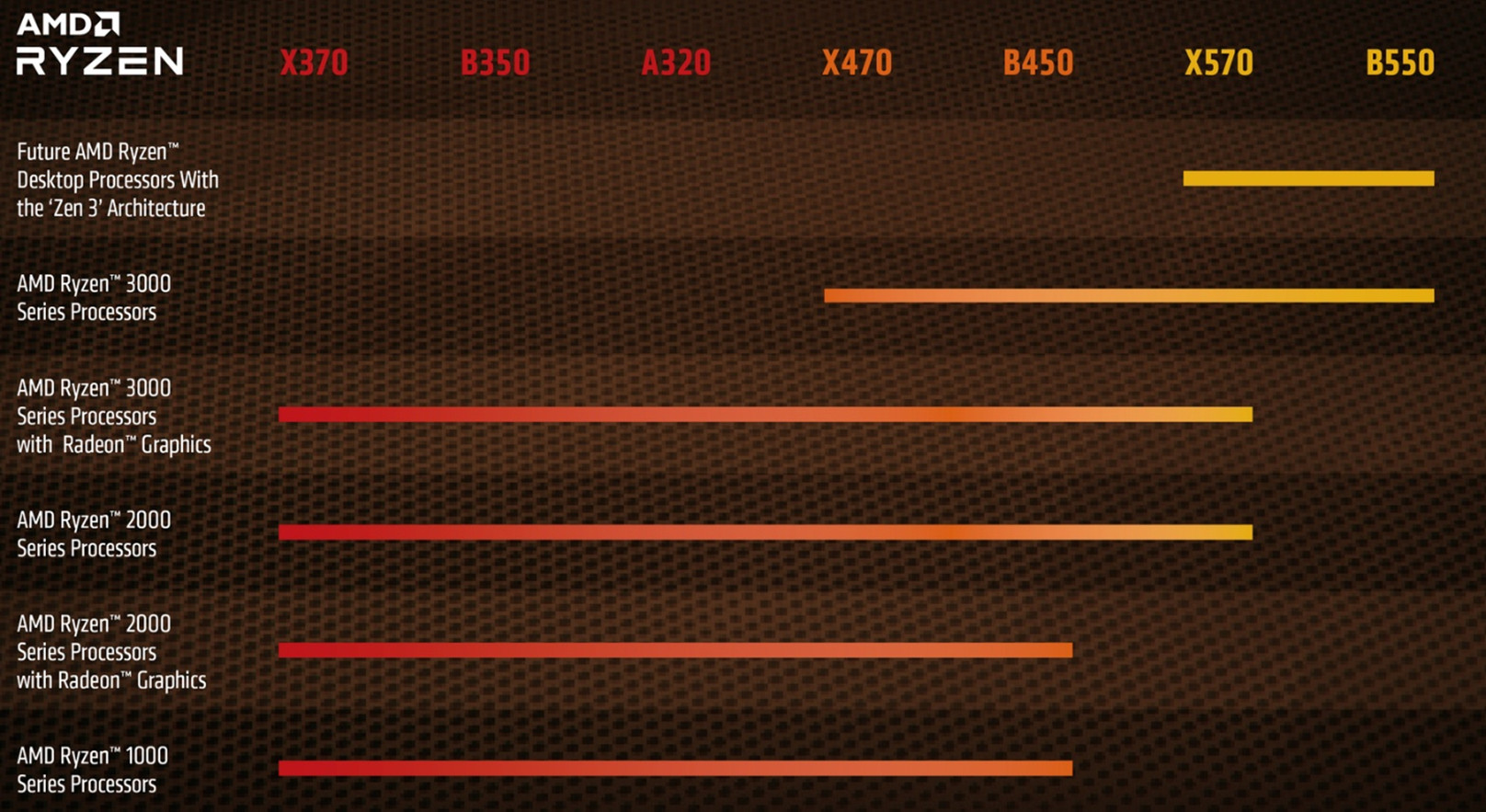 For the full details, see here.
Curious about their upcoming Zen 3? AMD stated recently that it and their next-generation GPU architecture with RDNA 2 are on target for this year.
Some you may have missed, popular articles from the last month: