Among The Sleep is a great looking game that sadly on Linux doesn't quite work right with many people unable to play, and no sign of a fix yet over a month later.

It's a real shame as the demo worked perfectly, but it seems like enough testing wasn't done on Linux as it's not exactly a small flaw. Users have offered up help in playing with debug builds, but the developers didn't bite sadly. You can see one of the posts asking for support on their Steam forum post here.

I don't think this is a problem with Unity allowing such easy publishing onto Linux. This seems more like a problem with enough testing just not being done again on our platform. Although it's not Linux only, as some Mac users have also reported the exact same issue. It is mostly an Nvidia issue with only two others stating it happens on Intel graphics.
Here's the issue: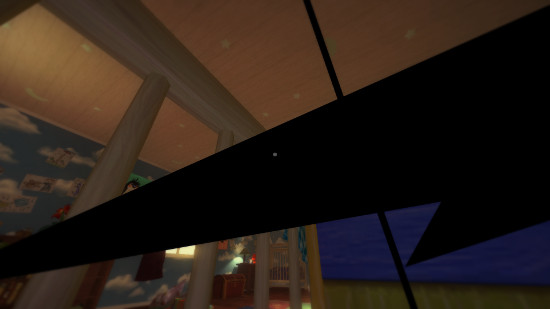 The massive black lines aren't part of the game.

We contacted the developers and it's not good news:
@gamingonlinux We have unfortunately been unable to find a fix yet, but it is one of our top priorities on the list of things to fix.

— Krillbite Studio (@krillbite) July 10, 2014

I'm guessing they either don't have Linux testing boxes or just don't have Linux installed on a box with an Nvidia graphics card.

About
Among the Sleep is a first person horror adventure, in which you play a two year old child. After waking up in the middle of the night to mysterious sounds, you start exploring the dark looking for comfort.

We will keep you posted if they do find a fix, as we are quite excited to be able to play it.
Some you may have missed, popular articles from the last month: