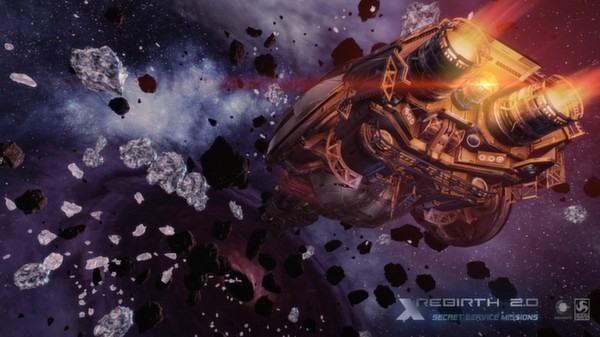 A developer working on '
X Rebirth
' responded to a user claiming they are wasting their time on the Linux version, and it's a great response.
The
response in full is here
, but copied below:
QuoteIt's not really a question for me, but I can give somewhat of an answer *completely unofficial*.
The simplest short answer is: "steamos will be big, we need to get on the bandwagon".

Somewhat more elaborate:
As you said investment is about the future, and as any developer who's had enough experience will tell you, vendor lock in and third-party-platforms completely between you and the customer mean trouble.

That third-party can dictate all the rules, and you either accept or pack you bags. Sooner or later your margins will get reduced to the absolute minimum that can sustain you.
Basically without freedom you're a slave, that doesn't mean you get beaten with a stick every day, a slave is an asset that gets treated just well enough that he/she can work well.

Of course that's a bit of a stretch. As a slave you couldn't pack your bags and leave, and any such platform-owner isn't immune to competition (either existing or the possibility of one being created).
Linux, SteamOS and Steam is that competition, and it's wise to invest in something to make sure you're not owned in a decade. Note this is a huge simplification, as steam itself is lacking any major competitor right now but whatever;p

Regarding dx12, microsoft has been almost completely ignoring dx and windows gaming for the past couple years, and they would have continued that if it weren't for opengl catching up and going beyond dx11, mantle, and of course Valve announcing their plan.
It's brilliant to see a developer speak up like this, and makes me really like this person.
Thanks for pointing it out, adolson.
Some you may have missed, popular articles from the last month: